A mockup refers to a mid- to high-fidelity (detailed and realistic) static picture of a web design that aims to demonstrate the fonts, icons, color schemes, navigation visuals, images, and content layout. A mockup involves focusing on the overall appearance of web design with respect to website architecture and functionality. This is why wireframing and prototyping go hand in hand, along with mockups.
So, what is the importance of mockup in website design? Mockups allow the testing of a website's functionality using an interactive prototype to promote amazing user experience. If you want to create a great website, you shouldn't miss having a web design mockup.
Learn more about the benefits of a mockup in website design by continuing to read below.
Benefits Of A Mock Up In Website Design
Implement Website Elements for Optimum Functionality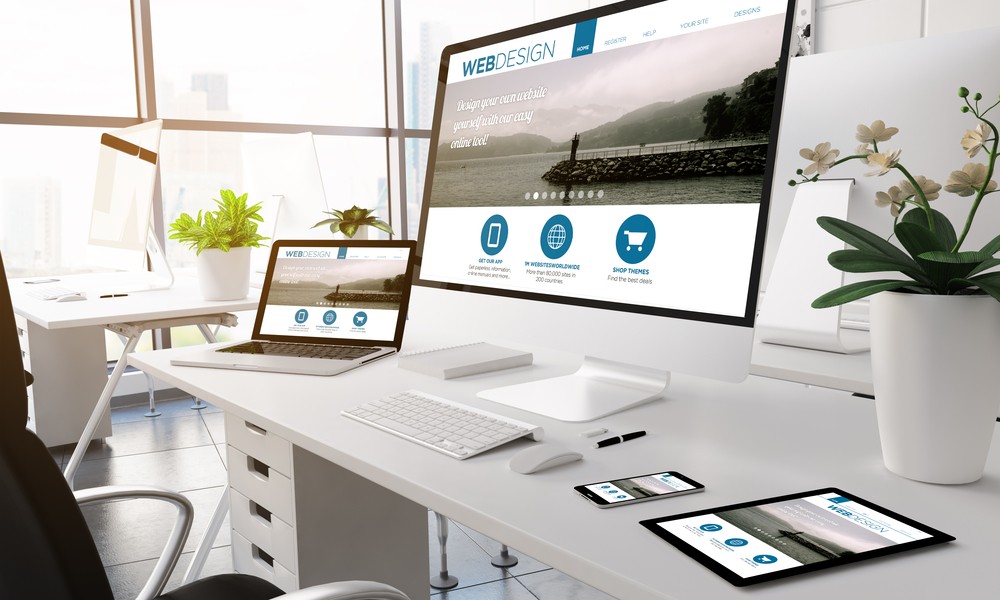 When it comes to web design, wireframes, mockups, and prototypes are usually implemented in the early stages of a web design process. These steps are crucial in studying the functionality of a website. A wireframe is static, which focuses on website architecture and functional requirements without graphic design. Mock up designs are static wireframes with visual design. On the other hand, a prototype is a dynamic and interactive mockup.
Here are the elements you need to study during a mockup web design:
Typography: The font type, size, and style, text spacing, and alignment comprise typography. Make sure that these visual design tools won't distract from reading or become an eyesore.
Content Layout: This refers to how web content is displayed on a screen or web page. One good example of implementing great content layout is the Gutenberg diagram, otherwise known as the F-pattern or Z-pattern layout.
White Space: Spacing means leaving an area empty. It is also called negative space, which aims to strike a perfect balance in web design. It avoids an overloaded or bare web page.
Color Scheme: The color scheme refers to the colors and shades you can use in your project, which can significantly impact user emotions. Choosing the right colors should make a website more visible, most especially if you want to draw your audience toward your content. Keep in mind the importance of text color contrast.
User Navigation Visual Tools: Some examples of visual navigation tools include a pull-down menu, a set of arrows, a sider, toggles, sliders, or a footer.
Comprehensive Study Before Web Development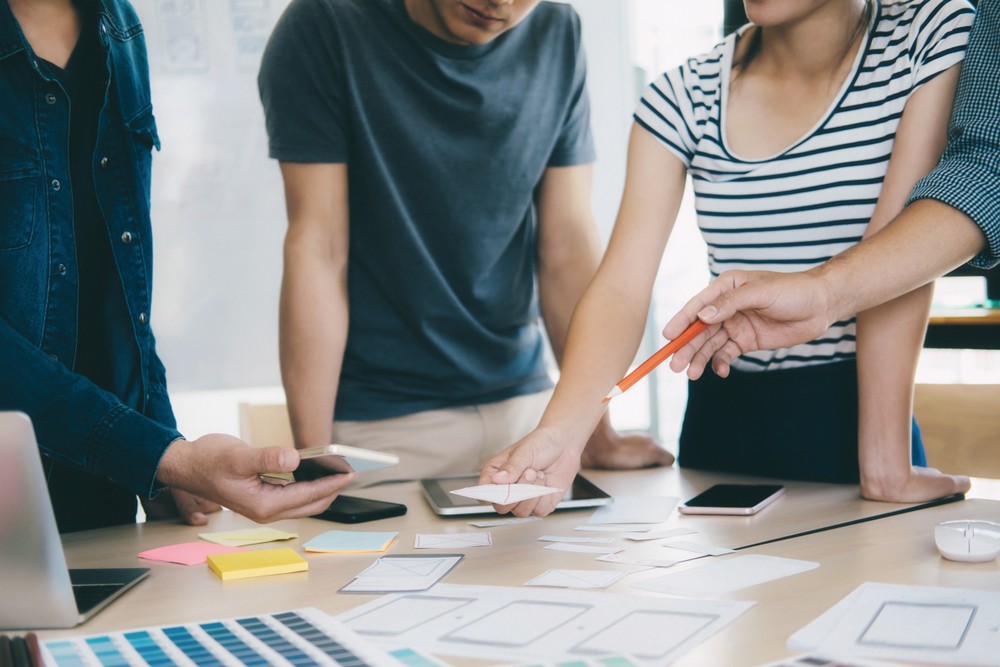 Launching a new website can be challenging because you want it to be as perfect as possible. One way to accomplish this goal is by making sure that your web design undergoes a mockup. Mockups can be created using visual design software like Adobe Photoshop, Sketch, and other mockup tools.
Mockups are realistic. It's a great opportunity for your web design team to study the results of your design decisions. Before web development starts, mockups are an excellent way to study the final product to avoid costly revisions later on.
Here are the good-to-know facts about mockup development:
Approach: Web designers have different approaches when it comes to mockup development. There are some web designers who prefer a Mobile-First Approach, and others prefer the Desktop-First Approach. The client and the web designer should be clear on the approach from the very start to avoid confusion.
Timeline: There's no universal standard when it comes to mockup development timeline.
Considerations: Before requesting for a mockup development estimate, you should have a clear idea on the following: the sizes of the screen, the number of screens that the designer will need to draw for UI and UX, any style guides that must be followed or developed, and the functionality an app or website is going to have.
Easier and Faster Revisions
Web design fidelity pertains to the details and functionality built into a prototype and is categorized as low-, mid-, and high-fidelity levels. Low-fidelity prototypes consist of sketches and sticky notes, which are excellent for high-level brainstorming. Low-fidelity prototypes are constructed to design screen layouts, make alternatives, and depict concepts. Mid-fidelity prototypes are also called wireframes. On the other hand, high-fidelity prototypes usually represent the finished product.
It is easier to make web design revisions in a mockup compared to later coding stages, provided, of course, that the mockup is not yet coded. Mockups are performed toward the end of the low-fidelity phase and at the start of the high-fidelity phase. It can be done following wireframing or postponed until the low-fidelity prototype testing is done.
Here are some tips when using mockups for revisions:
Testing or revisions should be done when you transition from the low-fidelity to the high-fidelity phase.
Because flow, navigation, and other big-picture concepts are more difficult to change, these elements should be handled before diving into a high-fidelity mockup.
Before web development, mockups should be done to ensure visual elements are properly positioned.
Visual Content Optimization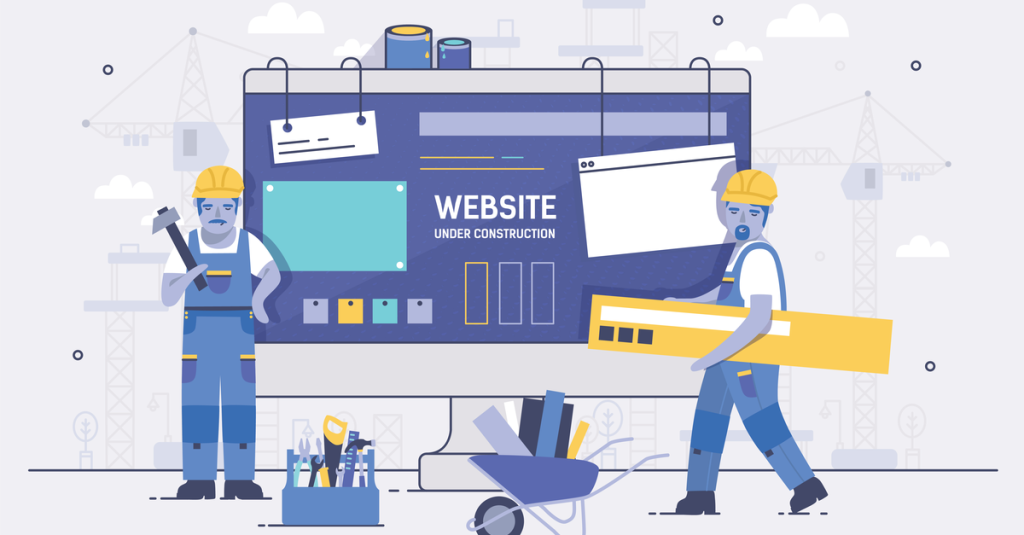 To have better content for your blog, the proper placement or visual content optimization should be taken into consideration. With mockups, you'll be able to determine the length of the article or blog post that is suitable for the web page elements.
Here are some helpful tips when determining the best placement of content on a web page:
Make It Scannable: Your website should be easily scannable instead of being only text-based. Dedicate an area for some images, videos, infographics, and white space to balance and break up the page.
Highlight Important Content: The most important content pieces, such as a link to an article or a video, should be placed on the website's upper left-hand side for users to see and click on them easily.
Ads Placement: The bottom right-hand corner of your web page should be left blank. It's a good place for ads that aren't clicked on frequently or are monetized by click-through rates.
Mockup: Conduct a mockup or a few user tests before opening your website to the public. Determine the content they initially look at and ask them to tell you exactly where their eyes are drawn to.
Effective Communication and Collaboration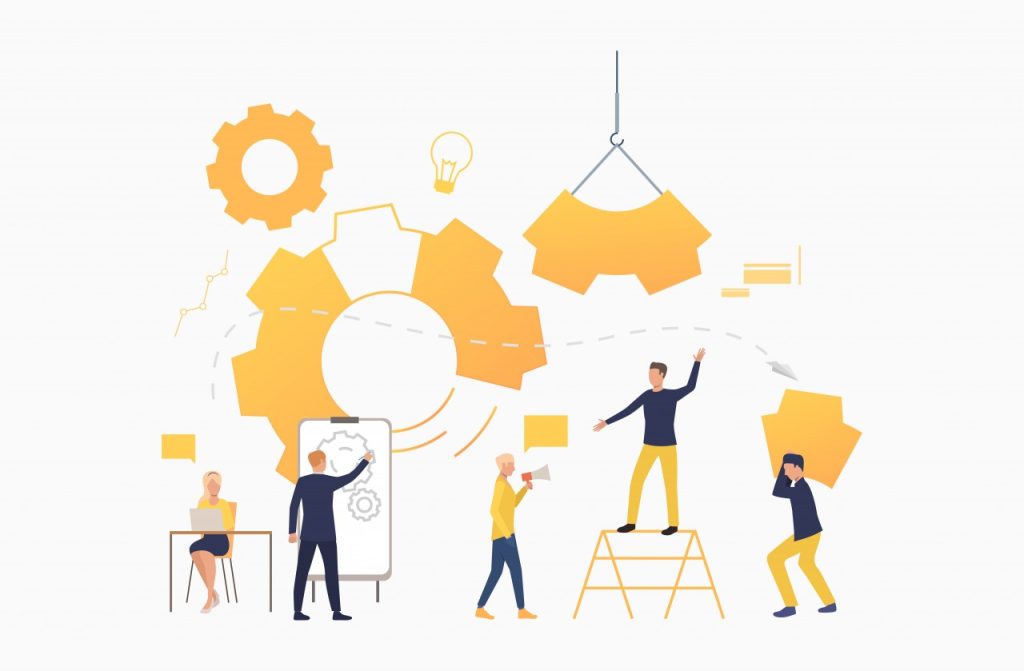 It can be overwhelming to study the web design process without understanding basic web design terms. But once you've learned them, you'll have more effective communication and collaboration with your web design team to come up with the best design for your website.
Mockups are often confused with wireframing and prototyping. So what's the difference between these web design activities? Wireframing refers to drawing a structure of a website using a pencil and paper, a marker and a whiteboard, or a computer-based wireframing tool. Prototyping, on the other hand, pertains to the functionality of a website, whereas a mockup consists of the appearance. These three steps are crucial to making a perfect web design.
Here are the benefits of proper communication and team brainstorming before web development using mockups:
Save Time: You don't have to go back from scratch and make changes if you use wireframes, prototypes, and mockups from the very start. It will save you so much time, which can mean the early launching of your new website. With proper communication, you can discuss important matters with your web design team and resolve problems before going to the next step of the web design process.
Save Effort: Coding a web design can be a tedious and time-consuming job. So, you'll save a considerable amount of effort if you communicate and collaborate in executing mockups before your web design is coded.
Save Money: Web development is not cheap. This is why you want to save a large portion of your budget for the important details of your website. Avoid wasting money on major revisions with wireframing, prototyping, and mockups. Don't miss these steps in your web design process so you can make the most out of your web development budget.
Make Smart Web Design Decisions
User Experience Design or UX Design are often interchanged with User Interface Design or UI Design. Both of these web design elements are crucial to making smart web design decisions for a successful outcome of the final product.
Here's how web designers come up with better decisions using mockups:
With mockups, web designers and their clients can assess User experience (UX) or the interaction an online user has with the website.
UX designers consider each element that helps shape this experience. Also, it takes into consideration how the user would feel, and how easy it would be for the user to accomplish the desired task, like finding answers or buying a product.
UI design refers to the website's appearance or interactiveness. Using mockups, web designers are able to show clients or website owners how the final product (website) works, helping boost traffic, conversions, leads, and sales.
Conclusion
A mockup is important in web design because it helps improve a web design's appearance in relation to overall functionality and content appeal. It follows wireframing and prototyping or can be combined with both depending on the purpose of the website.
By conducting mockups, you'll be able to create effective strategies to improve web content placement, test your design, and save time, money, and effort making costly major revisions later on. Also, you'll have better communication and collaboration to make smart web design decisions applicable to your website.