One of the most significant tools for promotional campaigns today is Instagram. Instagram engagement should be the focal point of any expanding business' social media marketing strategy because it correlates with a wider reach to your target audience.
Engagement is crucial because Instagram's post ranking algorithm heavily relies on it. This implies that if your post receives a lot of engagement, it will likely rise to the top of your followers' news feeds, where it will be visible to them.
Let's go through a few tactics for using Instagram for small businesses to engage with clients and improve the efficiency of your activities on social media.
Discover, follow, and communicate with your ideal audience
It's not tricky to identify your target clients on Instagram. The very first thing you should do is take a look at the accounts that are following organizations that are similar to yours; if they are following them, then it is likely that they will be curious about what your company has to provide as well.
But don't get fooled by this; not everyone you follow will give a follow back. However, some of them will, and if you provide relevant stuff, there's a decent chance they'll interact with you. If you are starting from zero, you may even consider the idea to buy Instagram likes from Goread.io.
You can then start corresponding with such users by leaving comments on their images, liking their posts, and even writing them personal messages.
Pay attention to the timing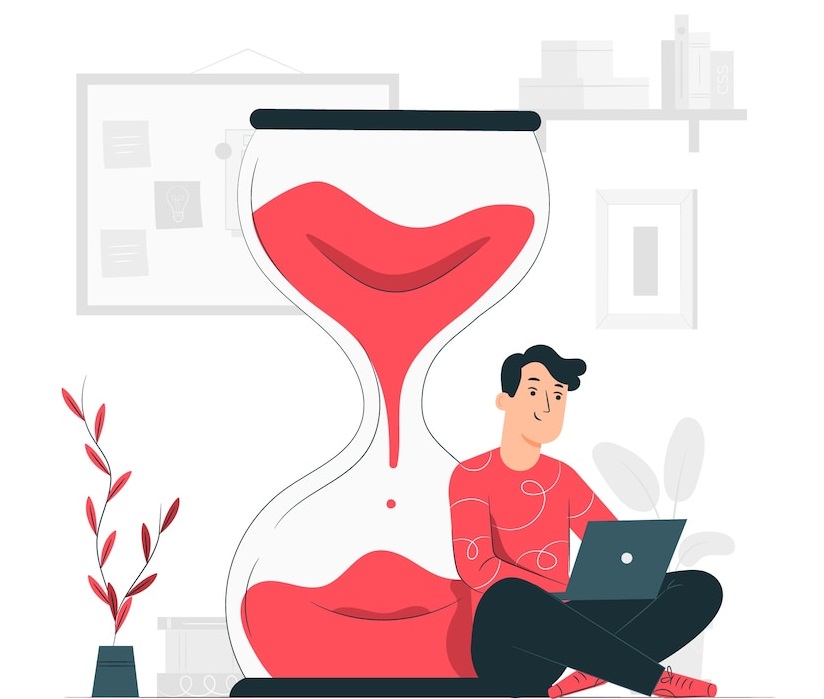 Consider the time of day you post when developing your "Instagram for business" approach. If the majority of your followers are from Australia and your staff is headquartered in the US, you should try to post later at night or early in the morning to target those Instagram customers when they are active and utilizing their devices.
Additionally, your Instagram followers may be more engaged on the weekends. Check to see whether this holds true for your audience, and if it does, be sure to include that data in your publishing timetable if they are more inclined to interact with content on a weekend.
Complete your biography thoughtfully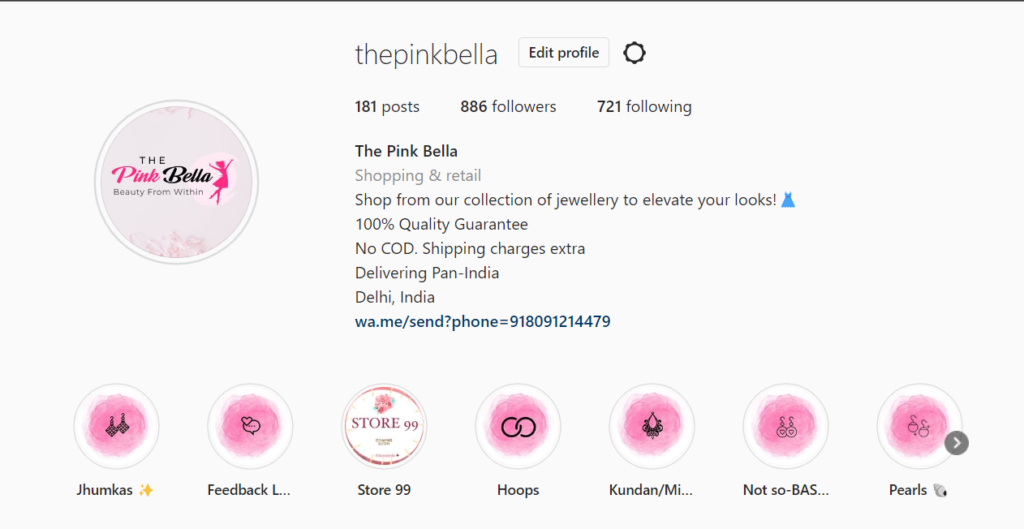 Instagram is significantly more laid-back than LinkedIn. Therefore, you are not required to compose a stuffy, dull, or filled with business terminology bio.
Instead, choose a funnier tone to personalize your business. Consider who your ideal client is and write your bio to attract them.
Emojis, vertical space and other formatting techniques can be used to make your bio stand out from the rest.
Be genuine
Instagram users are not drawn to cold marketing tactics. Your supporters prefer to feel like insiders in your business. Expose the behind-the-scenes action while being open. Transparency and sincerity in your business account can benefit you in the long term to interact with more followers and reach a larger audience.
Use hashtags smartly
Consider the hashtags your target audience would use while looking for terms related to your image when creating them.
Employ a tool to research and identify the ideal hashtags to use for your business and target audience, regardless of the industry you're in.
Try out several hashtag combos to see which ones perform the best. Your hashtags will be fine as long as they relate to the image you're publishing and your intended audience. Keep your hashtag frequency to 3 to 5 for each post.
Schedule your content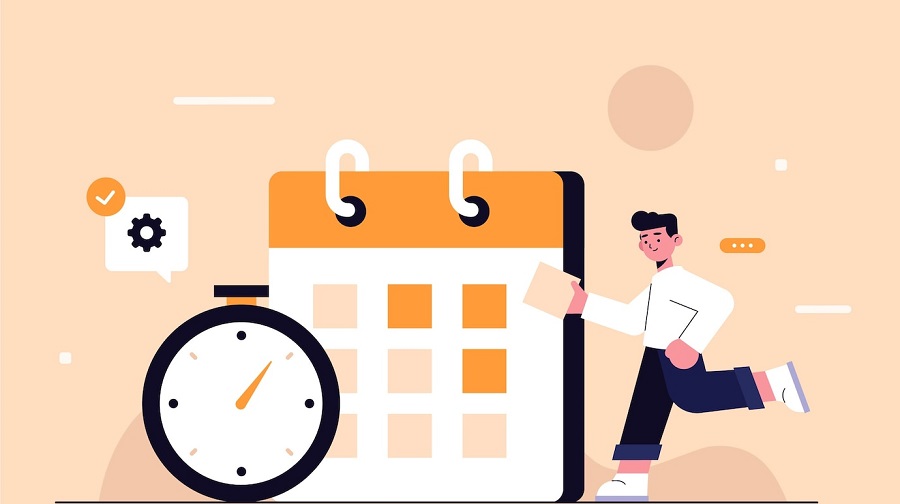 You can prepare to publish on Instagram with a purpose once your audience and objectives have been identified. A well-thought-out social media content calendar helps you to schedule adequate time for creative output while ensuring you don't miss any deadlines.
Plot out and analyze the most significant events first. Back-to-school or tax season, holiday planning, Black History Month, or particular days like International Hug Your Cat Day or Giving Tuesday may all fall under this category.
Analyze sales data to determine when your clients begin making plans for particular occasions. You can use Meta business suite for free to schedule the posts on Instagram as well as on Facebook. Apart from this, you can use third party services such as Buffer, hootsuite, etc.
Enhance your profile picture
Most companies who utilize Instagram for business use their branding as their profile picture. To maximize familiarity, keep your photo the same throughout social media networks. With the help of a photo enhancer, you can improve the quality of low light photos, so they look just as great on Instagram as they do on other social media networks
Your profile photo appears as 110 x 110 pixels but is really not stored at that size. I advise you to try to upload it at a quality of 320 x 320 pixels. Make sure you consider the fact that, like the majority of profile images, your photo will be encompassed by a circle. Picsart can be a great tool not only for enhancing photos but also allowing you to remove even complex backgrounds from images to keep the focus on your brand.
A photo enhancer can be an invaluable tool for crafting profile pictures that look great on Instagram. It can help to ensure that the quality of your photo is high enough to be stored at 320 x 320 pixels, allowing it to look great within the circular frame.
Add detailed contact information
It's crucial to include a direct communication method on your profile while using Instagram for business. Provide your contact details, email address, and/or postal address.
Instagram adds relevant phone, message, email, or navigation buttons to your page once you add contact details.
Clients can set an appointment using buttons on Instagram business profiles. You must have an account with one of Instagram's affiliates in order to utilize this function.
Reply to comments and mentions
Reply to Instagram feedback and references of your business to encourage customers to interact with your brand.
You might just be tempted to use bots to automate your interaction. You certainly shouldn't do that. We gave it a shot, but it didn't turn out so well. Spend some time replying in a real manner whenever your brand is mentioned or addressed online.
Advertise your Instagram business profile on other platforms
Inform your existing followers on other social media platforms about your Instagram business account, so that they understand why it's worthwhile for them to follow you in several places. Be sure to let them know what kind of stuff you'll share on your Instagram page.
If you run a blog, consider directly integrating Instagram posts into your articles to highlight your greatest work and make it very simple for visitors to follow you.
Don't forget to add your Instagram account to your email signature and to use printed materials like fliers, business cards, and event signs.
Utilize Instagram advertisements to reach a broad, specific audience
It's no secret that organic reach is diminishing and that has been the case for quite some time. By making an investment in Instagram advertisements, you can put your product in front of a large but focused audience.
Instagram advertising has call-to-action buttons that enable viewers to take action directly from Instagram, minimizing the number of steps needed to get them to your webpage or shop. Instagram advertisements also help to increase the reach of your post.
Use appropriate captions
Users typically glance at each post for two to three seconds. It would take four times as long for people to interact with your information if you added lengthy captions. As a result, it's possible that your followers will skip over your most recent post in favor of the next.
If you want to increase engagements on your company's Instagram account, you must take the time to produce posts of a medium length. Furthermore, your pictures or videos ought to be captivating enough to draw in viewers. In order to increase their involvement, marketers must stop ignoring the effectiveness of captions.
Use line breaks in long captions
Employ line breaks if your Instagram caption is lengthy to keep it simpler for your visitors to read. If your small business has been utilizing Instagram for a while, you may already be aware of how challenging it can be to enter spaces within the Instagram app. Adding symbols between the lines is the most straightforward technique to add line breaks to your Instagram posts.
Republish content while giving due credit
As a small company, you may not constantly have time to produce material just for Instagram, even though it's great to generate original, high-quality content yourself for Instagram. Reposting stuff from other accounts that you enjoy, with due acknowledgment, is a terrific Instagram promotion tip, particularly for small businesses.
This not only assists in resolving the difficulty of what to publish, but it also ensures that you are seen by the original creator, who will value the shout-out. Who knows, they could perhaps reshare your Instagram post while mentioning your small business as well!
Put an emphasis on customer feedback
Sharing positive customer feedback on your Instagram profile increases the legitimacy and validity of your business. By doing this, you offer your audience a good reason to believe in your company, which enhances the sales process. Additionally, as your online marketing methods develop, you might fast get more followers.
This strategy entails highlighting customer reviews on your page and posting screenshots of recommendations on Instagram Stories. Furthermore, you must frequently ask your current consumers for reviews. Additionally, you'll need to make your new highlight's logo out of visually appealing images.
To sum up
These days, becoming an excellent Instagram creator for your business doesn't require you to have a lot of experience managing social media. You may increase engagement and even sales of your good or service by using analytics and other platform capabilities and by adhering to a few straightforward rules.