On May 2nd 2018, Google announced that they are going to make the biggest update in the 13 years of Google Map History. With this update, they are going to merge all the 18 standard API into three standard products – Maps, Routes, and Places.
You will get a standalone single API with which you can access all of these three features, and you don't need to change any codes to make this work. Besides, you must have to open a billing account in Google Cloud.
Google also introduced a new pricing system – One Pricing Plan. With this pricing system, you'll pay only for the services you use each month with no annual, up-front commitments, termination fees or usage limits. You will also receive the first $200 of monthly usage for free which is pretty enough for the developers, and once you are ready to scale, you can easily scale up your google map usage without any issue. The free and quality support is cherry on the cake, so if you ever stuck with any issue, google support team will always be there to help you.
How this Google Map Update is going to affect Web Developers
Well, there is not a significant change you guys are going to face other than the fact that now google map is no more free of cost. Once you go beyond the free limit, i.e., 200$ – your map will be disabled showing a low-quality image with the text "for development purposes only" unless you pay according to the pricing. And if you are wondering what's the pricing of this new Google Map Platform is then here you go.

Everyone who is going to have Google Map on their website, application or any of the program now need a particular standalone API to access google map. If you are a template developer or website developer, and your client wants to have the google map on their website, then you need their API to integrate google map into their sites or template. Simple Enough!!!
So what you can do now? – Any Other Options Available?
Well, you can't do anything. Sounds Harsh but this is the reality. If you really want to stick to the Google map and don't want to look for other options, then you must have to register at Google cloud and get an API key. Once you finished the free $200 credits, make sure to pay regularly to continue your services.
Although there is one other option, i.e. To Look for Google Map Alternatives
Yes, you heard it right. You can also look for Google Map Alternatives. Yeah, I agree that Google Map undoubtedly is the most popular map providers but still, there are few companies which can compete with the Google standards. But they never get a good exposure until now because of Google Map market share. But now when people are looking for Alternatives for Google Map, it is the perfect time to explore some of these Map Providers. Here are some of them…
Bing Map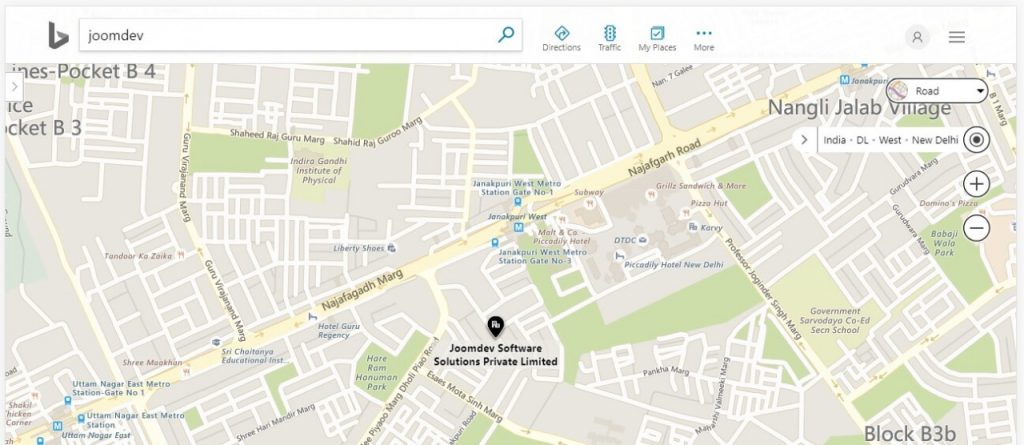 When you talked about the free alternative to google maps, the first thing which came to everyone's mind is Bing Maps. Bing Maps has been there since the late 2005 and is one of the best Google Map alternatives. Bing Map uses HERE for Street data pulling and offers an exclusive bird's eye view, satellite imaging, and direction which is exactly what the people want in a map provider services.
Bing also displays the traffic information which you can see by clicking on a traffic light icon in the system. Since the map is supported and owned by Bing Search Engine, it also helps in showing up your business location in bing search result just like the Google Map.
Price: Free
Compatibility: Web, iOS, Android
How to integrate Bing Map in your Joomla Website?
You can easily integrate Bing Map using the Perfect Bing Maps Integration extension on your Joomla Site.
Yandex Map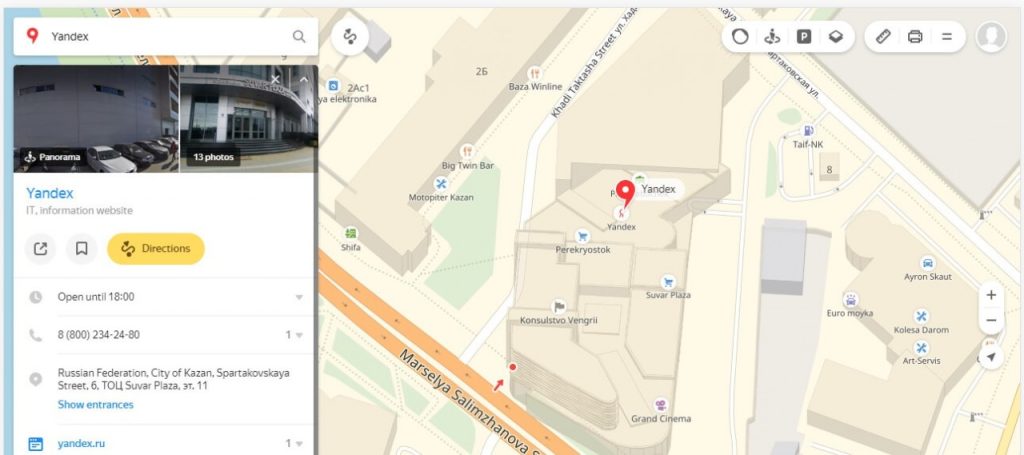 Most probably the chances are that you also heard of Yandex Map already. If yes then good for you. If not then, Yandex Map is owned and managed by the biggest search engine of Russia and indeed is one of the best alternatives of Google Maps.
You can ever feature you are looking for like the detailed navigation, locate nearby restaurants, ATMs, cinema theatres, markets, Gyms, petrol pumps, etc. Along with all this, you can also get panoramas, photos, and traffic updates, route mapping, directions in the same way as google map does. Although it is much active in Europe especially Russia it does the job for the other part of the world too.
Price: Free
Compatibility: Web, iOS, Android
How to integrate Yandex Map in your Joomla Website?
Zh Yandex Joomla extension allows you to easily integrate Yandex Maps in your Joomla website.
OpenStreetMap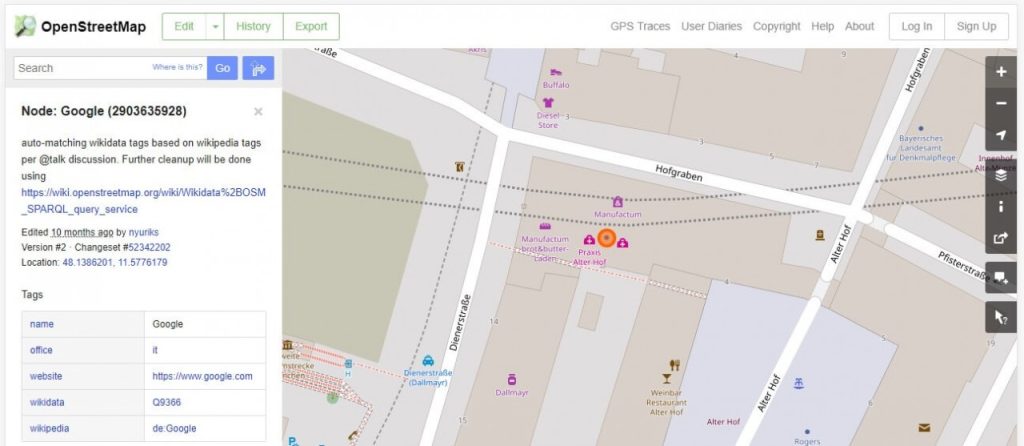 Created by Steve Coast in the year of 2004, OpenStreetMap is an openly licensed free editable map of the world. It has around 2 million-plus users who help in collecting the data from different sources like manual survey, GPS, aerial photography, etc. All this is monitored by the OpenStreetMap Foundation, a non-profit organization registered in England and Wales.
You can easily edit the details in the map and also install easily in your WordPress website with the help of a WordPress plugin and If you are Joomla User, there is also a module for it – OSModul, simply install it and you are good to go. Although it does not provide the exact features as the Google Map but yes if you are looking for a free alternative and also don't want to use Bing Maps then OpenStreetMap can be a choice for you.
Price: Free
Compatibility: Web, iOS, Android
How to integrate OpenStreet Map in your Joomla Website?
If you are Joomla User, there is also a module for it – OSModul, simply install it and you have easily integrated OpenStreetMap to your site.
HERE Maps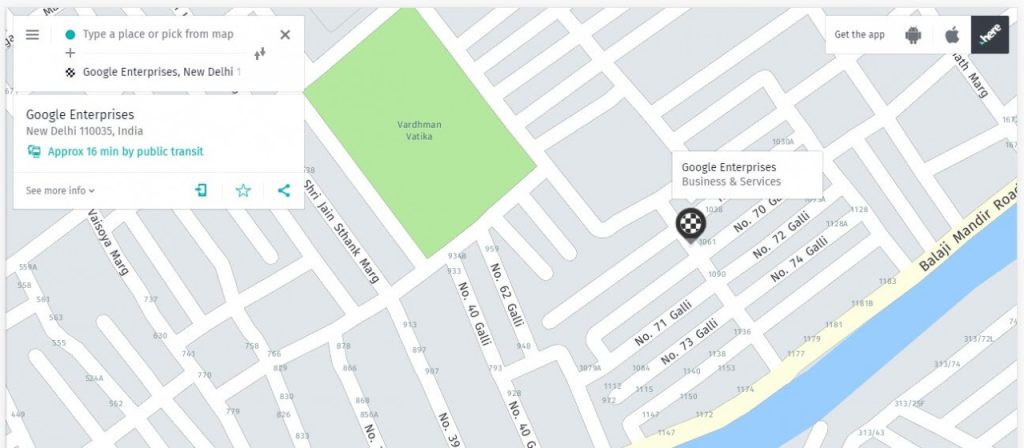 HERE Maps is also one of the best google map alternatives. It comes with the exclusive feature of letting you download the complete map of an entire nation, and you can use it to navigate even without a data connection, a feature which makes it stand out. It also gives you the features of saving the location details and services on HERE Maps servers which can be later used by you from any device.
Other than this, HERE Maps also powered Bing Maps by giving them the street insights. Just like the Yandex Maps, HERE Maps also have a strong foothold in European Countries than the Western World.
Price: Free
Compatibility: Android, Windows Phone, iOS
How to integrate HERE Map in your Joomla Website?
You can do this easily by manually putting HERE Maps code in your Joomla site.
WIKIMAPIA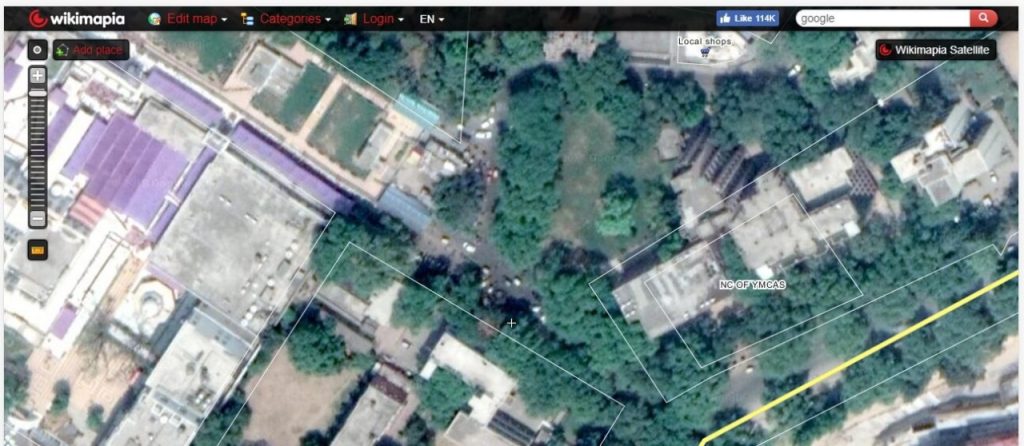 Just like OpenStreetMaps, Wikimapia is a privately owned free editable GPS map service. Although as the name matches with "Wikipedia," it is not related to the Wikipedia other than the fact that the founders of Wikimapia share and follows the "WIKI" physiology, i.e., collaboratively modify content and structure.
Anyone can contribute to this map by adding any piece of information or correct the incorrect one by adding a note without even a need of registering with Wikimapia. There are almost 2.5 million people who are using this and contributing to it on a regular basis. You must have to take notice that Wikimapia doesn't give you the traffic details, driving routes, etc. but is integrated with all types of maps format like satellite maps, ground maps, and even the bird's eye map.
With features like the editable map, bird's eye views, broad categories, Wikimapia is not the best replacement of Google map but can be the good alternative to google map if your intentions are just to showcase your location in your website.
Price: Free
Compatibility: Web, Android, iOS
How to integrate WIKIMAPIA Map in your Joomla Website?
Same as HERE Maps, you can easily integrate Wikimapia in your Joomla Site just by copying the code and pasting it in the desired location.
Conclusion
Change is inevitable, and it always happens for good. Maybe with this update, Google can improve its map services more. If you really want to use Google Map you can go for the paid one and right now if you can't afford that then you can just look up on these Google Map Alternatives.