Are you having issues with your Joomla session timing out while you are making edits in the backend? You need to change the Joomla session time.
Anyways, if you are looking for more Joomla 4 Tutorial, you can check our previous blog post.
Increase Session Timeout in Joomla 4
What are the sessions and how they work?
A Joomla session is that time period in which a user is idle in a Joomla website. Suppose, if the Session Lifetime is set to 15, the default Joomla session lifetime 15 minutes, then if the user hasn't engaged with the site for 15 minutes, their session will expire and Joomla will unrecognize the user. Which sequentially means user have to re-authenticate in order to be logged into the site
Joomla's default session length is for 15 minutes and if you do idle without moving around for 15 minutes, you will be signed out.
It can, however, be a pain when you are working on an article or a blog post and all that content vanishes when you are sent to the login screen again.
How To Fix Joomla Sessions Lifetime?
To change your Joomla session time, Go to System >> Global Configuration.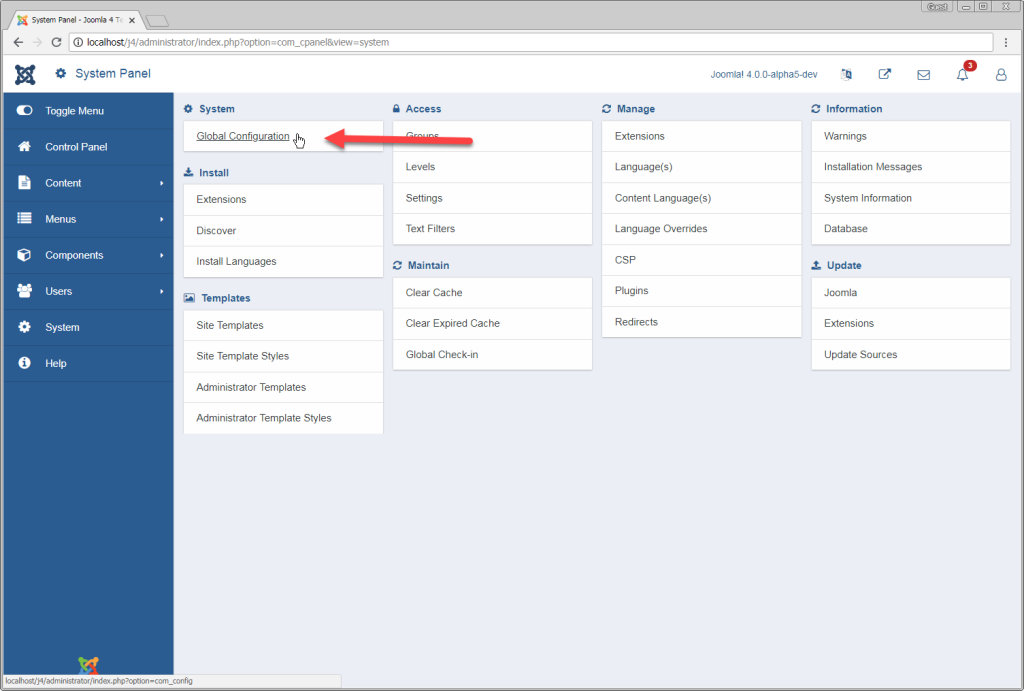 On the Global Configuration screen, click the System tab and scroll down to Session Settings.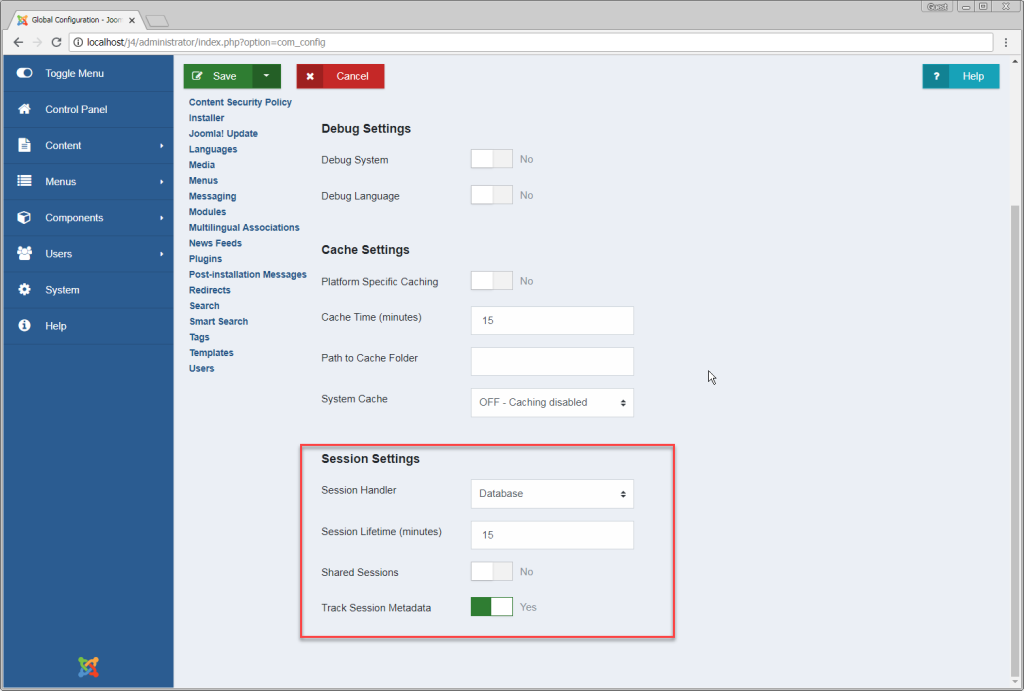 It's is recommended to set "Session Handler" to "database" since sessions saved in the files would be deleted whenever server side temporary files are cleaned (which is about 24 hours after creation on a standard setup).
Here you can increase the session Lifetime from the default 15 minutes to the session length of your choice. I recommend keeping it around 120 minutes as that's more than enough.
Once done, hit the Save button and your new session length will be in place and will also be valid for all current sessions.
If you are looking for any specific Joomla tutorial, feel free to comment us below and we will try to provide you a detailed article.