Have you been wondering if your website needs improving? Well, it actually might be the right time to consider a makeover. Just like your physical home, there comes a time when your website's quality starts to deteriorate. This happens when the number of your visitors has risen significantly or a few technical changes have been experienced in the world of technology.
Modernizing your website design can have huge benefits for your online business. For one, it will ensure that your visitors and prospective audience are constantly attracted. Some people have maintained the old design with a little to no upgrades, and that has had a significant impact on their success. So, what are the signs to look out for to avoid falling into the same trouble? Read on to learn more!
Business Website Needs A Makeover
The Website No Longer Generates Enough Leads
One of the ways to measure a website's success is through the amount of leads it generates. The amount of hours you put in optimizing your advertising plan should be reciprocated by a proportional number of sales or visitors you receive. Wondering where and how to measure these metrics? You may check out this official source for more information.
As you'll notice, there are at least four main traffic sources when it comes to lead generation. Direct traffic is from those people who are already familiar with your website. These are the visitors who've either bookmarked your web pages or those who always type in your domain name to the address bar.
Another type is organic traffic, which is the main part of search engine optimization. This refers to the people who use keywords to search for content and will always come across your website in the search results. Social traffic, on the other hand, comes from the links shared on social media. And, finally, referral links, as the name suggests, are from those who've been referred by your previous customers.
All these lead generation techniques are very important for any website's success. However, poor site maintenance may either mess up your Google ranking or send away those who were already familiar with your website. Your previous audience may also be hesitant to refer their friends to visit your web pages because of the frustrations involved.
Therefore, it's important to always keep an eye on your lead generation metrics. Is the number rising or dropping? Keep in mind that you'll need to use a set of data from several days or weeks to get a clearer and more accurate picture. If you notice any negative changes, then be sure to rethink your optimization strategy.
Here are some of the possible solutions you may consider:
Optimize all your landing pages to improve the experience of your target audience.
Use more catchy call-to-action phrases to ensure that more people click on the links.
Update your content constantly, especially if it involves an evolving subject. This will always be informative to the visitors, and they'll not hesitate to come back again.
Use appealing and catchy headings and metadata to attract more audience.
Remember, the idea here isn't only to attract visitors, but to also keep them close and, eventually, turn them into consistent customers.
Do You Have A Blog?
Despite the changing consumer demands, you'll be surprised by the number of websites that, still, don't have a blog. If this describes your site, then you have a reason to consider a makeover. Regardless of your website's goal, a blog will always help you towards that objective. Some people think that because their website is an e-commerce store, then there's no reason to include such sections. Well, that's a huge mistake!
One thing you need to know about online users is that they're always looking to learn something new or be entertained. Well, the only way you can achieve such is through content creation. For instance, if you're running an e-commerce website, you could create a blog section, where you explain how to use and the significance of all your products. Remember, before one buys an item, they'd like to understand how it operates, especially if it's a new arrival.
Unlike your store, blogs are easier to update. If you didn't know, Google and other search engines 'love' an up-to-date content. The algorithms have been designed to not only look for relevant information based on the user's keywords, but also the latest content in that regard. With fresh content, you'll attract even more audience because they'll be convinced that you're quite active.
Un-Optimized Website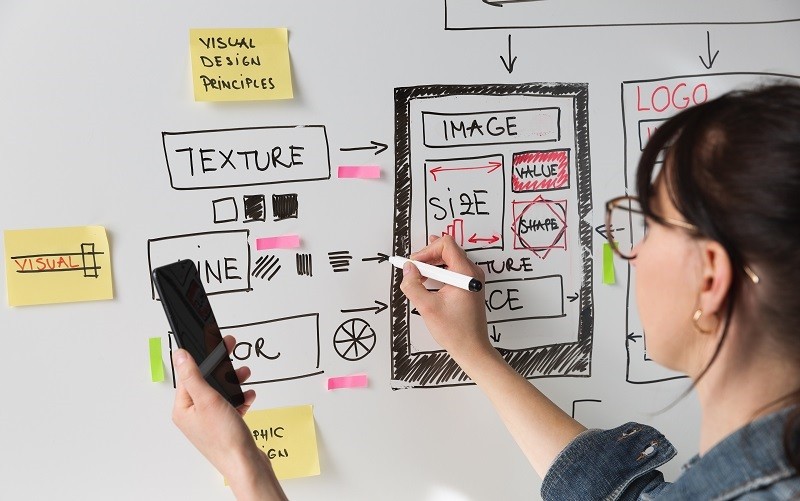 You might have all the latest content in your blog and other web pages, but without optimization, you'll not see the desired results. Competition has grown over the past decade with more businesses setting up their online stores. So, whether you've been around for long or are just stepping into the scene, optimization should remain your top priority.
You've probably heard of SEO and other related subjects hitting the headlines. This has become even more popular today than before, thanks to the increased number of websites in every niche. There's virtually no industry or subsection of a given field that's not been explored thus far. Therefore, any content you create will always face competition from other optimized websites.
So, if you're not seeing the results you expected, then this might just be the makeover you need. Website optimization involves a lot of things. First, every web page should contain keywords relevant to the content contained in them.
All your blog posts should also have the same, but keywords aren't the only things that'll make your website identifiable. One thing that many people ignore is image and video optimization. How you caption and rename your images and videos can have a huge impact on your SEO rankings.
Another aspect to consider in your website optimization strategy is the loading speed and the graphics. All these fall into the 'customer impression' category, something that search engines take seriously.
If visitors spend more time on your website, Google will interpret this as a good impression and will definitely rank you higher. Search engines also measure the time it takes for your web pages to load. Are you experiencing problems in this area? If you don't have the necessary skills, then it might be wise to hire web design experts to take care of these and more issues.
Is Your Website-Mobile Friendly?
Having an optimized website with great content is great, but mobile-friendly sites are preferred by most online users. As earlier stated, technology is evolving every now and then. One thing worth noting is the fact that people have shifted to portable digital gadgets, like smartphones. Therefore, it'd only be wise if you designed your website to serve such people on the go.
Not sure if your website is optimized for mobile devices? Well, you can do the testing by yourself. Pull out your phone and try opening a few web pages of your website. An optimized site should load everything, including the images in a mobile-friendly manner. Some websites force the user to change the orientation for them to browse correctly. This can be quite a headache and many people will definitely run away from them.
No Social Media Profiles
The world of technology is evolving, and you should always update your strategies accordingly. Social media marketing is the order of the day, but that's not all. It's also a very important aspect of communication. Many people use social media to market their websites, which is recommended, but they forget to add their social media profiles on their website pages.
Communication is key for any business success. Therefore, it's important that you include all the necessary communication channels on your web pages to allow prospective customers to contact you. For instance, one might come across a product that they'd like to buy, but would want to know more about it. Calling or sending an email is an option, but those aren't the ideal communication methods in this day and age.
It's recommended that you include links to your Facebook and Twitter accounts as these are among the main social media platforms. In fact, some people go an extra mile of adding their WhatsApp numbers rather than just a telephone number because not everyone is comfortable with calls.
Final Thoughts
When was the last time you made a few changes to your website? If it's been more than a couple of years, then your site definitely needs a makeover. Things are changing every now and then, so, for you to be competitive, you need to catch up with the rest of the world. Lack of updates to your content, for instance, sends a message to your potential audience that you're no longer active. As such, your visitors will reduce with time.
Apart from the limited leads, other signs you might need to look out for is your performance on Google rankings. If this has dropped, it means your site is either not optimized or doesn't have the relevant content that meets most searches. As such, you might want to make a few changes here and there to meet online users 'expectations.