The travel industry is one of the most relevant business niches in the world. According to this article by Statista, the travel and tourism industries contributed approximately $5.8bn to the US GDP in the year 2021, and their revenue is projected to top $716.8bn by the end of 2022.
Seeing how profitable the industry is, it's no surprise to see many countries turning to it in order to improve their economies and GDPs. Some of the most prominent players in this industry include Airbnb, TripAdvisor, and Booking.com, all of which are harnessing the power of big data to improve their services and maximize profits. For this article, we are going to discuss the topic: how is big data being used in the travel industry? Read on to find out more. For more details about innovative solutions check big data in tourism blog by EPAM Anywhere Business.  
The Importance of Big Data in Travel and Tourism
Big data analytics has made an undeniable impact in a number of sectors, including travel and tourism. The use of big data analytics in tourism and travel has empowered companies in these sectors to make more informed decisions, including anticipating customer demands more accurately, predicting future trends, and improving consumer satisfaction and experience.
Big data played an important role when the borders were opened during the pandemic. It allowed companies to predict consumer behaviors and changes in their preferences. Without analyzing data it won't be possible to survive in the changing world.
If you're still asking the question: "how is big data being used in the travel industry" read on because the rest of this article sheds more light on the subject.
Uses of Big Data in the Travel Industry
Even for companies that are on the market for many years, it might be clear how to apply big data to their current activities. Learning more about its applications and successful uses might be helpful.
Enumerated below are some of the key benefits and uses of big data for tourism and travel:
Increasing Revenue
One of the many challenges that the travel industry encounters is how to sell the right product to the right customer at the right time and at the right price. This challenge is overcome by the collection and analysis of big data from customers.
Internal big data collected from customers will typically include their past experiences, current bookings, and other relevant information. In contrast, external big data typically provides information concerning weather conditions, holidays, flights, and other local events. By integrating these data, travel and tourism giants can optimize prices and costs, thereby increasing their revenue. In addition, combining travel and big data leads to higher profits from accurately anticipating future trends and customer behaviors.
An example of this is United Airlines. Using big data analytics, the airline has increased its revenue by over 15% by analyzing customer big data and offering tailored services based on the information they get. They stand as a shining example of the result that is obtained when the travel industry and big data go hand in hand.
Improving Customer Experience
The travel and tourism industry interacts with customers daily and personally. The interactions between the two parties often provide essential information that can be used to improve customer experience.
By applying big data analytics in the tourism industry, travel companies can make better-informed decisions about what products and services they can improve upon, which ones are no longer needed and which need to be included.
An example of the importance of big data in tourism and travel is Delta. The American airline launched its app, Fly Delta, in 2013. The app, which uses similar technology to the ground staff's, allows users to track their bags from their smartphones. Over 11 million people have downloaded it. As a result, the lost luggage cases were reduced and more customers were satisfied with the service they got. It is clear that in future they will choose the same airline for their next trip.
Targeted Marketing
Every company categorizes its customers based on several factors, including purchasing power, location, behavior, and many others. So, a key to successful marketing campaigns is proper segmentation that allows companies to deliver more personalized offers. While this was difficult to achieve in the past, it is relatively easy to do today, thanks to big data analytics.
Through the application of big data in the tourism industry, travel companies and tourist destinations can know the exact preferences of their customers and hence can tailor-make marketing campaigns that are just right for them. Not only does this improve customer experience and satisfaction, it dramatically enhances the efficiency of ad campaigns.
Additionally, big data analytics allows agencies to personalize their marketing activities. Approaching consumers with the right message at the right time allows for growing profits exponentially. For example, you can deliver different messages to the people who prefer hiking and camping activities, and to the people who value their comfort and will more likely buy an all-included tour in a five-star hotel.
Managing Brand Reputation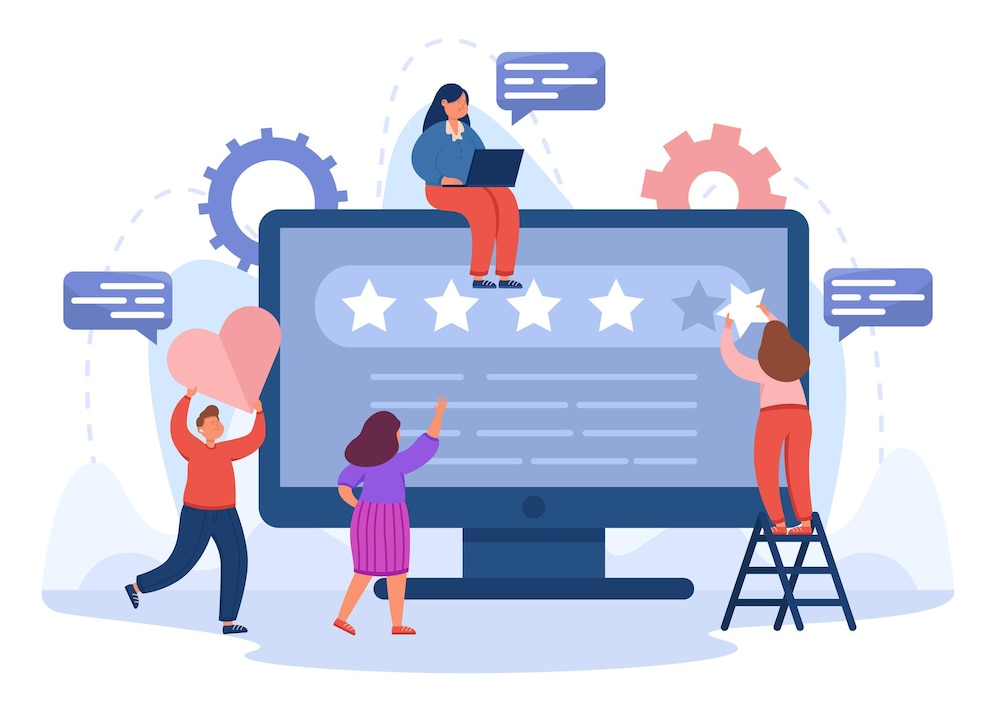 Tourist destinations rely heavily on reputation if they are to stay in business. Thankfully, big data and tourism go hand in hand ensuring that all customer data is processed, examined, and analyzed to anticipate and fulfill future customer expectations.
Take the TAJ hotel; for example, it is reputed for its top-notch service, and polite and humble hotel staff. The hotel's courteous staff strives to live up to expectations and to ensure that customer satisfaction is achieved. This quality differentiates the TAJ from the competition. To continue to improve upon this, they rely heavily upon customer feedback mined from a myriad of big data. Using this information, the hotel continues to work hard to ensure future positive responses from its customers.
Making Market Research and Analysis
Hotels and airlines also use big data analytics to gather information about their main competitors. Social media and Google reviews present an abundance of data (including ratings, reviews, and complaints) compiled from the activity of millions of customers that travel and tourism companies can harness to increase their knowledge of their rivals' products, services, and reputations.
This information can then be used to spot opportunities and unfulfilled needs in the market. By applying it, a travel company can meet demand or offer a particular service or product that its rivals do not offer.
Also, these details allow us to get rid of not needed contracts with hotels and airlines and focus on more profitable ones. Big data provides all the information the tourism industry might need to win the competition. Hotels can benefit from these data to offer the most demandable products and services. And airlines can manage their prices and services in accordance with customers' needs. With big data research, it is possible to even adjust meals based on customers' preferences.
Business recovery during a pandemic
Unfortunately, the tourism industry was the most affected by the Covid-19 pandemic. The fall in the sector led to enormous revenue losses for many companies worldwide. Studies show that closed borders led to 70% losses in the sector. Nevertheless, most businesses recovered by using Big Data, as a tool for creating a safe environment for their clients.
In 2020 UNWTO (World Tourism Organization) together with ADB (Asian Development Bank) published a report covering the uses of Big Data to innovate the tourism sector. In this report, they not only covered the changes to be made to implement innovations but also how businesses can adapt to changes due to the pandemic market. These include safety measures, biotechnology, certifications, privacy issues, and so on.
The tourism market became dynamic, and tracking all the changes might be a challenge for any company. With the right tools, it is possible to prepare for any changes that might affect traveling. So, in case of the next wave or a new pandemic, it would be possible to prepare business and offer more local destinations to satisfy the needs of customers.
Conclusion
Big data has undoubtedly made a lasting impact on the travel industry and will continue to do so for many years. According to this article by Statista, It is expected that by 2026, the projected market volume of travel and tourism will be in excess of $992.10bn, and there's no doubt that big data will be a crucial tool for achieving that.
Of course, many businesses experienced a fall during the past three years, but the ways of getting information from big data offer businesses the ability to predict and adapt to market changes.
Hopefully, by now, this short article has answered the question: "how is big data being used in the travel industry?" As seen, big data is invaluable to the travel industry, and we have only scratched the surface. The use of big data in tourism and travel will continue to wax strong for years to come, and you wouldn't like to miss out on the future of travel.