Mobile applications or apps have transformed the traditional approach of businesses. Over a period of time, more and more users are using mobile apps, making companies inclined to develop applications for their businesses. As per mobile app statistics, there are nearly 3.5 million apps available on Google Play Store and 2.25 million apps available on Apple App Store.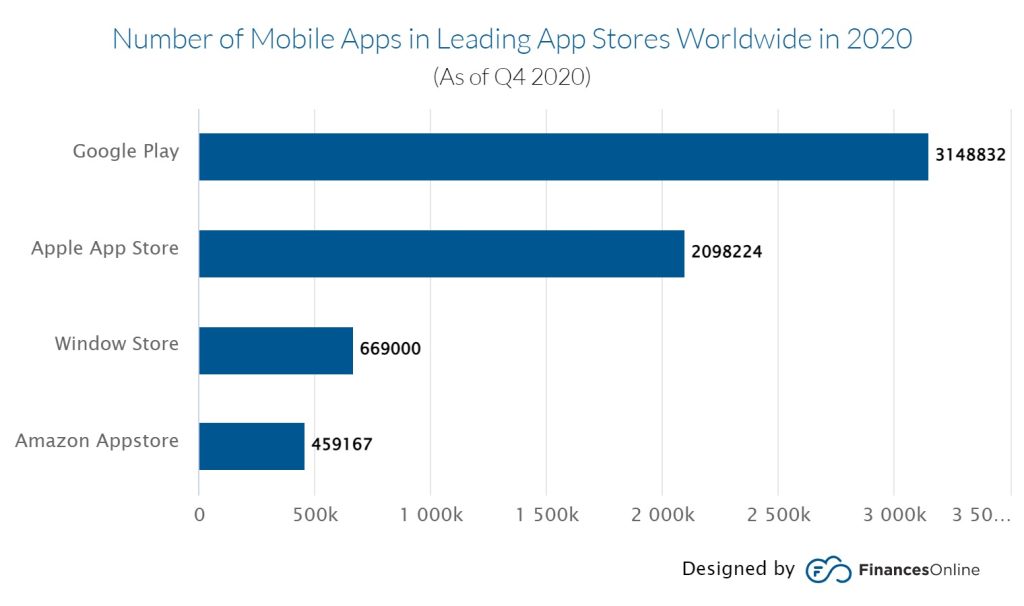 Although these numbers are pretty enough to convince you why a mobile app is the need of the hour for any business, running an app-centric company is not easy.
Prior to making a sound decision on your iOS or Android, you should consider a number of factors, including the support of a mobile app development company.
This is why we have developed a comprehensive iOS vs Android guide that would include current market trends, user retention, app revenue, number of smartphones (iPhone or Android) users, or other factors that would influence your decision.
So, let's begin!
Insights on Current Scenario of iOS and Android
Insights are essential for making any sound business decision. Here are a few insights that will give you a better understanding of each individual app store's performance.
So, let's study each of these ones by one.
Global Market Share: iPhone vs Android
The global market share of iPhone and Android is measured by estimating the total number of users on each platform. Since the time of the initial launch of the iPhone, there are now more than 1 billion users worldwide.
However, despite its struggles to surpass Apple in Japan and the United States, Android remains the number one mobile operating system in more than 190 countries with over 2.5 billion active users. Countries such as India, Turkey, Brazil, Indonesia, and Iran cover more than 85% market share.
So based on the current global market share, Android is leading the battle!
As Android has a greater market share than its competitor, it would be wise for businesses to develop for Android before their iOS counterpart.
App Revenue: Which is more profitable?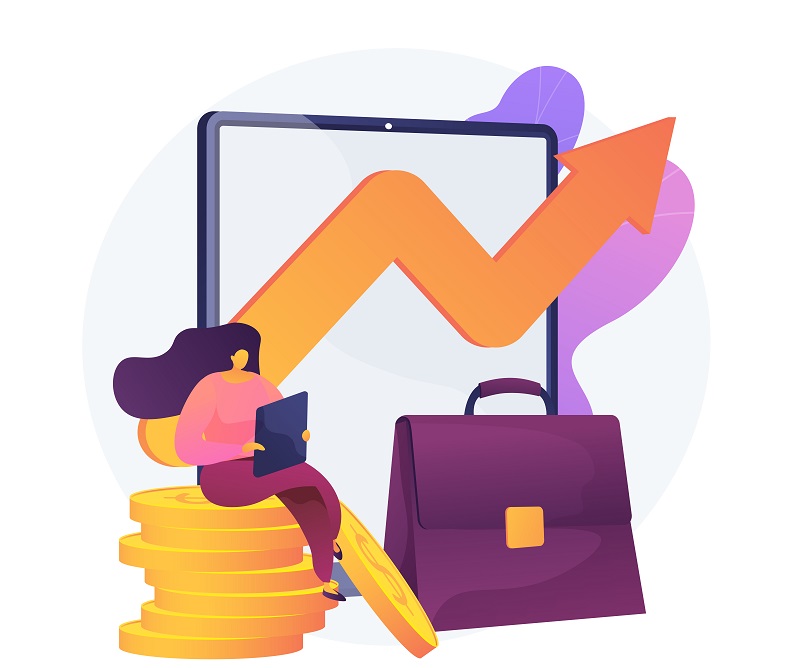 Despite some smartphones having pre-installed apps, users can download more from different app stores, like Google Play for Android or App Store for iOS. With close to 3.5 million apps available in its app store, Google Play is by far the biggest store overall.
However, when it comes to app revenues, Apple's App Store leads!
According to a report, Google Play generated 12.1 billion US dollars in revenue during the third quarter of 2021 with users downloading 27.6 billion apps. Contrary to that, there are 8.1 billion downloads from Apple App Store, accumulating 21.5 billion US dollars, placing it at the number one position in terms of revenue generation.
User Engagement and Retention
Attention Retention!
When it comes to running an app-centric business, these two are the primary concerns. Building a loyal customer base in such an overcrowded market is a continuous struggle for every app marketer. Even though there are several reasons associated with the uninstallation rate, the fact how users behave on each platform is still the utmost thing to consider.
New data shows that Android customers have been more loyal to Google's mobile operating system than iPhone customers.
However, individual users' loyalty to each of these operating systems has also risen over time.
So, if you are in your early stage of result-driven developing mobile apps, then you shouldn't overlook these market insights.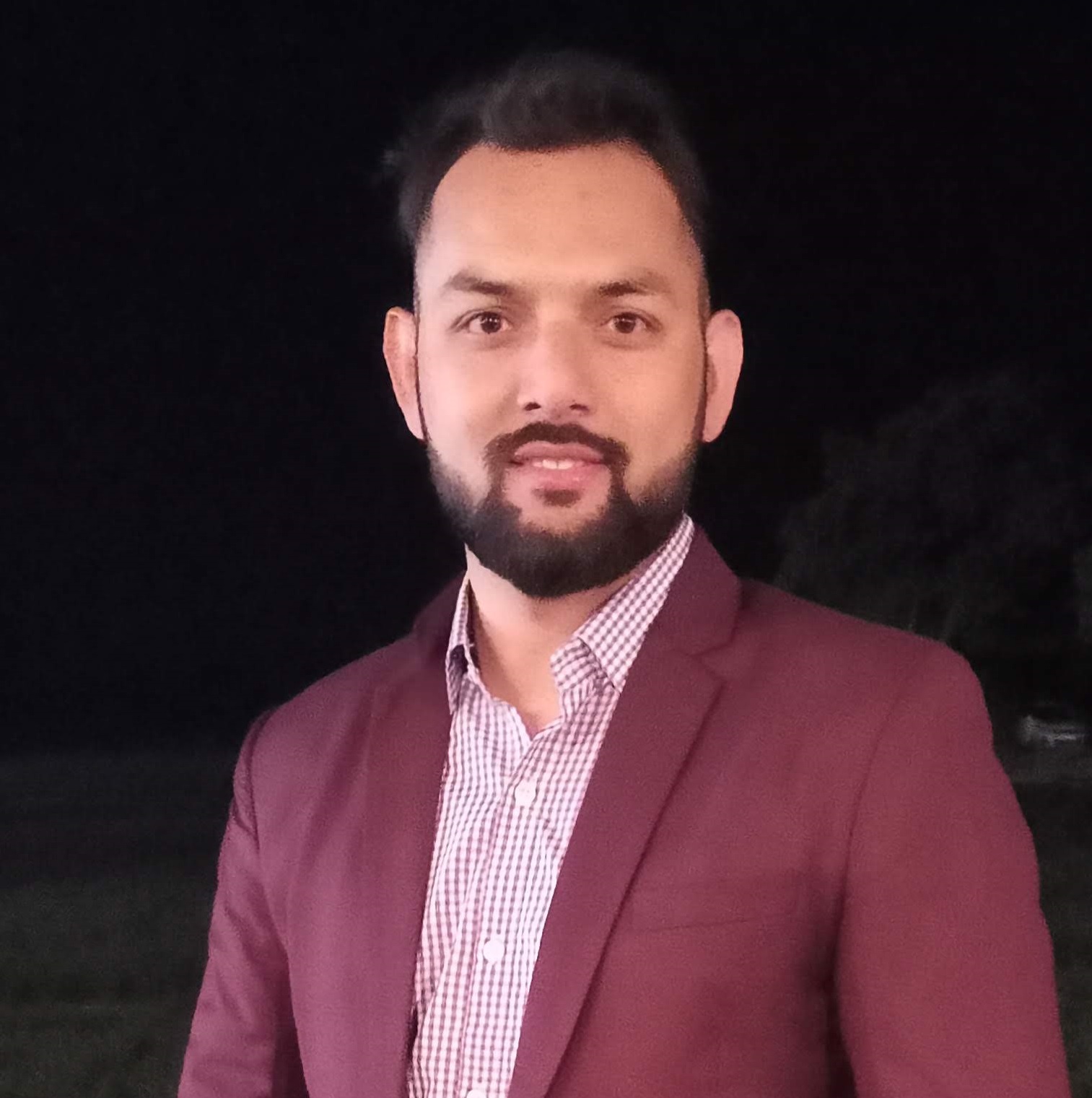 Want to develop a mobile app for your startup that run on all the platforms?
Don't worry, we are here to help you. Let's book a free consultation call with our expert and let us understand your business and what you want to achieve.
We strategize, design, develop and help your business idea to turn into reality and make it successful.
Comparison between iOS and Android Development
Android is ruling the worldwide market, but as a developer developing apps, you should also know the hurdles of mobile app development. Let's have a look at the key differences between Android vs iOS.
Programming language
The biggest differences that lie between these two are the technical ones. Starting from the programming language, the iOS applications are built on Swift/Objective-C whereas Android developers majorly rely on Java or Kotlin a few times.
Now you might be wondering, which stack is quicker and easier? There is a saying,
"iOS programming languages tend to be easier to learn than those for Android"
Most mobile developers find it easy to create an application in Swift as coding in Java takes more time due to its high readability. However, in the future, Kotlin may be used as a replacement for Java because of its simple and easy-to-read features.
This is the reason why developers are opting for cross-platform development tools that allow them to reuse their code on both Android and iOS. We reviewed them in the Top 6 Hybrid Mobile App Development Frameworks in 2022.
System-specific Design
Both iOS and Android apps follow the core principles of software design. However, the key difference lies in their navigation and content organization.
iOS developers pay a lot of attention to how you use the content within your app. That is why it is important to put some white space around the content. Some tools used by UI designers that you should know about include shadows and gradients. UI designers also use view controllers such as page view, new tab, split view, and many more. Basically, the purpose behind the design of an iOS app is to provide a feeling of depth and layers.
Android's interfaces originate from a very human inspiration. Color and motion are two defining characteristics of these designs. Android designers work with a more elaborate set of tools, such as light, motion, or color. Moreover, Android developers often use partitions. This means that the app is divided into activities and fragments, so if a project has multiple screens, the developer will be able to handle all the activities at once.
So, now, you must be curious to know which platform app is easy to design? The answer is,
Developing an iOS app is more straightforward and less error-prone than developing an Android app.
Interface
When we develop an Android or iOS app, we create visual contrasts using XML documents. XML documents are the same on both platforms.
Moreover, the iOS animations are superior to those of Android. Google is working to fix this by improving animations in the next version of Android, as well as creating Material Design, an application design pattern. Apple has consistently focused on better user experiences with complex and amazing animations.
While Google focuses on hardware, Apple focuses on the user experience.
Testing
The quality assurance testing of applications is important for the mobile application development process, and this includes games and different kinds of software. Making sure that your application works perfectly can be ensured by using an iOS simulator and an Android emulator.
The iOS simulator is faster than its Android equivalent. In any case, the Android emulator is more powerful than its iOS equivalent and can be used as a substitute in some cases. In general, the iOS simulator often fails to provide realistic software simulations of Apple devices.
Therefore, it is just as important to test a mobile application on real smart devices, to take into account the way people interact with the app, find bugs, and make changes so that it works better.
However, in general, the Android app's testing usually takes more time and effort than iOS due to the wide variety of Android devices available in the market.
Security
Even though uploading an app to Google Play is simpler than doing so for the App Store, it's less secure. You're more likely to download a malware-filled app from Google Play. If your app passes the App Store's moderation, you can be confident that it's safe and secure.
Approval from Apple might take a couple of days, while from Google it could take less than a day. It will take you some time to get to know the requirements and peculiarities of both platforms and to make sure that your app meets the strict guidelines for each store.
Overall,
For safety, Apple raises the bar higher than Android. For approval time, Google works faster than Apple.
Parameters that influence decision-making: Which platform should you choose as your first choice for your business: iOS or Android?
Before making the final decision in your head, there are certain parameters that you should first consider. Let's have a look at them:
Know your Targeted Audience
Although iOS users outnumber Android users in some areas, Android users dominate in others. Businesses looking to develop applications for mobile devices should be mindful of the geographical popularity of the operating systems and their popularity in certain areas.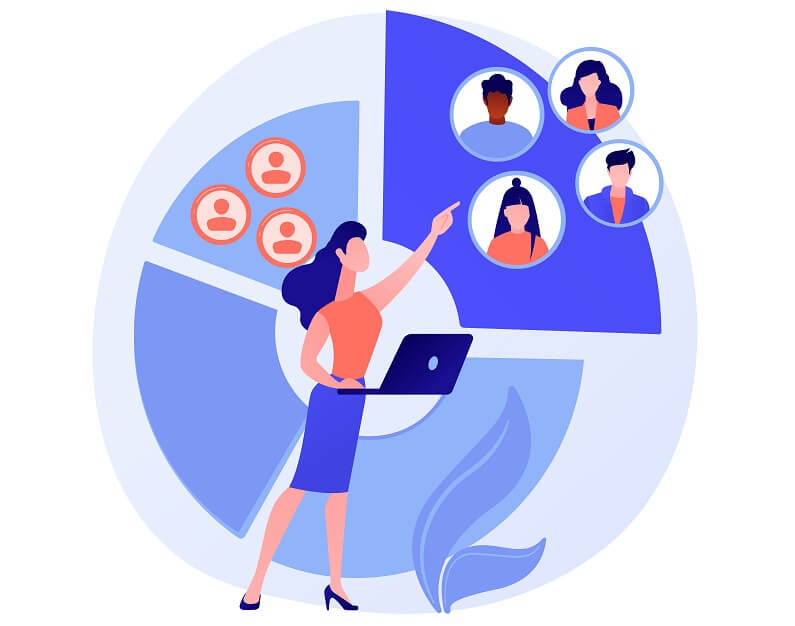 The fact is that Android is more popular than iOS in emerging markets such as Latin America, Asia, and Africa. However, Apple is the preferred choice for European and American consumers. Business apps can target everyone worldwide, so they should be developed for Android platforms; however, eCommerce and enterprise applications should be developed for Apple platforms.
Apart from location, the purchasing power of your target audience will define how much money they spend on app subscriptions—even free apps can include in-app purchases. The Android base is younger and has less disposable income than the iOS base; comparing demographics reveals gross differences between existing Android and iOS users.
Project Timeline
When determining whether to develop a mobile app on Android or iOS, developers should consider the amount of time they have available for such development. The timeline for the business is an important factor in choosing which operating system to use.
Both Android developers and iOS developers want to know about project timelines so they can plan accordingly. The more time required for app development, the more that's needed from a budget standpoint. Time taken for mobile app development depends on multiple factors.
iOS developers are able to create apps faster than Android developers. This is because the development of an app for iOS is much easier due to a smaller number of devices and fewer capabilities to work with when compared to Android.
App Features and Functionality
iOS and Android are two different operating systems with distinct benefits. Since the Android OS is open-source, it is easy for developers to add new features and make customizations to the UX. However, this also makes android OS vulnerable to security breaches.
In contrast, Apple provides a safer operating system that is effective for building apps that require money transactions or the exchange of sensitive data. Android developers report that most users do not upgrade their phones very often. To be safe, businesses should check their apps and make sure they are compatible with different handsets.
Additional Cost (in-app purchases)
Because the iPhone's operating system (OS) is cheaper than most Android OS's, iOS developers can build apps more cost-effectively. And because of its coding language Swift, iOS apps can be as much as 40 times cheaper than Android apps.
The overall cost of app launch will affect which operating system is a better fit for your business. Android developers pay a single time fee of $25 to launch on the Google Play Store. Still, iOS developers are expected to pay a recurring fee of $99 per annum when they work individually. Apple charges iOS development companies $299 per annum for app publication. Businesses with more stringent budgets should consider working with an iOS development company.
Timely Upgradation of App
Apps that receive regular updates tend to be more popular. An iPhone app (iOS) is a popular choice among businesses because of the frequency of its updates. However, Android apps may not be so easy to update because of the many partner devices from various brands.
Crucially, it's easier for iOS developers to support the new iOS version.
Device Fragmentation
In simple terms, device fragmentation means – some users are running apps on older versions of OS while some are on the newer versions. Now, this can be a major problem for app developers.
When talking about device fragmentation in Android, there are both pros and cons. As we know, there are thousands of companies that are producing a massive number of Android devices. This means every OS update needs to be compatible with each of these devices which itself is a huge challenge. But if you look at it from a different perspective, an Android app can take you to the masses without any demographic limitations.
Contrary to that, there is no such problem when it comes to iOS. If you want to join the group of elite users, then get together with the iOS developers.
When Should Businesses Choose Android App Development?
Android should be your first choice if your audience is global or concentrated in multiple locations, or if you have a number of different elements you want to include in your app.
In case, if you are looking for Android app development services, you can reach out to us.
When Should Businesses Choose iOS App Development?
If you invest in a sound, reputed iOS app development company, your business is more likely to come into the sights of the app store's target demographics. If your app won't be liked and moved to the home screen, then Apple might help as you won't have to prepare your app for multiple devices.
Together, concentration and revenue-generating capability make iPhone app development advantageous for businesses.
Wrapping-Up
It is time to answer a very futuristic, logical question – When should a business move from one platform to another after having seen all the factors that affect the Android vs iPhone choice for business and the cases in which one is deemed more appropriate than the other.
It's when the app has fully tapped into the features of the platform it's running on. You should consider expanding your app to the Play Store if it is already getting constant revenue from the App Store. Increase monetization potential by taking your Android app to the App Store if it has gained enough followers on the Play Store.
With our little pocket guide, we hope we could help you decide which platform to choose for your business and which one of these is better.
If we've left any questions unanswered or if you still need help deciding which platform is better, iOS or Android, let us know in the comment section below.