Hey Joomla Fans,
Joomla 4 is knocking the door and we are expecting a stable release for Joomla 4 very soon in the coming few months.
And to keep you ahead, we have worked on the Astroid Framework and make it compatible with Joomla 4.
Now, we are super excited to introduce a new version along with new features, templates, and major structural improvements.
Astroid Framework is Now Compatible with Joomla 4
Introducing Astroid 2.4
Today, we have released Astroid 2.4.0. In this update, we have added Joomla 4 compatibility, new features like Lazy Load, HTML/CSS Compression, Presets, and many other features.
This update not only includes the features or improvements but this time we have also introduced a brand new Astroid template that is fully designed with JD Builder.
Lazy Load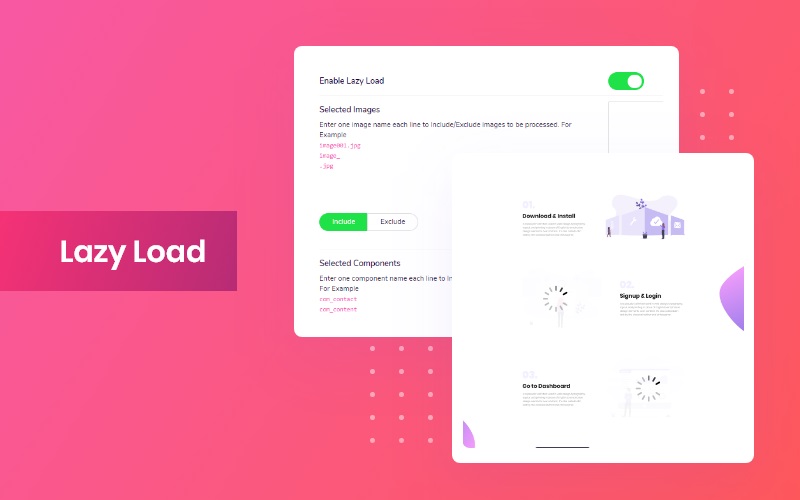 So the first question is what is Lazy Load? And why do you need it on your Joomla website?
Lazy Load is also known as on-demand loading is an optimization technique to load the online content on a website or app.
Once you enable the lazy load on your website, instead of loading and rendering the whole page content at one go, it loads only the required section and delays the rest.
To add lazy loading on the Joomla site, you need to install any lazy loading extension on your Joomla site. But now, Astroid offers you the lazy loading which can be applied to the website images. You can enable the lazy loading with a single click.
The Astroid also offers you the options where you can include or exclude the images from a specific component, URL, classes, or template view.
HTML/CSS & JS Compression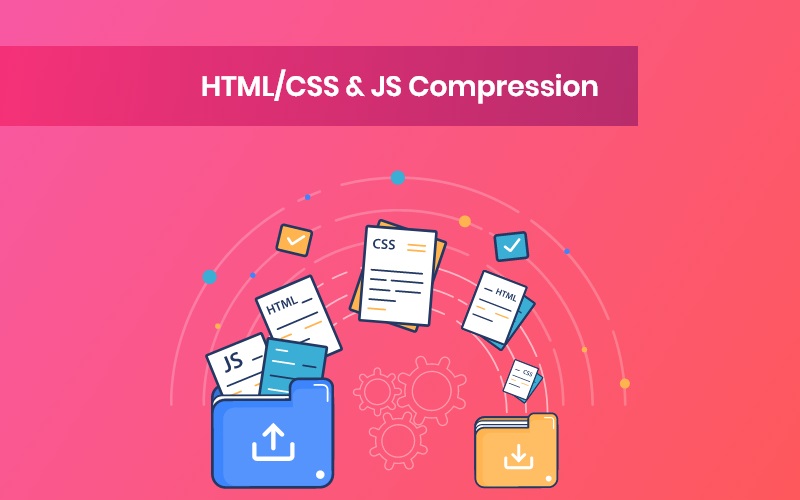 Minification refers to the process of removing unnecessary or redundant data without affecting how the resource is processed by the browser – e.g. code comments and formatting, removing unused code, using shorter variable and function names, and so on.
So the HTML & CSS Compression feature of Astroid allows you to compress the HTML and CSS files of your Joomla sites which will help you to increase the website loading speed.
Astroid also allows you to compress JS files as well. If you don't want to compress any specific JS file, you can simply exclude them from the process.
Presets – Save Any Number of Styles for Your Website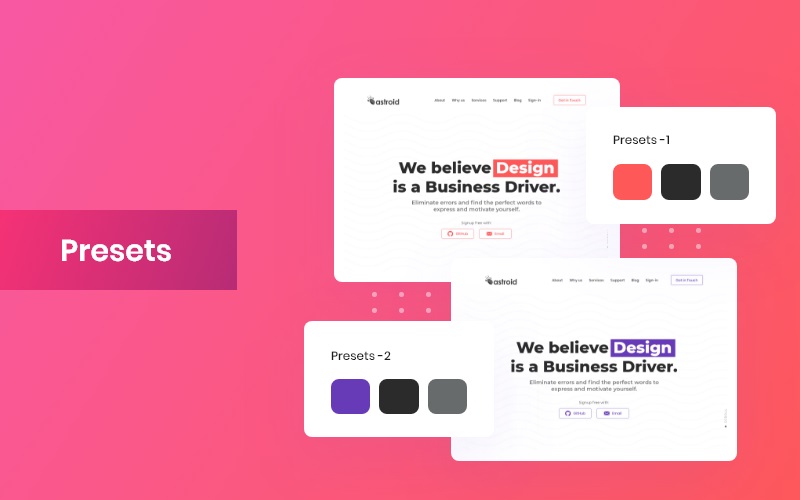 Astroid 2.4.0 comes with the Presets feature. The Presets allow you to save a set of your website. You can change the colors of your website with a single click at any time and give a fresh look to your website.
Apart from saving the presets for future use, you can export them and use them on any other Astroid based website. These will work automatically on another website as well.
Astroid Template One – Brand New Template Design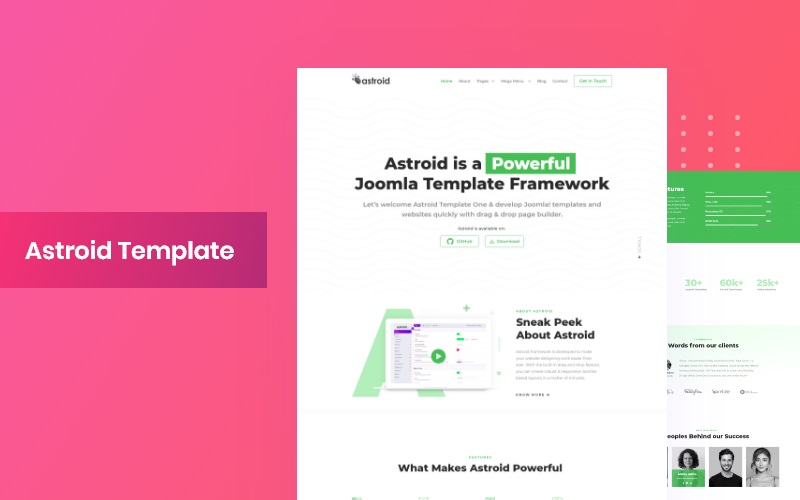 The Astroid 2.4 comes with a brand new template. Its Template One. We have Template Zero as well but the Template One is brand new with a unique design and Styled with JD Builder.
The template comes with built-in pages for your website. So you can directly use this Free template for your business website. You just need to install the template and change the content as per your requirements and you are done.
Apart from these, there are lots of improvements and bug fixes that have been done in this update. To know more about all these, please have a look at its changelog.
Be a Joomla Pro and Push to the Limits!
Download Astroid Framework today and design simple to complex design layouts. Download Now!