We are happy to announce that we are going shortlist few Astroid or JD Builder powered websites each month and will release them through the blog post. So if you are designing any website with Astroid or JD Builder, feel free to submit your site here.
This month, we have shortlisted 5 best Astroid based Joomla website from different developers. You will find all the information like the developer name, the name of the third party extensions, website URL and about the business.
So, let's start.
Astroid Sites of the Month - July 2019
Fretroom – Guitar Lessons – Online or in North Fremantle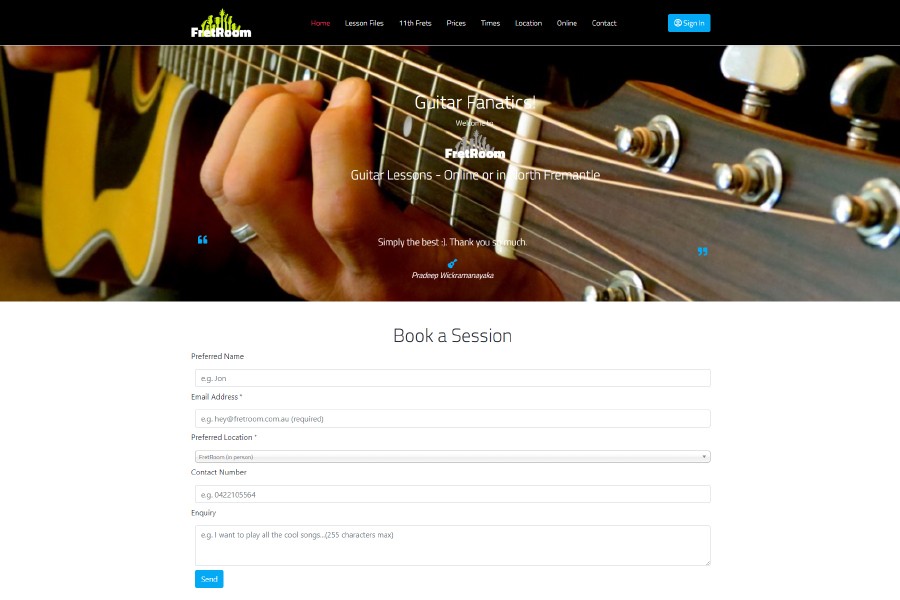 "FretRoom is the main resource for my students. They log in to access and member-area, and view account specific information relating to their (or their child's) guitar lessons"
Developer: Jon Buckner
3rd Party extensions used: Seblod, JSiteMap, RokPad, LogInAsUser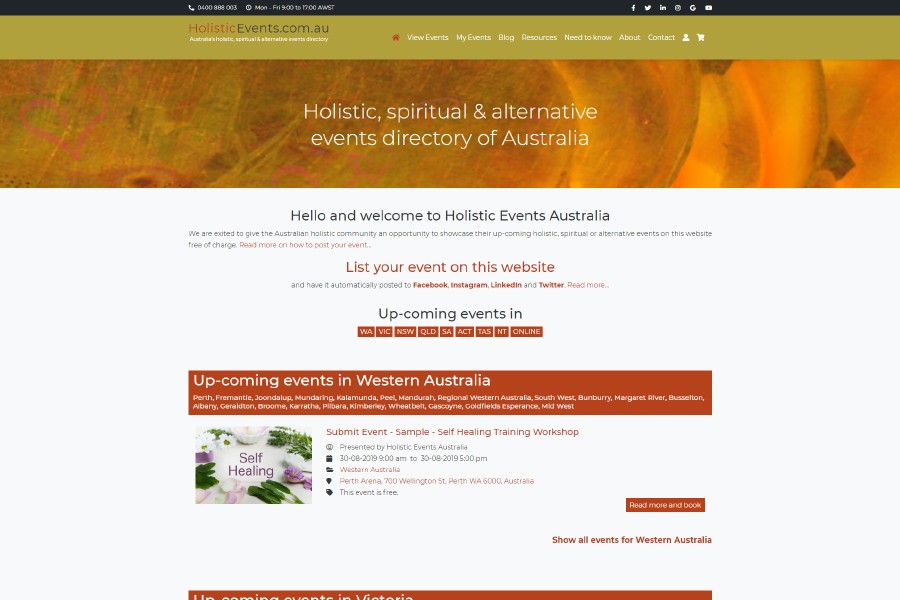 "Holistic, spiritual & alternative events directory of Australia – We are excited to give the Australian holistic community an opportunity to showcase their up-coming holistic, spiritual or alternative events on this website free of charge.
We prefer to list online events created by Australians located in Australia.
We hope you enjoy your visit to our website. If you have any questions or suggestions, please do not hesitate to contact us."
Developer: Petra Webstein
3rd Party extensions used: Event Booking, Akeeba Backup, Admin Tools, Engage Box, Hikashop, AutoTweet NG, Google Structured Data, JSitemap, JCE
Woluweb – A Committed Web Agency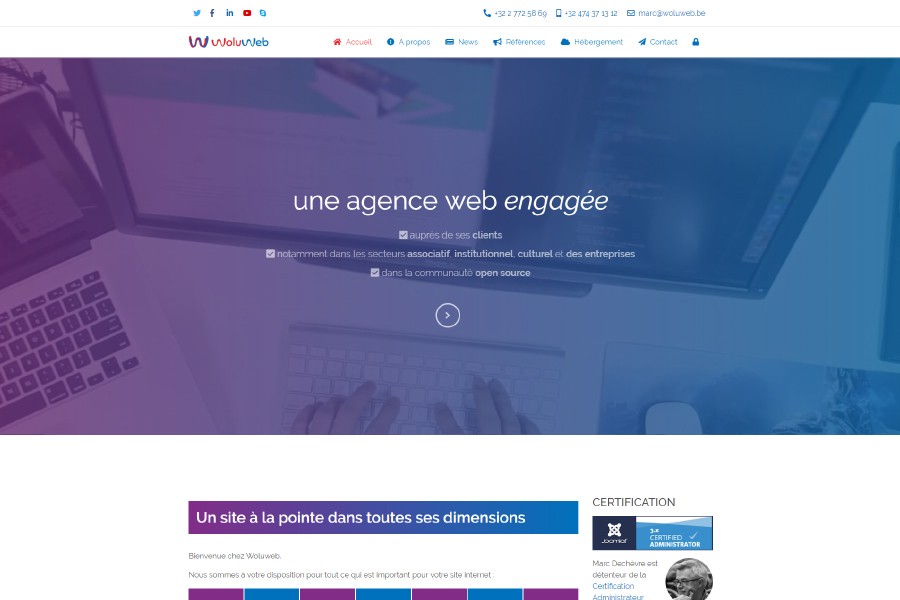 "This is the website of my own Web Agency. As I am a big Joomla fan, you can also find all my presentations in the News section."
Developer: Marc Dechèvre
3rd Party extensions used: Astroid Framework + Template, Akeeba Backup, Akeeba Admin Tools , JCE, Cookies CK, wbAMP, RegularLabs Cache Cleaner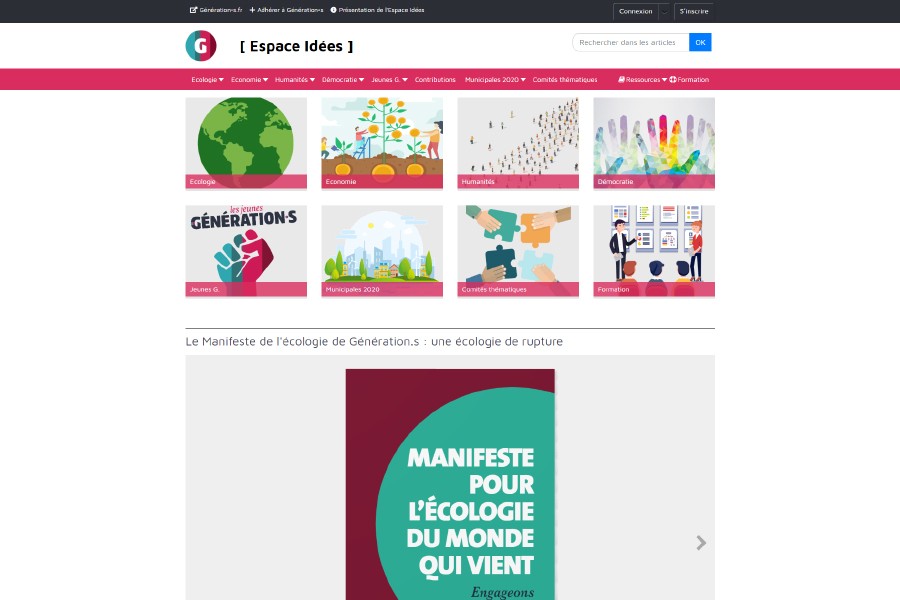 "The Web site of Generation-s, a french political politics for an ecologic and social evolution. This website able anybody to submit his proposition or ideas."
Developer: Yannis JEAN
3rd Party extensions used: Easysocial, Easyblog, Easyforum
Basic Joomla – Joomla Tutorials & Giveaways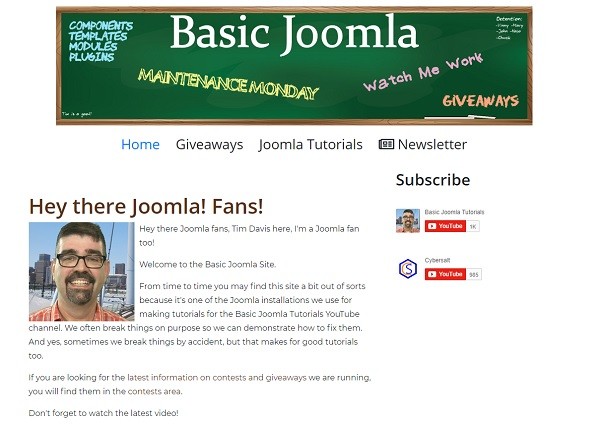 "This is the web page home of Cybersalt's Joomla Tutorials and Giveaways as seen on our Basic Joomla Tutorials YouTube Channel. "
Developer: Cybersalt Consulting / Tim Davis
3rd Party extensions used: "Jsitemap Pro, ACYMailing 6, Akeeba Backup, Community Builder, JCE Editor Pro, JotCache, Regular Labs Extension Manager, Regular Labs Conditional Content,Regular Labs Dummy Content, Regular Labs Cache Cleaner, Regular Labs Better Trash, Regular Labs Advanced Module Manager, RSForm! Pro,sh404SEF"
Note: All the information about the project is provided by the individual designer.
---
If you are working on any project with Astroid or JD Builder, Send us your website details. We will feature that in our next blog post.