Do you know that 64% of small businesses have a website? This means that the percentage of big or global businesses is way higher. And around 96% of SMBs use social media in their marketing strategy. These two facts are indicators that if your business isn't present online, then you are risking a lot! Losing revenue just because you don't have a website or social media accounts is called ignorance. No matter what industry your business is in, you will definitely need online exposure to attract new clients, customers or even partners.
So, now that you are aware of the importance of having a website, in order for it to be available online, you need web hosting. We' ll help you understand what a web host is, the basic features they offer, and how to make the right choice when choosing the best web host for you.
What Is Web Hosting?
A web hosting company or web hosting provider lets you use space on the server and be available online for a certain monthly or annual fee. There are different types of web hosting companies, some known for their low prices, while others for the extra features they offer.
However, when choosing the best-hosting provider for your website, you should look for a host that is both affordable and of high quality. Your website's success has a lot to do with the quality of your web host. That's why this choice is one of the most important ones in order to ensure the future of your online business.
The web hosting works by storing or having all of your website content, data, and info on a server. So, when a user types in your site on the web browser, their computer is connected to the server and all the info from your website will be delivered to them.
Nevertheless, the space on the server isn't the only thing that your web hosting provider offers – there are many other features that come along. So, let's go over some of the basic features you should expect from your web host.
What Should You Expect from Your Web Hosting Provider?
Website Builder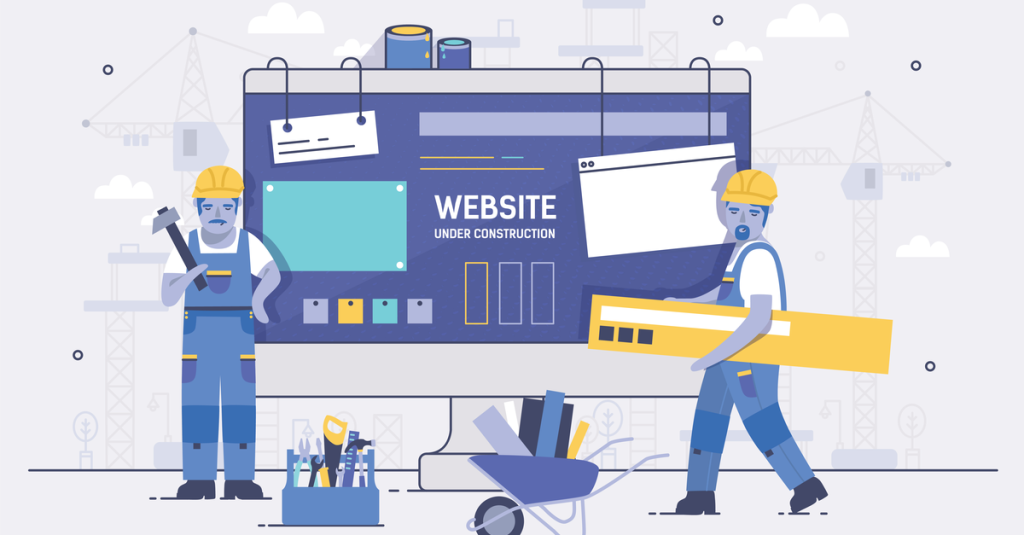 Many web hosting companies offer you the opportunity to have a website builder if you choose their services. A web hosting provider, along with a website builder, is a great option if you don't want to spend thousands on hiring developers to make your website look professional. Also, it won't matter if you don't have developed skills yourself. By using a website builder, you'll be able to create the website of your dreams all by yourself.
Most website builders are very easy to use and are applicable for beginners by using drag-and-drop functions, as well as some cool themes and templates. However, bear in mind not to mix a website builder with web hosting. It's better to go for a web host that has a website builder as an option than to choose a web builder that isn't a web host and won't provide you with the essential features. For instance, website builders such as Wix.com aren't traditional web hosts.
To be true, most of the website builders come with limited features and options you can't cross the limits. So if you don't want to use their website builder, you can have a look at JD Builder – a powerful Joomla page builder which allows you to create any imaginable layout with just drag and drop the elements. Alternatively, if you are looking to create an eCommerce website, you should definitely try using an online store builder by Zyro.
Bandwidth
The bandwidth that the web hosting company offers you can be an indicator of the host's network, system and connections. If your website has very little traffic, then you don't have to be concerned whether the hosting company will offer you a high bandwidth or not. Unless you are planning for your website to go global, handle traffic spikes or scale fast, then you won't need an unlimited bandwidth package.
Storage
Every web host will offer you at least 1 GB of space because it's essential for your website to be functional. If your website is part of the entertainment industry wherein you have to include videos or photos, then you'll need a web host that offers you unlimited storage space. However, even though some web hosts claim to offer unlimited storage space, there are some restrictions and limitations. For instance, once you get to a certain average storage usage, you will be notified that you've reached a limit.
Scalability
In the online world, you may never know when your website will experience a certain growth. That's the reason why choosing a web host that offers you the chance and opportunity for scalability is crucial. If you choose a cheap web host that won't be able to meet your expectations for future growth, you are going to need to change your provider, which is something that you should avoid. The web hosting provider you choose should offer you a chance to upgrade anytime.
Tech Support
A quality web hosting company will offer you 24/7 tech support, including calls, live chat, emails, etc. Ongoing tech support is important because whenever your website experiences downtime, you can get the appropriate support and handle things faster. However, before choosing a web host for your website, make sure you know what a 99% uptime really means. If a web host guarantees you a 99% uptime, it means that you'll have 3.5 days of downtime a month. However, 99.999% uptime means only five minutes of downtime a month.
Monthly Hosting Plans
If a web host offers you the chance to choose between an annual and monthly hosting plan and enjoy the same features, then you should go for it. The opportunity to choose a monthly hosting plan is a great option for website owners who are on a tight budget but would like to enjoy the extra features of a quality web hosting provider.
If you are interested in a web hosting provider that offers you monthly hosting plans, check out the offers of Domain Name Sanity. You can choose one of the three plans they have: a starter plan for $2.95 a month, a business plan that's recommended for businesses, and a pro plan, which is the best value for your money offering you unlimited bandwidth, unlimited storage, a free SSL certificate, unlimited websites, unlimited domains and subdomains, email accounts, and email storage.
Backups
Backing up your website data is essential to protect yourself from malware, bots, and hackers. If at any point your website gets hacked, all of the info will be preserved if your web host provides regular backups for your data. However, all of this depends on the available space that your web host has on the server to do this. Quality web hosts will back up your website regularly and keep a copy for one week. Therefore, you can retrieve your data at any point within that time frame.
Now that you know all about web hosting and the most essential features that your web host should offer you, it's time to choose a web hosting company for your website. We wish you good luck!