You can build an eye-catching and feature-rich classified ads site, without writing a single line of code! For this purpose, you can use Joomla classifieds templates.
As you probably already know a classifieds site is a place where people can buy and sell products by specific categories and locations.
Launching a website purposed to promote and sell products and gives maximum exposure on the web is a popular way to earn money and drive a lot of traffic.
The most complicated task, requiring much work is to set up the website.
There are some classified listing tools available that will make this process much more comfortable to proceed.
One of them is the famous Joomla ads extension, DJ-Classifieds.
This component is flexible and powerful and offers a set of features designed to help you build a functional website!
What classifieds ads website are you able to create using DJ-Classifieds? The answer is every!
It can be:
Olx or eBay type of page
job board
auto classifieds
business directory
local classifieds portal like offerup.com
real estate classifieds
There is also a much easier way to launch a classified ads website. Use a Joomla template that includes a DJ-Classifieds already! Classified ads templates are responsive and mobile friendly.
Check the list of templates for Joomla that support our DJ-Classifieds component.
Create a successful classified website with Joomla templates
Monetize your business
There are many possible ways to monetize classified ads website. Thanks to built-in features for charging adverts and additional options you can earn money on the site.
DJ-Classifieds website administrator can set a charge for:
Adverts in selected categories
Ads durations (decide after how many days the ad will be paid).
Promotions – there are five types of promotions available: First, Bold, Border, Background, Special,
"Move to top" feature
extra images
extra characters in the description
With DJ-Classifieds, you can also place banners or AdSense ads in modules built into the component views, define and sell point packages by which users will pay for ads, allow users to pay for ad renew.
There is also a possibility to set up a points system and sell points packages that can be used for different purposes.
Useful features
The Joomla classifieds ads component offers a wide range of useful functions. Let's focus on them.
Categories
The site admin can create an unlimited number of categories. Categories can have pictures. The number of ads assigned to each category can be limited. Each category can have an individual price and restricted access for selected user groups.
Extended search module
The search filter gives you the flexibility to show results based on different criteria, including:
category
Keywords
location
postal order
Custom fields
ads with photos or videos only
Custom fields
Thanks to this feature, you can create parameters that will be taken into account when user will be searching for ads. You can assign custom fields to each category (for example, furniture or cars, etc.)
The following types of custom fields are available:
radio
checkbox
Date / calendar
selection list
text area
input field
Additional options:
The selection of custom fields to be displayed in the search appliance.
The unlimited number of custom fields assigned to a category.
Displaying custom fields in the adverts view in the category (in a blog or table layout)
Locations
In DJ-Classifieds, you can define your locations by entering any location structure or importing it from a file. All locations are displayed on the google map. There is no limit to the locations number!
Auctions
You can enable the option to sell items at auctions. The decision is up to the seller – he decided whether the advert is the auction or not. Each auction can include a minimum price at the beginning as well as the minimum / maximum price increase.
Ads durations
If you want to charge for the publication of an ad for a specified period, you have unlimited possibilities to set up available durations. It's editable by setting up some ad publication days, prices for various periods, and the price for renewing ad duration.
Additional features
DJ-Classifieds itself gives a huge possibility but there is a set of commercial applications that significantly extend the functionality of this extension.
Check the list of available apps for Joomla ads extension:
Subscription Plans App – create unlimited plans for users.
Search Alerts – a get more active users and keep them coming back.
AJAX App – let your users filter the search without site reloading.
Multi Categories App – lets your users add one advert to an unlimited number of additional categories.
Bad Words – filter the adverts with particular words of your choice.
Attachments App – If any user created an advert using any advertisement maker, it lets them add attachments to an advert.
Alta User Points App – provides a powerful user point, medals and ranking application for Joomla and allows to accumulate points for performing actions on the website.
Ghost Ads App – lets you keep the adverts even when they are already being deleted by the user.
Internal Messaging – let your users communicate without using emails.
Coupons App – allows to create an unlimited amount of coupons and share them.
Invoices App – allows generating invoices for payments made in DJ-Classifieds by its users.
Summary
As you can see, DJ-Classifieds gives a fantastic set of features allowing to launch a best-classified ads portal you can imagine. We've mentioned many features above, but there is much more. For example Simplified backup management, SEO options, Integrations (including Google-Maps), Multifunctional modules, Email Notifications. If we
We encourage you to explore the DJ-Classifieds demo site, where you can check and get to know all the features of this component.
About the Author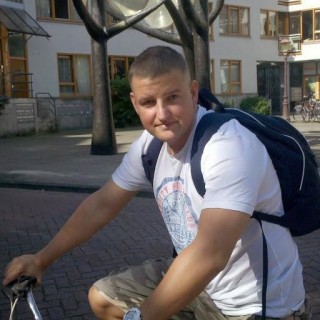 Błażej Krzymowski is an author of many articles focused on Joomla templates and the administrator of cmsgadget.com which showcases best themes in the web and presents the latest news from the world of cms. He writes thematic blog posts focused on extensions, plugins, and themes since 2011. He is also a great fan of WordPress themes and social media.