With the release of Astroid 2.4, Astroid is now compatible with Joomla 4. So today in this tutorial, we will learn how you can create a Joomla website on Joomla 4 using the Astroid framework.
As Joomla 4 is not stable yet so I will not suggest you do this in your live environment. So to test the compatibility of Astroid and Joomla 4, create a test environment and try on that.
I am assuming that you have installed the Joomla 4 already on your test environment. If you haven't installed yet, install Joomla 4. Here is a quick guide to installing Joomla 4.
Once installed successfully, let's move to the next step.
Design Joomla 4 Website With Astroid Framework
Download and Install Astroid Framework
Astroid is a free Joomla template framework so you can download it for free. If you haven't downloaded the Astroid, download right now.
You will have 4 files to download. But you just have to download the Astroid Framework + Template file.

Install the Astroid Framework
Once you have downloaded it on your local PC. Now you have to install it through the Joomla extension installer.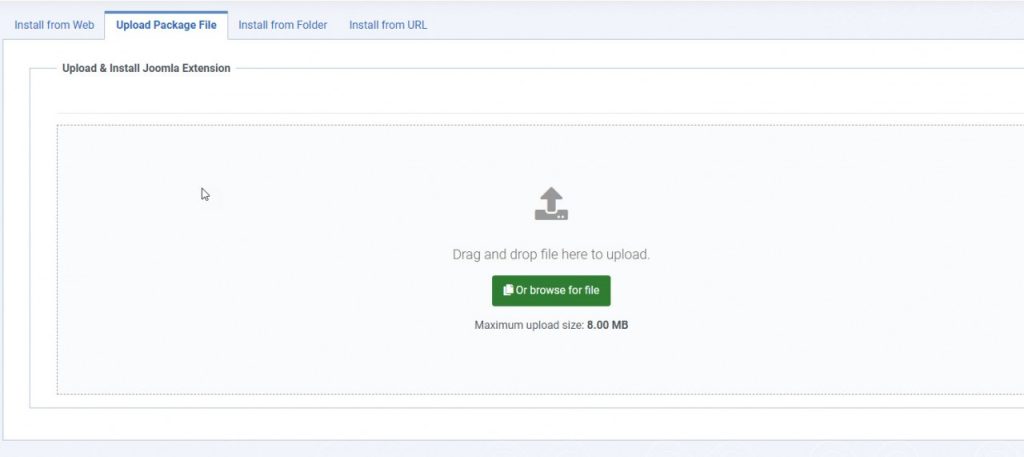 Simply upload the file and it will be installed automatically.
Now, if you check the website, it will not work properly. Because the original package is supposed to work on Joomla 3.9.X as the Joomla 4 is not in a stable state yet. So to make this package work with Joomla 4, you need to make a little tweak, and Astroid will work perfectly on Joomla 4.
Renaming the html Folder to Make Astroid Work on Joomla 4
We have included the two html folders in the Astroid Template One package. One is named as html and the other is html-j4. The html folder contains the overrides for Joomla 3 and html-j4 contains the overrides for Joomla 4.
As you are using Joomla 4 right now, you need to rename html-j4 to html. But before renaming the folder make sure you have deleted or renamed the old html folder.
Where to look for the html folder?
To find the html folder, navigate to ROOT/ templates/ astroid_template_one. Here you will see html and html-j4 folders.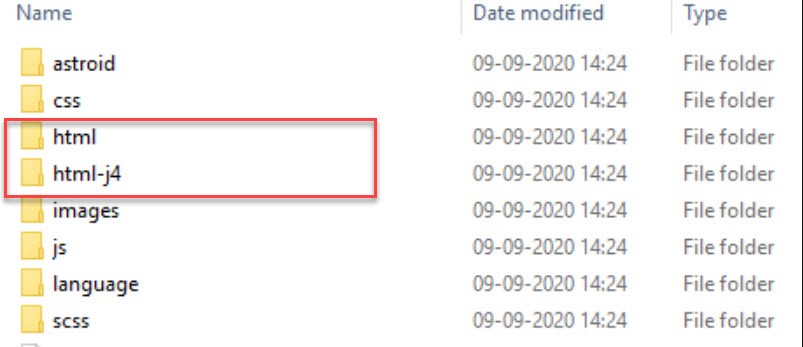 Simply rename the html folder or delete it and rename html-j4 folder to html.
Now, you are done and ready to work on your Joomla 4 setup with Astroid Framework.
Still, you face any issue, feel free to post us on our support forum. The technical team would love to help you.