If you are not aware of Astroid framework, let me tell you a little about it.
Astroid is a new generation Joomla template framework which allows you to develop highly responsive and dynamic websites or Joomla templates easily. It comes with drag and drop Layout builder and Mega menu builder. To know more about its feature, have a look at this article. In Astroid v2.0, we have introduced the Article types, Open graph settings, estimated read time and much more brand new features.
Today, we will be installing the quickstart package for astroid Framework in this tutorial.
Install Astroid Framework Quickstart Package
How to Install Astroid Quickstart Package?
If you haven't downloaded the latest copy of the Astroid, download it right now from here.
Once the download is complete, upload and extract the zip file in the directory you'd like to install the quickstart in, accessing your site through the browser you will see the Configuration screen.
Configuration Settings
Add appropriate info on this page, your site name, email address, username & password for accessing Joomla admin. Something like the below screen.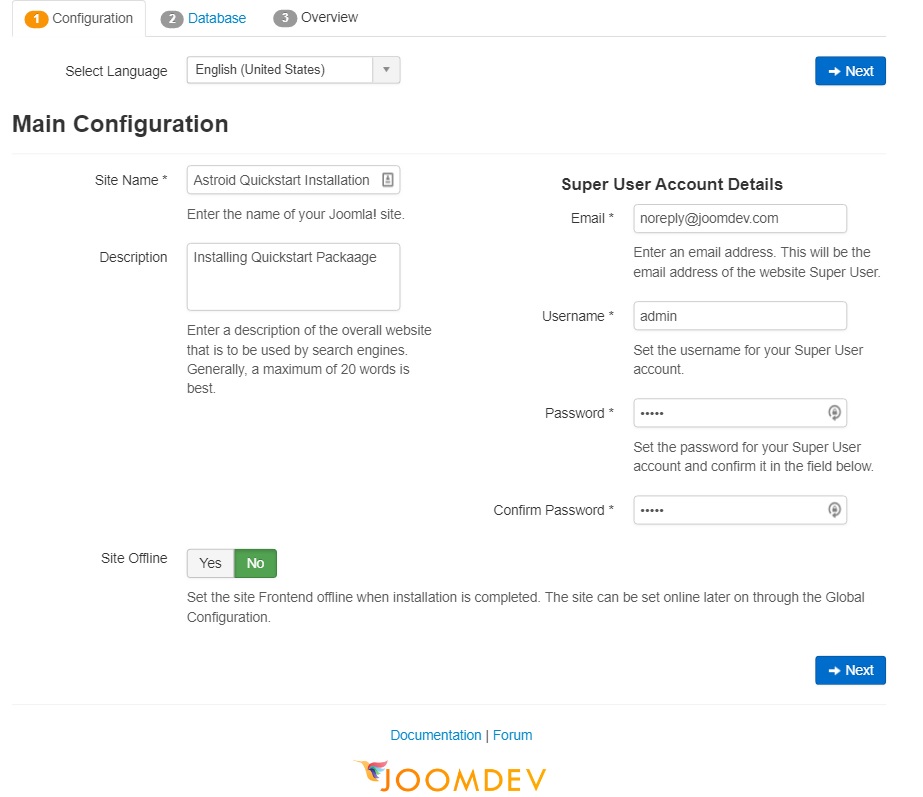 Once done, hit next.
Database Settings
On this page, you need to input the database information for your database server.
You need the following information:
Database Type: This is MySQLi in most cases.
Hostname: This is localhost in most cases.
Username: You'd need to set up a username to access your database
Password: You'd need to set up a password for your username.
Database Name: You'd to create a database that will be used for storing all content related to your Joomla site.
Table Prefix: You can safely leave this as it is as this is randomly generated on every install.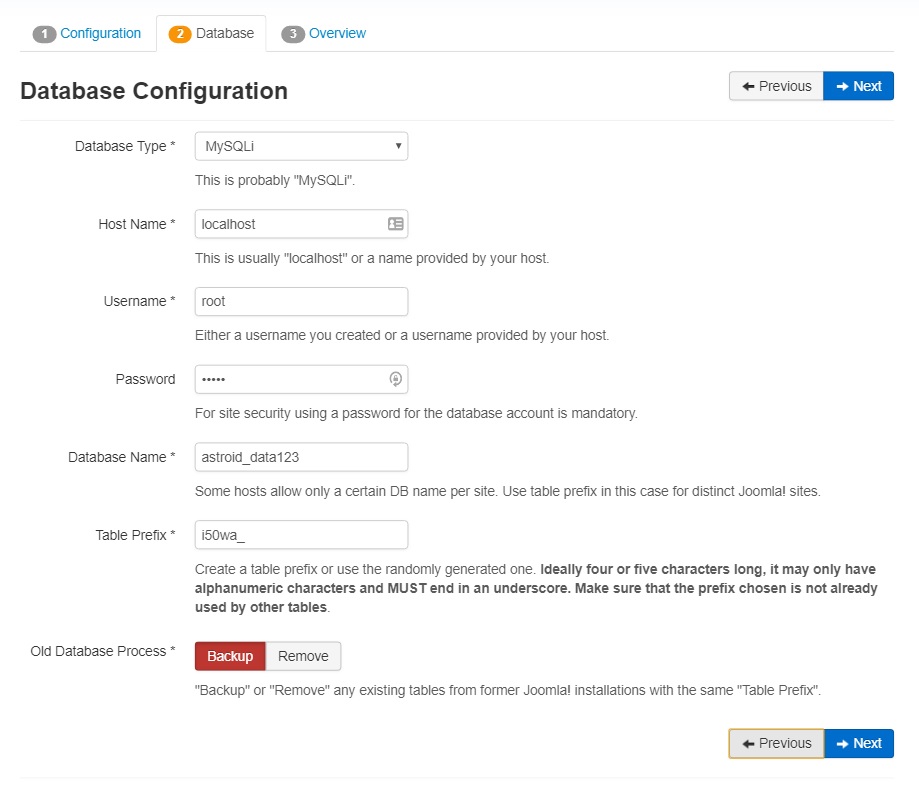 Once done, click next and you will see a screen similar to the one below.
Installation Overview
On this page, select the option, Astroid Framework Zero English(GB) Sample Data in order to install the sample data as per the astroid demo.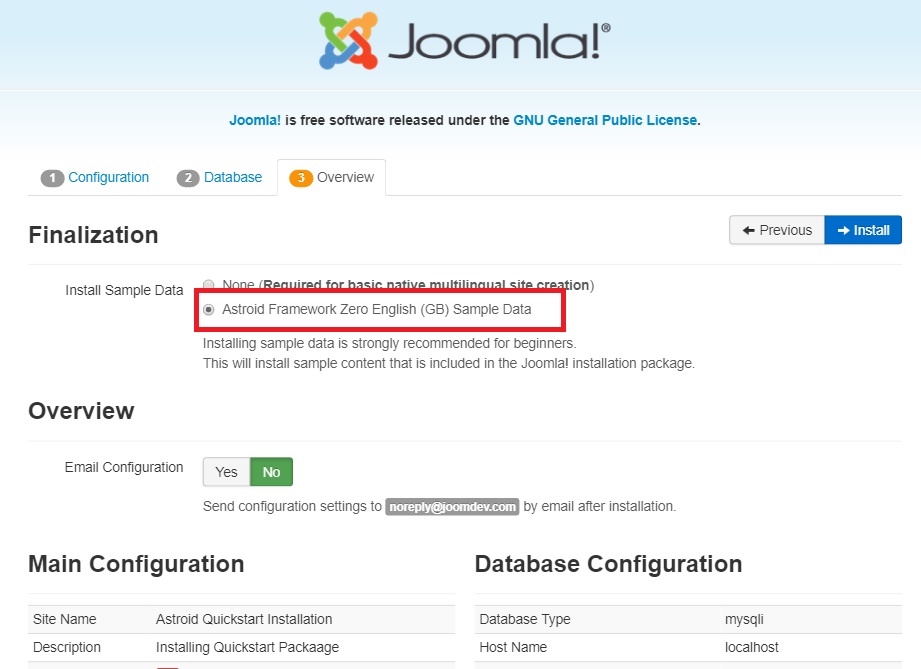 Click next and you should see the Joomla loading icon with progress back in the back for a few seconds up to a few minutes (the speed of install depends on your server resources unless you see an error message, everything is going fine.)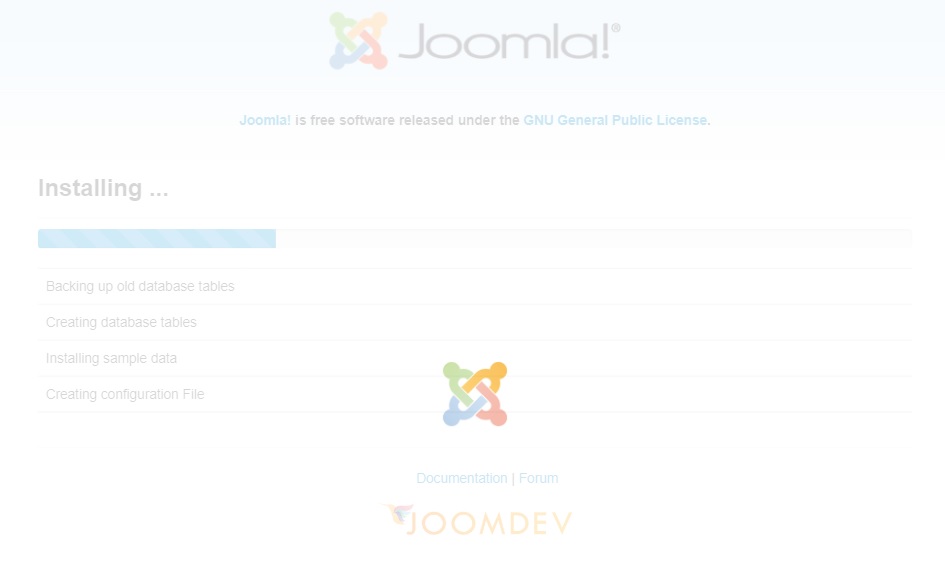 Once the installation is done, you should see a success screen as displayed below: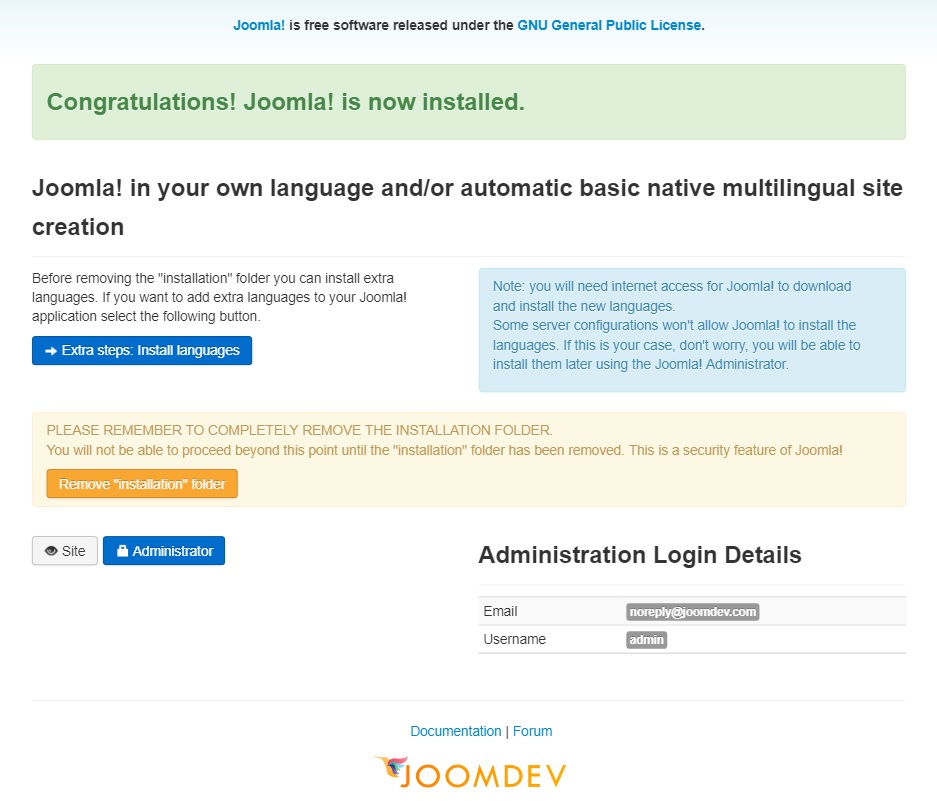 Your installation is now done, click Remove "installation" folder to safely delete the installation folder and access your Joomla site backend and frontend.
If all went well, Your frontend should look like this: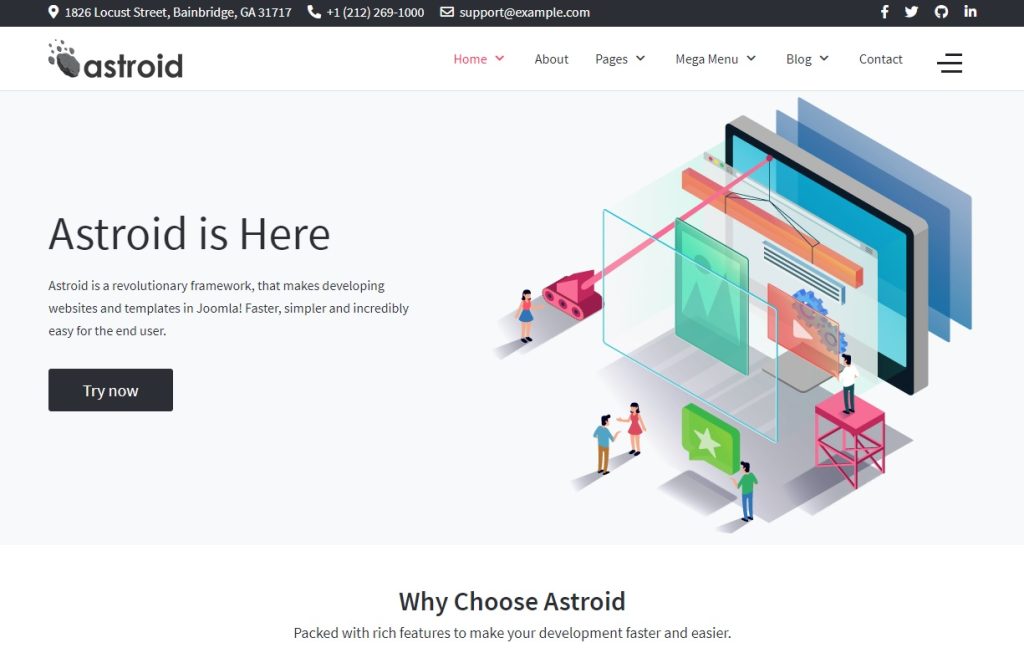 To customize the website, you can go ahead and login to your Joomla site backend and start making changes right away. The Astroid Backend will look like this.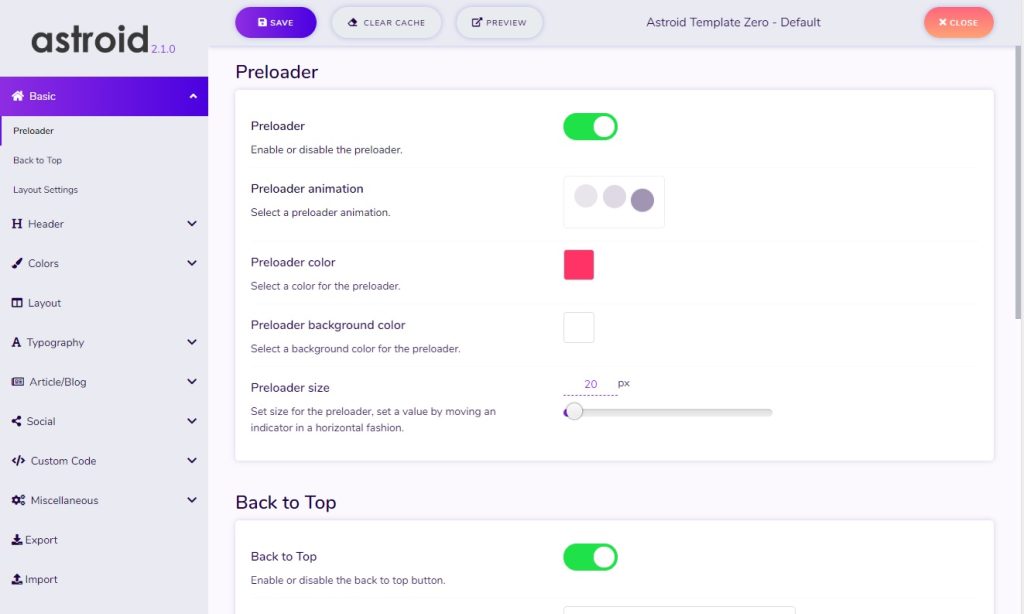 This is how you can install the Astroid Joomla template framework quickly on your local or online server.
Feel free to post on our support forum if you have any issue to install the Astroid Quickstart Package.