This is another tutorial for Joomla 4 Tutorials Series. If you haven't checked our article about How To Create Language Overrides in Joomla 4, must check it now.
Today we will discuss, how to switch editor in Joomla 4.
Editors in Joomla can be managed on your profile (account) level or on the Global Configuration site level.
Assuming, you are logged into Joomla backend control panel here are 2 ways you can switch editors:
How To Switch Editor in Joomla 4
Global Configuration:
Click the System menu on the left and then click Global Configuration.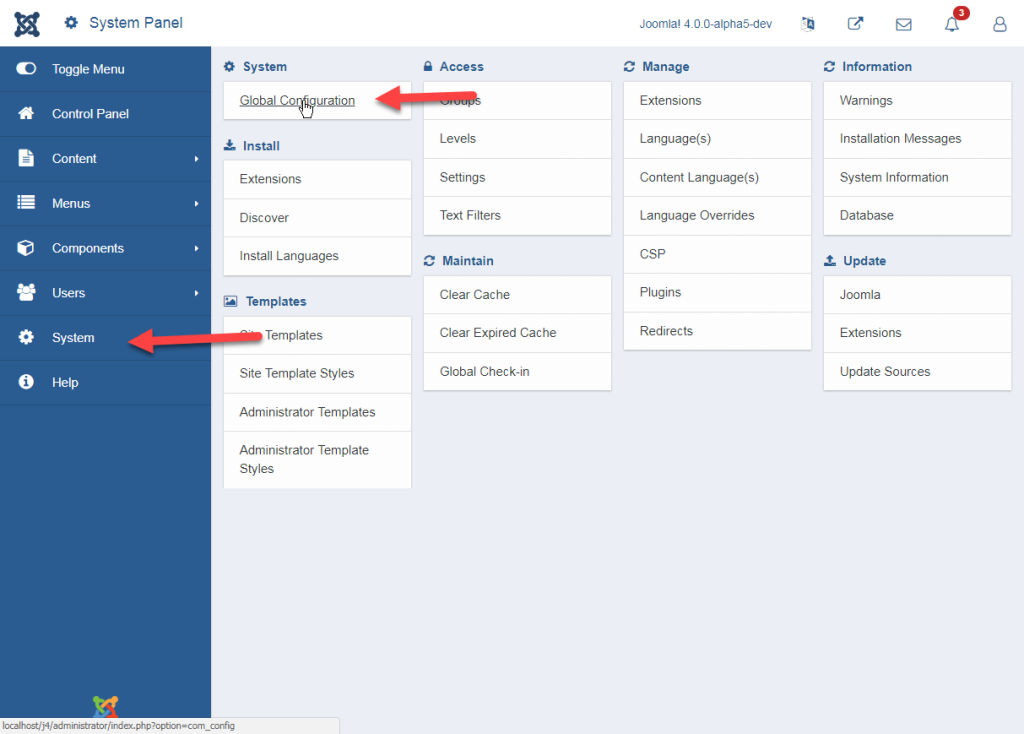 Right there on the very first screen, you can change the Default Editor to any other editor you have installed in your Joomla site.
Once done, Click the Save button and go back to your editing screen and you shall see the updated editor.
Change Editor for logged-in user
The second way to change the editor is by changing the user's profile settings (this would only change the editor for you (the current logged in user)).
Click the profile icon on the top right and click Edit Account.In the Basic Settings tab, you can change the editor.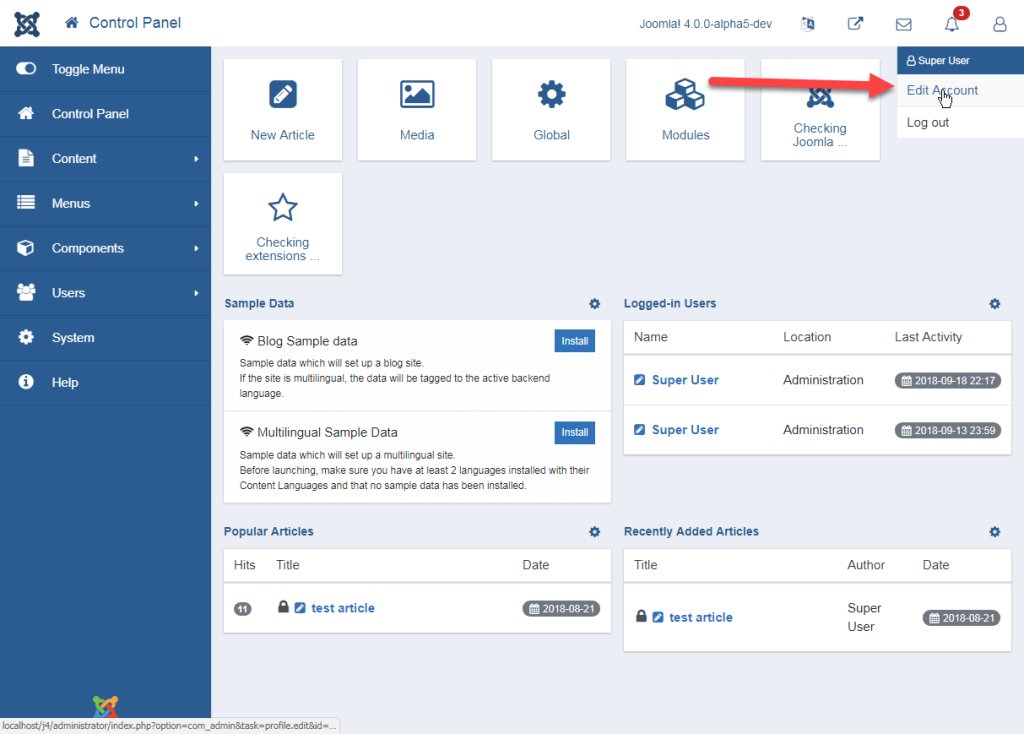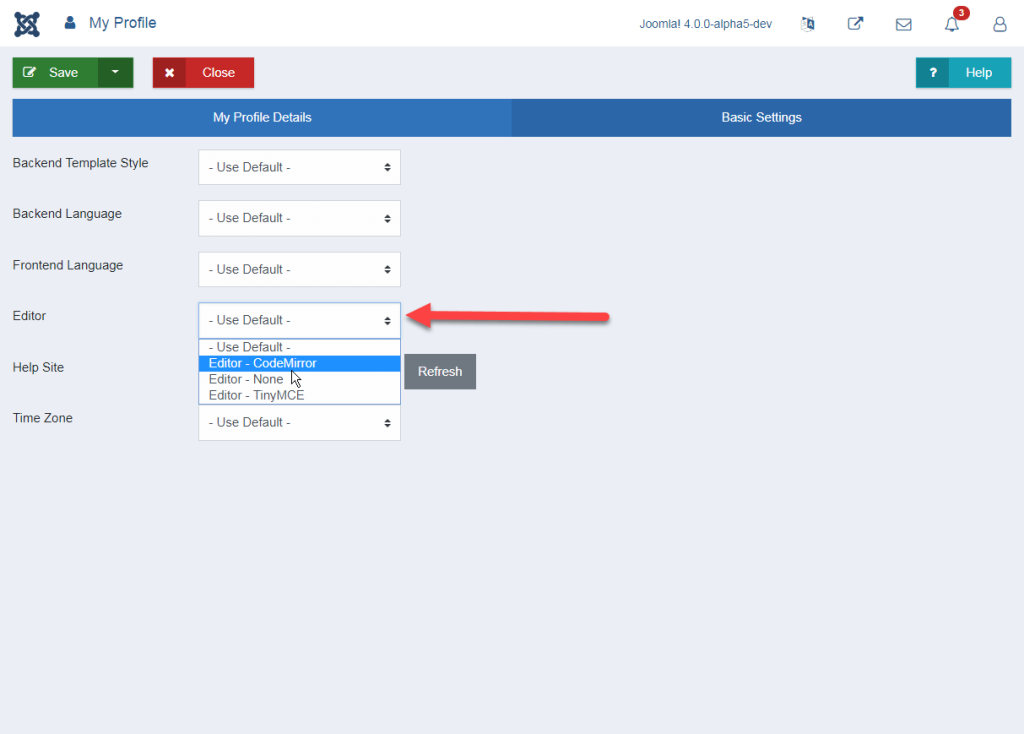 Developers Note: How do editors actually work in Joomla?
Editors in Joomla are plugins, Just like any other plugin, they can be removed/disabled and more editors can be installed/added as well?
To see your available editor plugins, go to the Plugin Manager.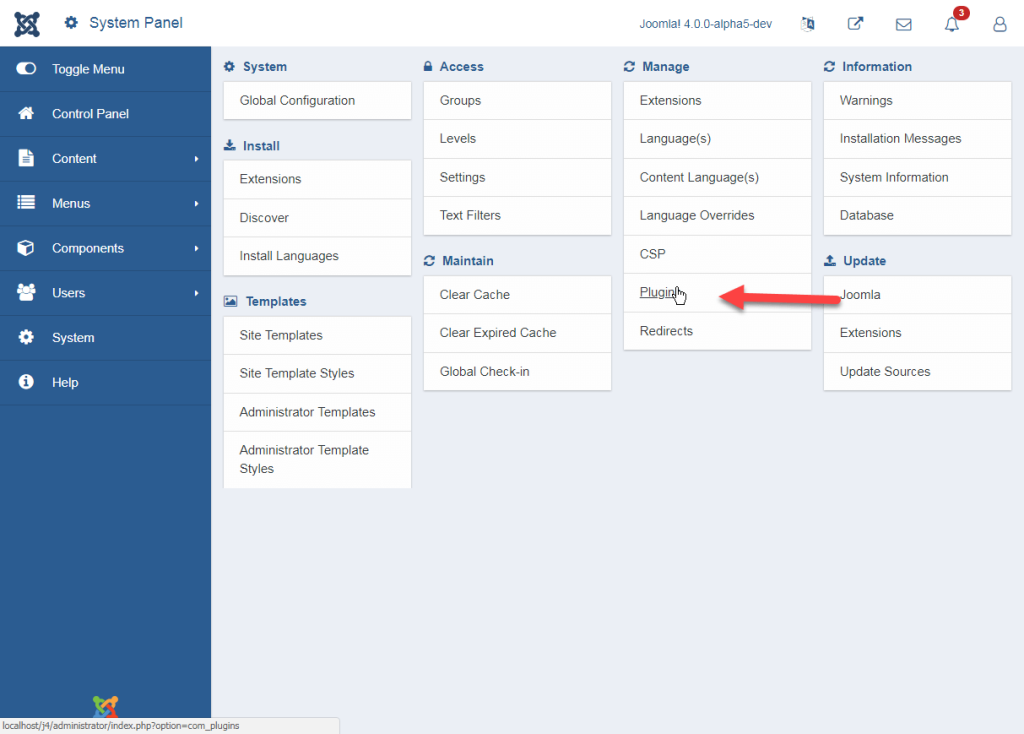 Sort By plugin type == editors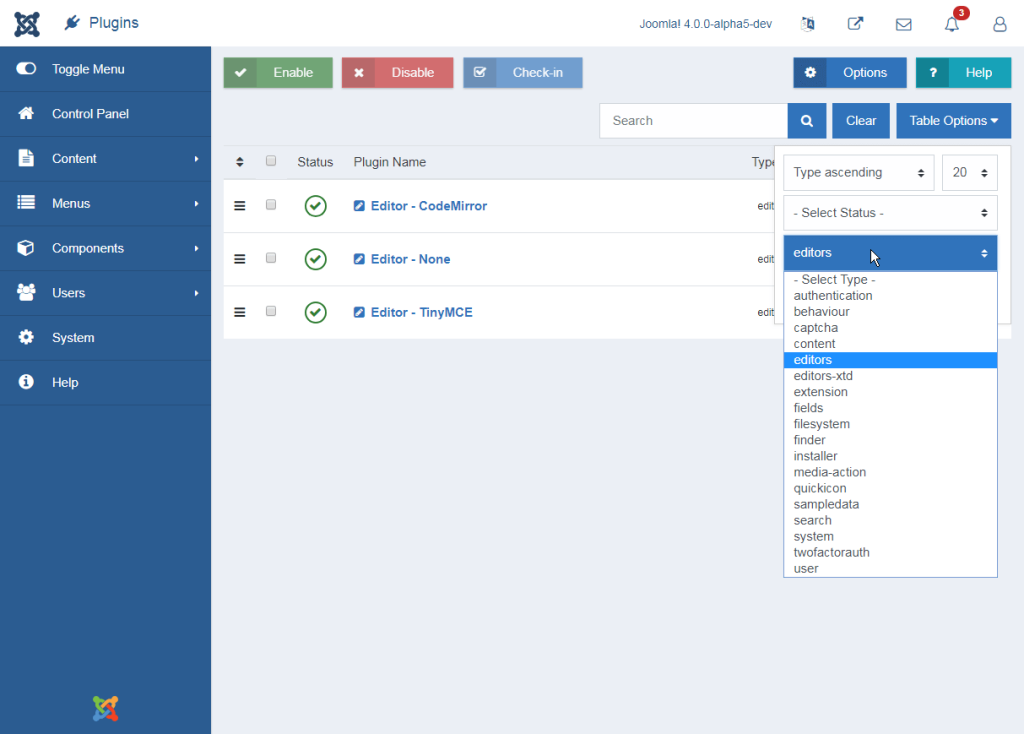 You can see the same 3 options here that we saw earlier in the Global Configuration or the user's settings.
Bonus: Preview of Joomla editors:
TinyMCE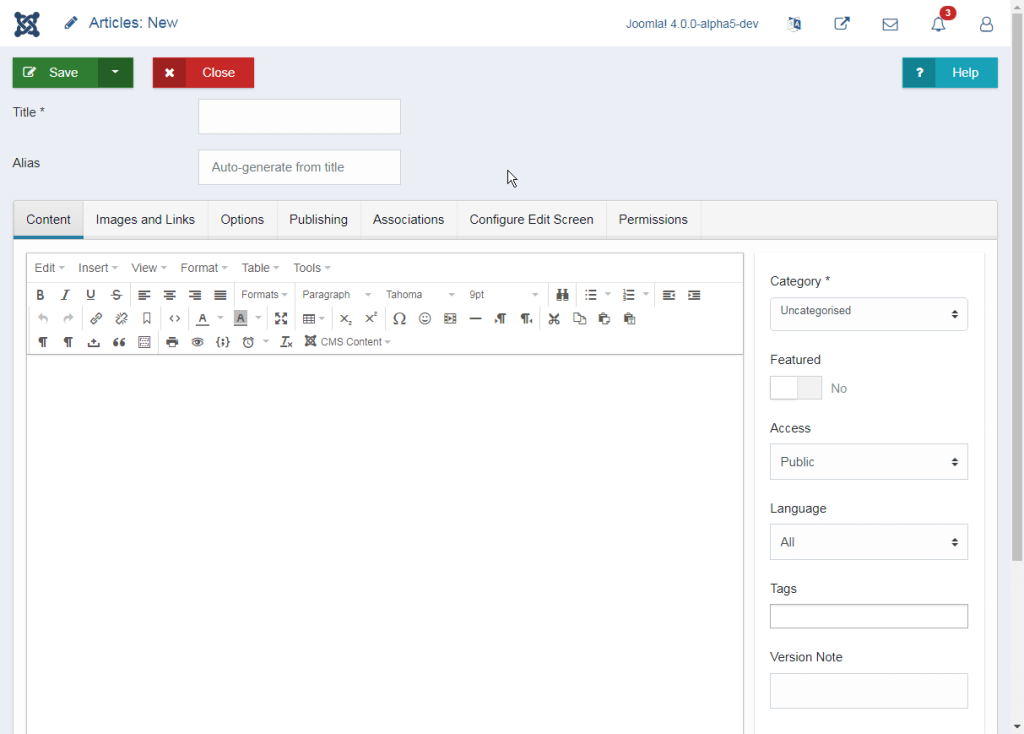 CodeMirror