Search engine optimization (SEO) is crucial for your online performance if you run a website or work in digital marketing. It involves improving your website's performance to appear higher on search engine results pages. As a result, you can draw more visitors and potential clients to your website the higher it ranks.
Web hosting is one issue that frequently goes unnoticed, even though it has the potential to impact your SEO significantly. Your web hosting company is crucial to the speed, security, and dependability of your website, all of which might affect your SEO.
So, let's get started!
What Is Web Hosting?
With web hosting, you may save the files and information for your website on a server connected to the internet. Then, when someone tries to access your website, their browser requests the server, which responds by sending the website's files back, which the browser then displays.
There are many various kinds of web hosting, including dedicated hosting, cloud hosting, shared hosting, and VPS hosting. Depending on the requirements and financial constraints of your website, each option offers pros and cons.
What Is SEO?
Search engine optimization (SEO) is the process of making changes to a website so that it appears higher on search engine result pages (SERPs) for pertinent keywords and phrases. SEO aims to raise a website's exposure and usability for search engine users, which brings in more visitors and possible consumers.
The technical and creative talents needed for effective SEO include keyword research, on-page optimization, content production, link building, and analytics.
It's a continuous process that demands endurance, tenacity, and a readiness to modify strategy in response to adjustments in user behavior and search engine algorithms.
What Effect Has Web Hosting on SEO?
Although it may not be the most well-known, hosting is a crucial element of SEO. Your hosting provider can assist or hinder the proper operation of your website, which is a must for Google to favor it. To pick a host that will be ideal for you in every way, it is crucial to learn more about the best web hosting services.
Here are some ways your host may impact your website's SEO.
Website Speed+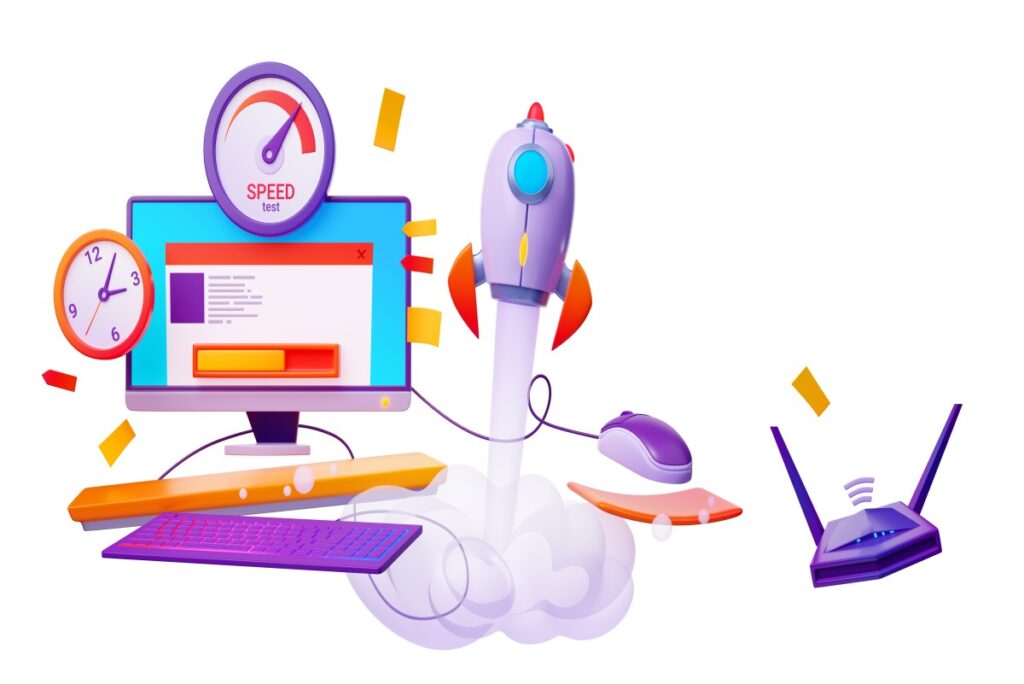 If the host you choose cannot accommodate the needs of your website, there is a good chance that it will make your website perform slower than it should. Even unavailability that adversely affects your traffic could occur.
One of the elements that Google takes into account when ranking websites is the bounce rate metric. This expression describes website users who quickly leave after accessing it. A slow website performance frequently causes this behavior.
If this happens frequently, your SEO rankings may suffer since Google will consider the page to be outdated or of lower quality.
Server Downtime
An unavailable website is one of your worst enemies online. You will miss out on potential sales during the website's outage. As a result, customers may opt not to use you again if they visit your website while it is down and think you are untrustworthy.
Server outages also impact SEO. For example, a search engine may briefly de-index you if it crawls your website while unavailable. Furthermore, websites that experience downtime receive fewer Google crawls, which is detrimental to SEO.
Although downtime on any website is possible, you should aim to minimize it. As a result, if you select a host that provides an uptime guarantee, server downtime will be uncommon.
Location
Consider the company's server locations when selecting a host.
Better site performance will be provided by servers that are close to the majority of your visitors, which is crucial for SEO. The data storage regulations you must follow may vary depending on your location. Due to the possibility of forced downtime, this is important for search engine optimization.
Security
Without a robust security system, your website could encounter detrimental issues, including hacker attacks, spam websites, and fake backlinks. These items can potentially lower your Google rankings and trigger a manual action.
For instance, an SSL security certificate—the industry-standard mechanism for protecting internet connections—is a must-have feature that web host providers must provide.
Uptime
The amount of time a website is available online is referred to as uptime. Due to two factors, it is crucial for SEO.
First, downtime lowers the likelihood that users will find your website and interact with the content. As a result, you risk losing potential clients and customers in this situation.
Second, search engines do not index unavailable or down websites. Consequently, SERPs cannot display or rank your website.
Fortunately, a reliable web host will increase the uptime of your website. Your content will be available around the clock with a web hosting service that provides high uptime, potentially increasing the number of visitors it may draw. Moreover, this enables indexing, searching, clicking, and ranking.
Customer Experience
One of the most crucial elements that Google takes into account when assessing a website is the user experience. Bounce rate, organic traffic, dwell time, and website usability are among the variables it tracks.
In order to rank websites, Google's algorithms take into account how simple it is for consumers to navigate a website. As a result, users with a positive experience will browse the website more frequently and stay longer.
The website becomes more interesting and aids users in finding what they are seeking, thanks to great UX design. This affects several user metrics that Google and Bing utilize. You'll see a rise in your search engine ranks as a result.
Therefore, concentrate on enhancing your user experience if you want to increase your organic search traffic.
How to Pick a Good Host for SEO?
Now that you know how hosting affects SEO, you can see why choosing the right server is a critically underrated SEO element. So, the question is, how can you pick a host that will improve your traffic, rankings, and conversion rates?
Take these things into consideration while you search for hosting.
Select a Content Management System
A key element determining whether a user has an enjoyable or unproductive experience when using a website is its content management system (CMS). It is essential if you constantly create material and use your website daily.
During your search, you can come across a lot of respectable web servers. To prevent your website from being locked out after an upgrade, install an open-source CMS.
Additionally, regularly update and back up your website to prevent losing access to its data and architecture.
Determine Your Site's Web Traffic
Select a web hosting service with high bandwidth if you want to rank higher in SERPs. Bandwidth describes how quickly a system gets and downloads information for a user in a second.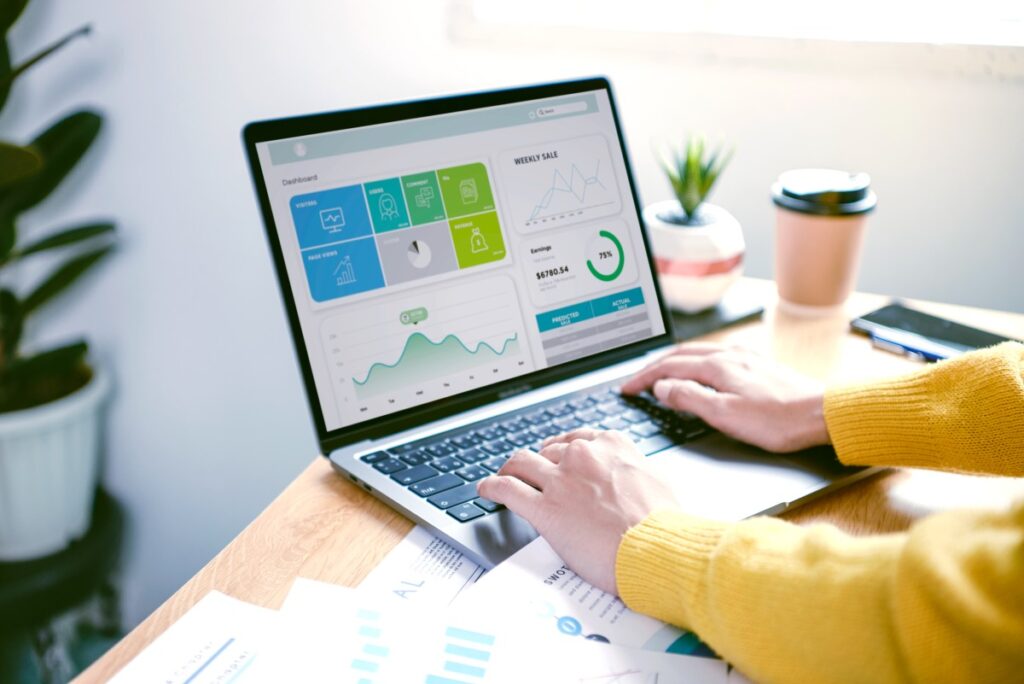 More bandwidth implies the capacity to manage more website traffic, whereas low bandwidth can only support a small number of visitors at once. Therefore, as the number of visits to your site rises, high bandwidth will guarantee improved speed, uptime, and user experience.
Web hosting companies often provide hosting packages depending on bandwidth and storage. Choose a hosting package in accordance with a reasonable estimate of the volume of traffic you anticipate seeing on your website.
Demand More Functional Capabilities and Scalability
A capable web host that supports SEO is flexible and expandable. As your firm develops over time, you may require scalable features. You may preserve a site's SEO friendliness while meeting the expectations of your business in various ways with a well-managed web hosting provider.
Higher functional web host service providers let you use the most remarkable SEO techniques effectively. After thorough research and consultation, you may make an informed choice, especially if you're unfamiliar with SEO strategies like keyword research and link development.
Without help, it is difficult and time-consuming to learn and use all of the most recent SEO best practices on your website.
Choose a Host that Offers Domain Registration Based on SEO
When planning and building a website, especially for e-commerce firms, a domain name is essential. Typically, it describes the website's purpose and assigns ownership rights.
You may more effectively convey the essence of your company with a major keyword if your domain name is search engine optimized.
Consider utilizing more popular and extensively utilized extensions, such as.com, .org, and.net, to increase web traffic. Your website can look more legitimate by using well-known add-ons.
Additionally, customers pay greater attention to common extensions than others. Further, you can cut costs by selecting a web host that provides SEO-friendly domain registration.
Consider the Cost and What You Get
Although it is a consideration, the cost of your hosting plan has no impact on your SEO. So, will you choose the least expensive choice and invest in another SEO technique, or is it worthwhile to pay a little more for a service that will help you climb the Google results page?
Many of the most well-liked shared hosting plans feature incredibly low startup charges. However, before the low price tempts you, be sure you understand what you are getting for your money.
Conclusion
Web hosting can affect SEO in several ways, including website speed, uptime, security, and location. The bottom line is your website will rank higher on SERPs if you invest in a reputable web hosting service provider. In the long term, this will help you build a reliable brand in the online market and give clients a hassle-free and enjoyable user experience. Yet, as explained, making your website search engine friendly requires careful consideration when choosing a web host.