We are happy to introduce our latest Joomla! Template JD Magazine. JD Magazine is an advanced newspaper and magazine style Joomla! theme which enables publishers/bloggers to represent their content in an attractive way and increase their readership on their blog.
JD Magazine is packed with a powerful admin panel and drag & drop page builder which allows you to edit or customize your website or post layout in a better way according to the nature of your audience.
This Joomla! Magazine template is compatible with EasyBlog and Joomla Articles. So if you are an EasyBlog user, you can use this template along with a drag and drop page builder. Or if you don't want to use any 3rd party Joomla! Extension, you can simply build your Joomla! Magazine or newspaper style website with Joomla Article. Don't worry, we have also integrated the page builder with Joomla! Articles as well.
Let review its features and functionalities.
Joomla Magazine Template With EasyBlog & Joomla Articles
Compatible with Joomla! Articles & EasyBlog
EasyBlog is a most advanced Blogging Joomla extension which has a lot of inbuilt ready to use features like push notifications, content blocks, team blogging, geolocation, password protection, auto postings, sleek composer, amp support and much more. So if you are an EasyBlog User, you can extend its functionality and look with the use of JD Magazine Joomla template.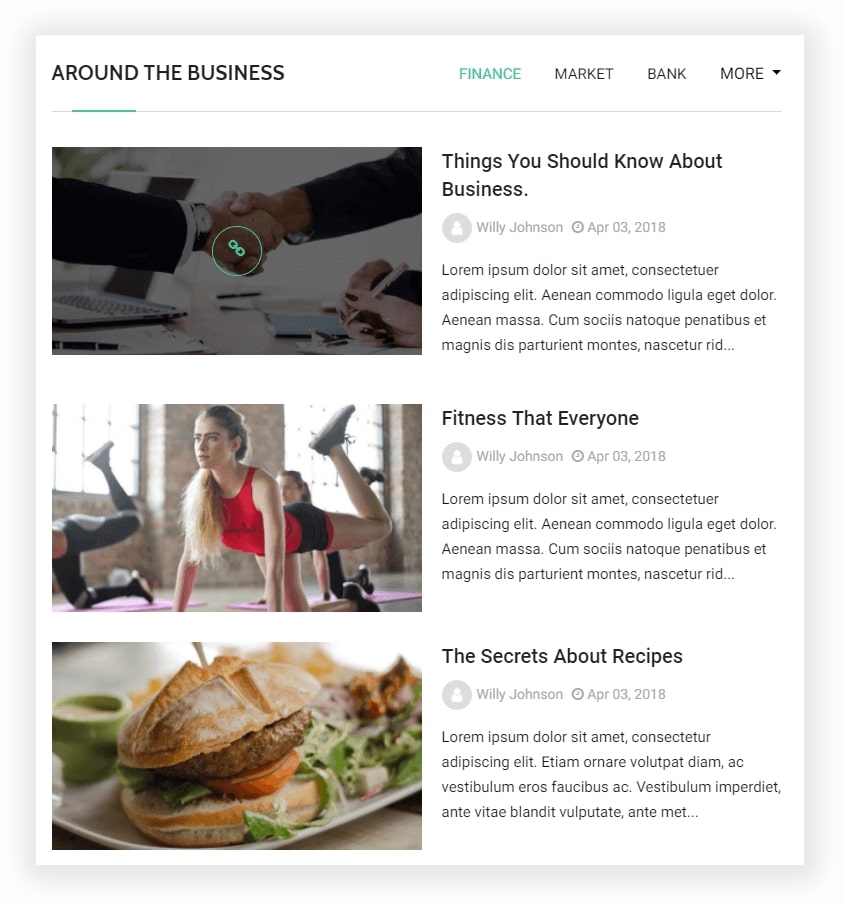 Along with EasyBlog, we have also developed this magazine theme with Joomla! Article because EasyBlog is a premium extension. If you don't want to invest in premium extension, you can simply use this responsive Joomla newspaper style theme with Joomla articles and builder a news or magazine website.
Ads and SEO Optimized

JD Magazine is fully SEO and Ads friendly. We have developed a special page builder addon to display ads which can give you better CTR and increase your revenue. It is coded in the way so your website can rank faster. The biggest advantage of the magazine theme is that you can insert Ad addon anywhere in on page so it will help you to AB test the ad units and choose the best place to insert ad units which can increase your revenue.
Fully Responsive Layout
In today's era, 90% of internet users using smartphones. They love to use the Internet or read on the smartphone instead of laptops. And when it comes to a blog or news websites, people mostly read stories from the mobile so it is much important to have a responsive website to increase the readership.
JD Magazine comes with a fully responsive layout so you don't need to worry about small screen readers. It will auto adjust according to the screen size. Most important, EasyBlog comes with AMP support, so it will be best to use this template with EasyBlog.
Design and Functionality
The most important part of a website is its design and functionality. The appealing look and feel can attract more reader. Attracting readers to a blog is easy but to convert them into regular readers is not an easy task. You need to write/publish useful content so a reader can come back again. But if the content is the king, the User Experience is queen.

JD Magazine comes with different styles and attractive design which can give a better user experience to your readers.
Different Content Section Addon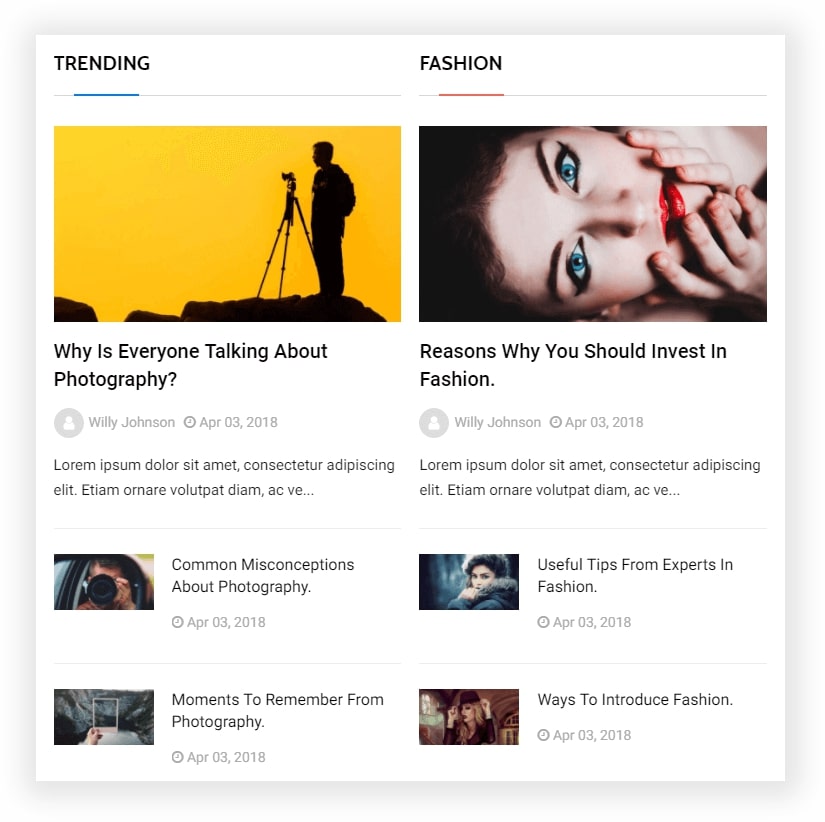 JD Magazine can be used for multipurpose blogs. We have developed lots of add-ons to create awesome pages. You configure more than one style on the single page with these content add-ons.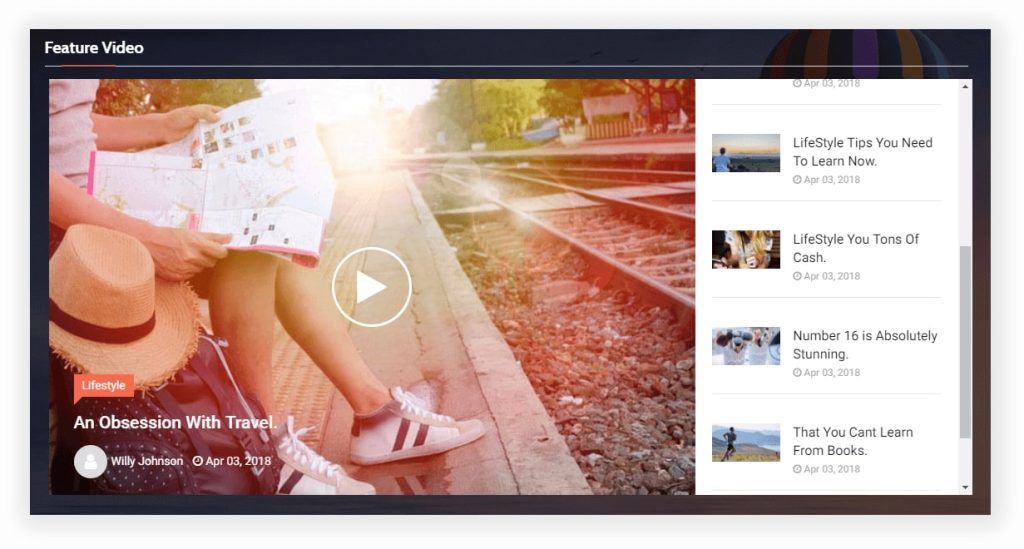 You can use Grid, Lists, carousel, tabs, and combination of other add-ons on a single page which enables you to display different posts according to their categories in different sections.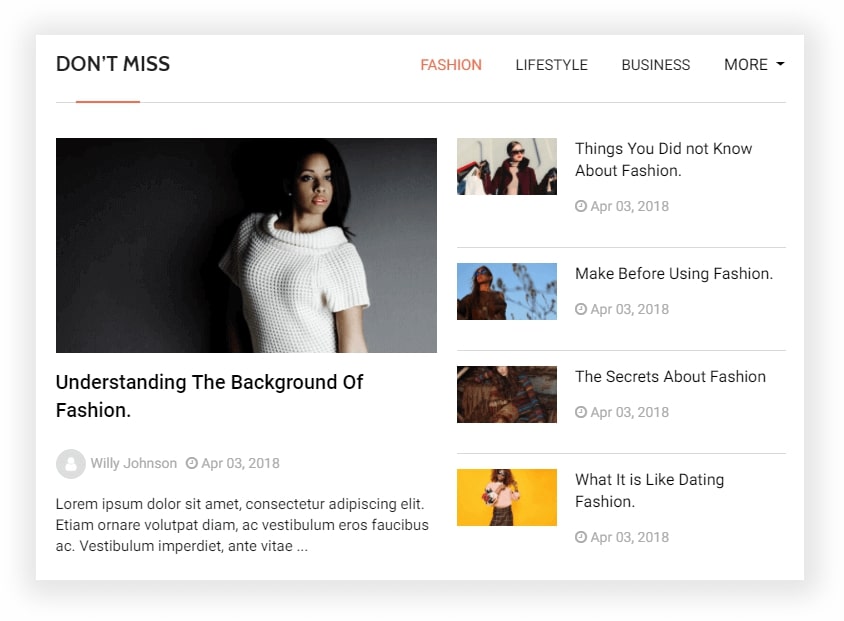 Cross Browser Compatible
Some people love to use Google Chrome, some love to use Mozilla FireFox and some Safari. So it is important to have a cross-browser compatible website.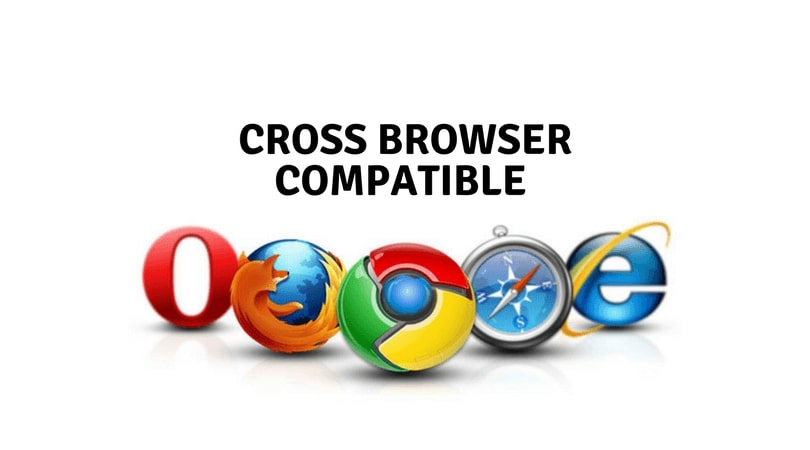 JD Magazine is fully compatible with all major known browsers so your reader will have a better user experience doesn't matter what they are using, Mozilla, Safari or edge. They will have an amazing user experience.
Built with Cutting Edge Technology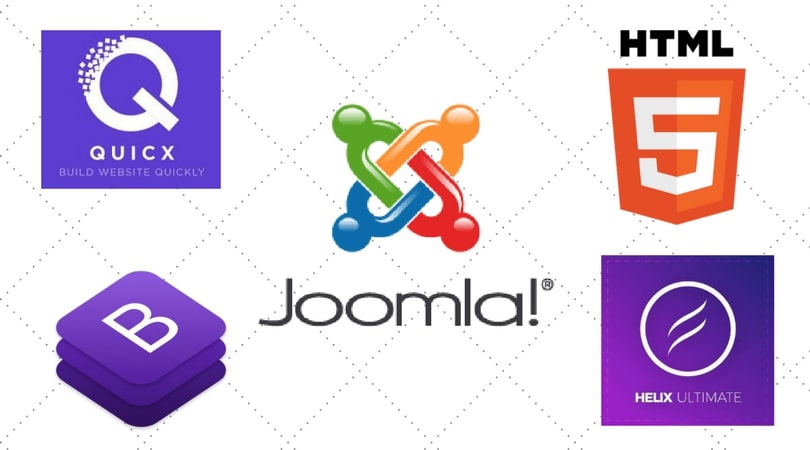 In the era of technology, there are lots of improvements are happening day by day. We have the ability to adopt these latest technologies and we used those in our template. This magazine style template is developed with cutting edge technologies like Joomla 3.8.6, Helix Ultimate framework, Quix Page Builder, Bootstrap 4 (Stable), CSS3, SASS, and HTML5.
News Presentation Ticker

News Ticker is a most important variant that almost every news website needs to have. You can attract users by displaying Trending news or breaking news. It allows you to auto scroll clickable post titles horizontal.
Appearance and Styles
JD Magazine comes with attractive and appealing homepage layout, category page layouts and other predefined page layouts. You can customize them as per your requirements.

Also, it comes with 4 predefined colors presets so it makes it easy to choose you the best suitable color combination for your news website.
Additionally, you can also set your preset colors according to you just from a single place.
Mega Menu & Off Canvas Menu
Mega Menu and Off-Canvas menu increase its beauty and extending its functionality.