When it comes to Free Joomla template, people think that developers are offering Upsells to use all the features of Free Joomla template. But when it comes to JoomDev, you are getting premium quality Joomla template for free with quickstart package.
Last time, we have released JD Austin – A free Joomla template for multipurpose websites and got a huge response from the community.
So, we decided to develop another Free template for Joomla and comes with another Free business Joomla template – JD Seattle.
Introducing JD Seattle – Free Business Joomla Template
JD Seattle is a FREE multipurpose business Joomla template powered with powerful Astroid Framework and Bootstrap 4 framework. So if you are planning to develop a business, agency, travel or any portfolio website and running on a tight budget, JD Seattle is a perfect Joomla template for your business website.
JD Seattle is a fully mobile friendly yet browser compatible Joomla! template so you don't need to worry about website responsiveness and compatibility. It is not only compatible with browsers but also compatible with most of the third party extensions.
Key Features
Fully Responsive Layout
Cross browser compatible (Only with intelligent browsers)
Powered with Astroid Joomla template framework
Drag and Drop mega menu builder
Drag and drop layout builder
RGB Color support
Clean and lightweight
Built on Bootstrap 4 Grid
Fully customized blog layout
Support FontAwesome 5 and lineicons icon library
Elegant and modern template layout.
What Makes JD Seattle Unique Among Another Free Joomla Template
Drag and Drop Interface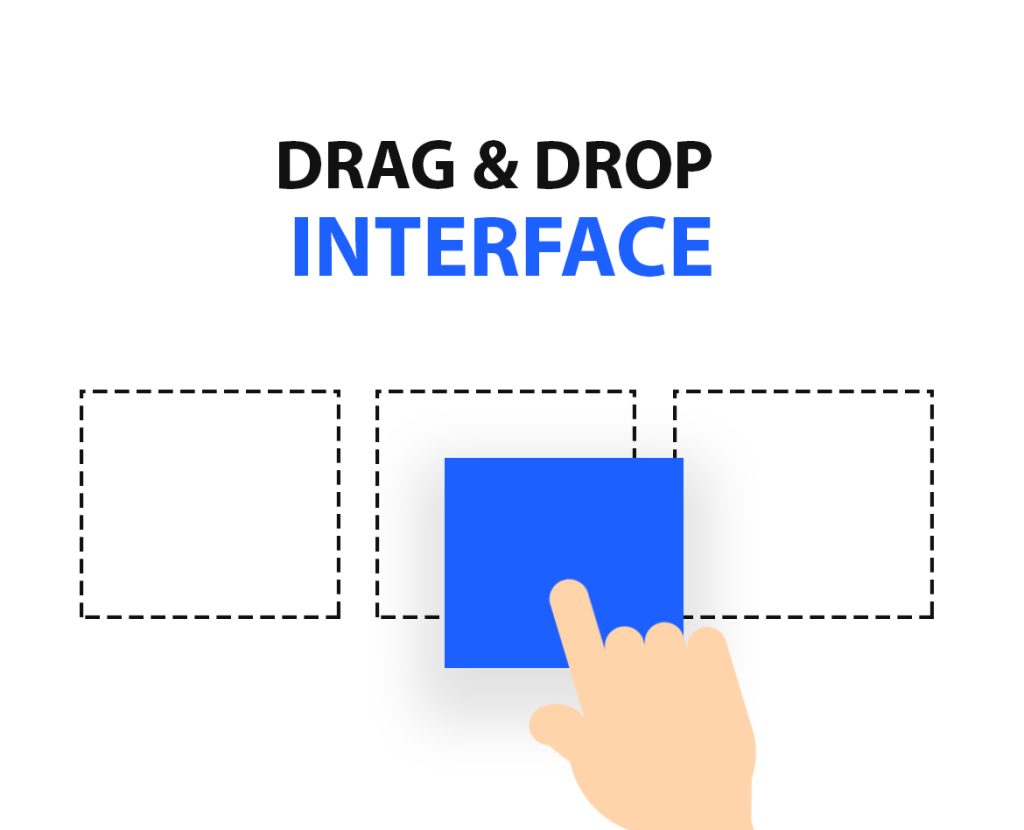 JD Seattle is built on powerful framework Astroid which makes it more flexible and provides a drag and drop interface for layout and mega menu. Now it is super easy to create the Mega menu in Seattle Joomla template for free.
Its layout builder allows you to create simple to complex and fully responsive website layout. So you even don't need to worry about its responsiveness and browser compatibility.
Fully Functional In-house Module
To make website development easier, we have developed our own Joomla modules which enables you to add elements like Pricing table, team showcase, skill counters etc easily.
JD Pricing Table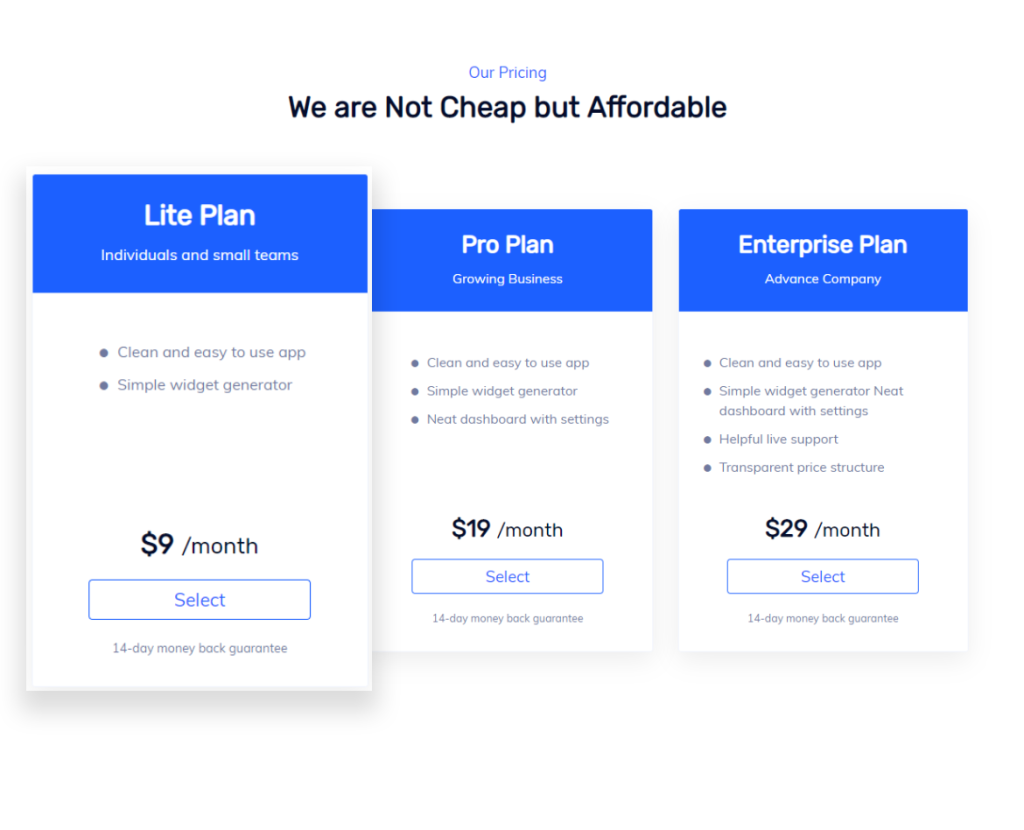 JD Pricing Table is a Free Joomla module developed by our in-house team. It comes with multiple views so you can choose any layout for your pricing table. For the moment, it have only one layout for JD Seattle template and in future, you can see multiple pricing table layouts.
You can just to put your plan and pricing and select the view and you are done with creating an attractive pricing table for your website.
JD Team Showcase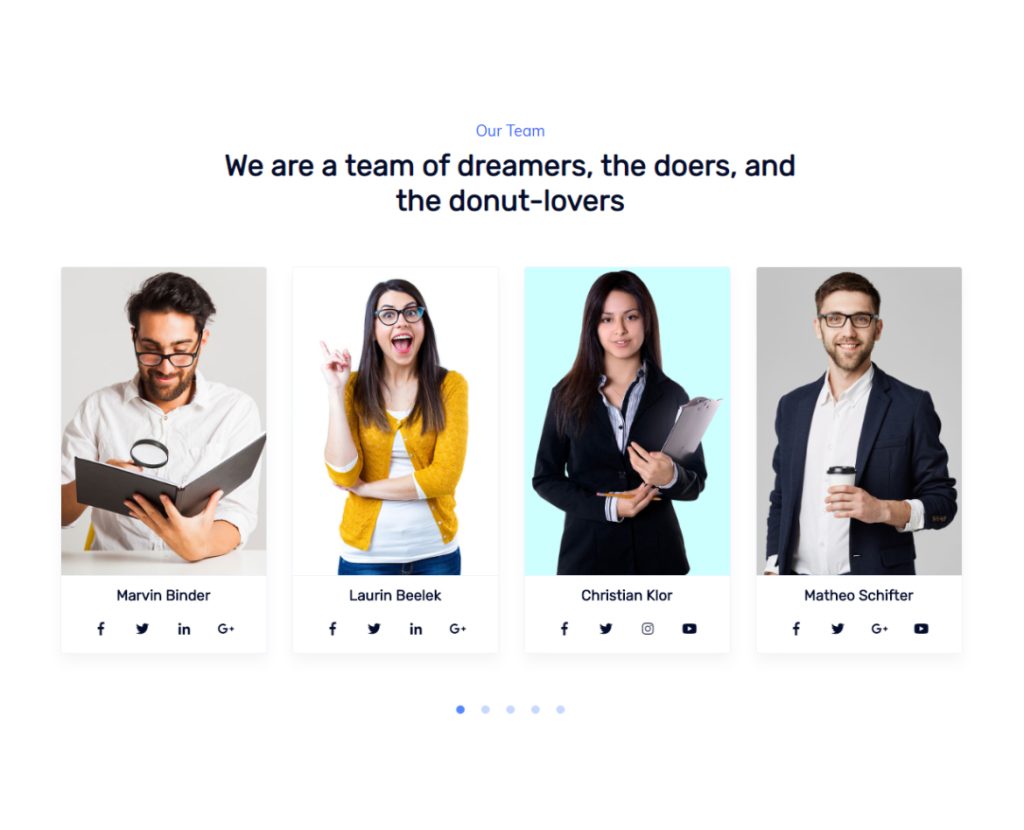 Teams are the most important part of a website and if you showcase your team on your website, it increases the trust of your clients on you as well as encourage your employees.
We have developed a special Free Joomla module for JD Seattle template to showcase your team. You just have to add team details and you are done with showcasing your team in an attractive layout.
JD Services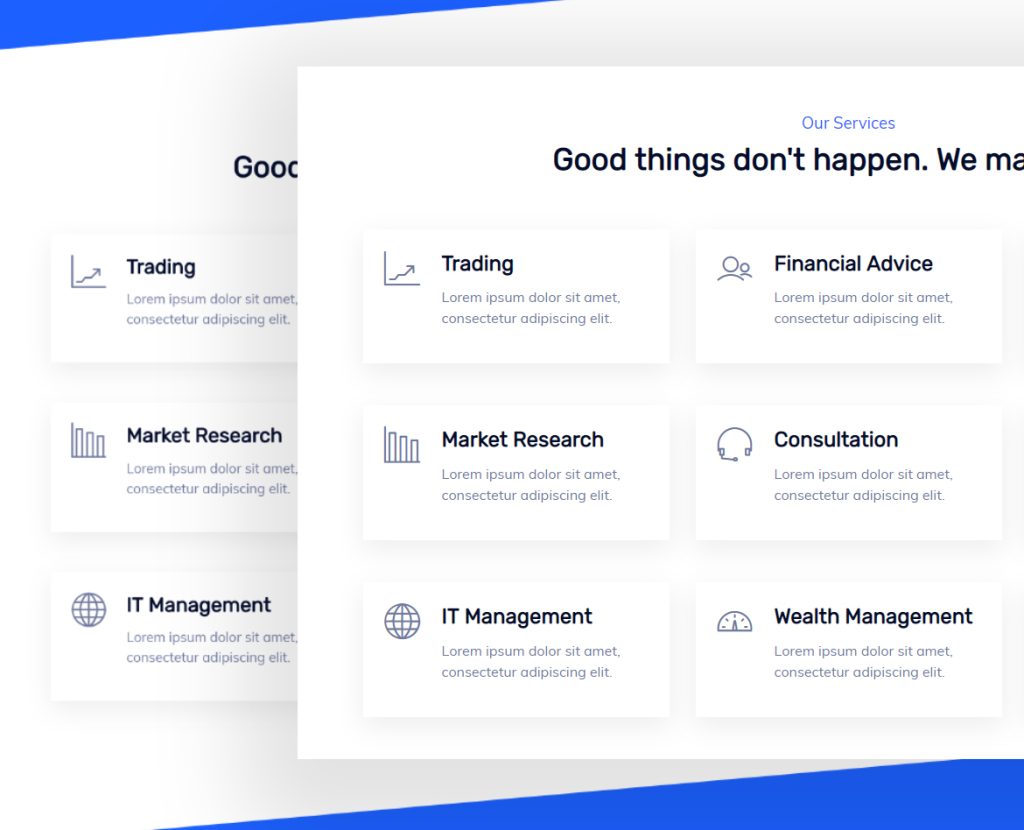 If you are developing a website, you have to display what you are offering to your clients. In short, you need to showcase your services to your audience.
To make it easy, we have developed another Free Joomla module JD Services instead of using custom HTML. Because we know not everyone loves to code.
With JD services, simply choose an image, add details and link to the details page and you are done. You don't even need to write a single line of code.
JD Skill Set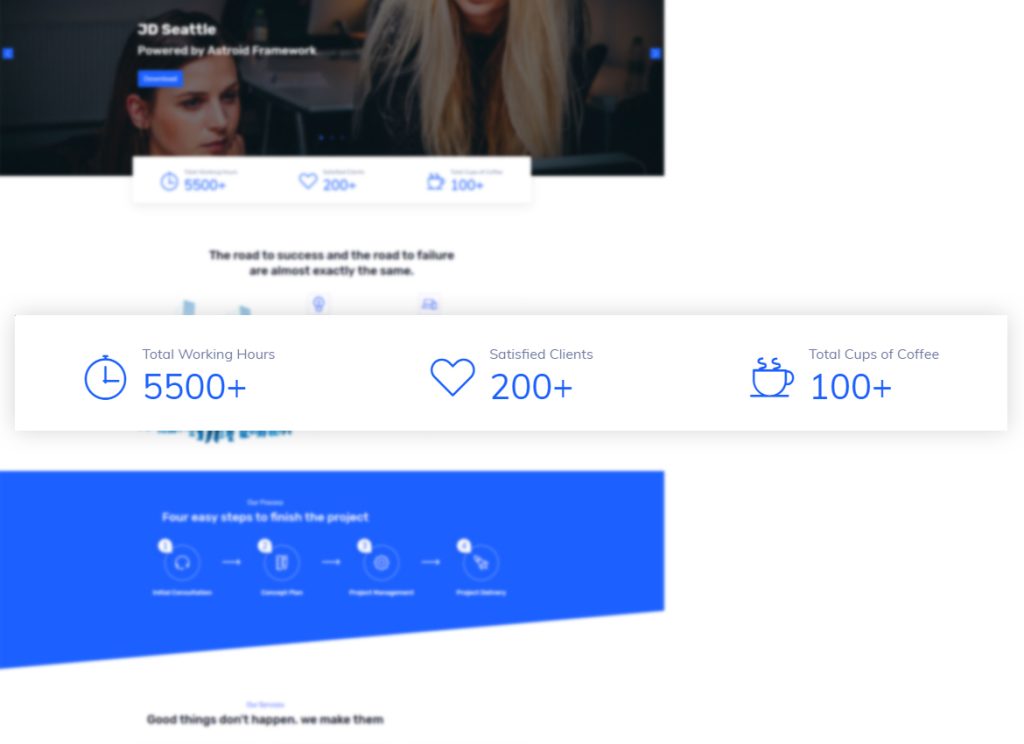 Showcasing Skill along with Skill counter is the latest trend among the web designer. And we have also added skill counter in this free Joomla theme.
With the help of JD Skill Set, it is easy to add and customize your skill counter. You just have to put the values and have to play with the simple options instead of writing any code.
JD Testimonial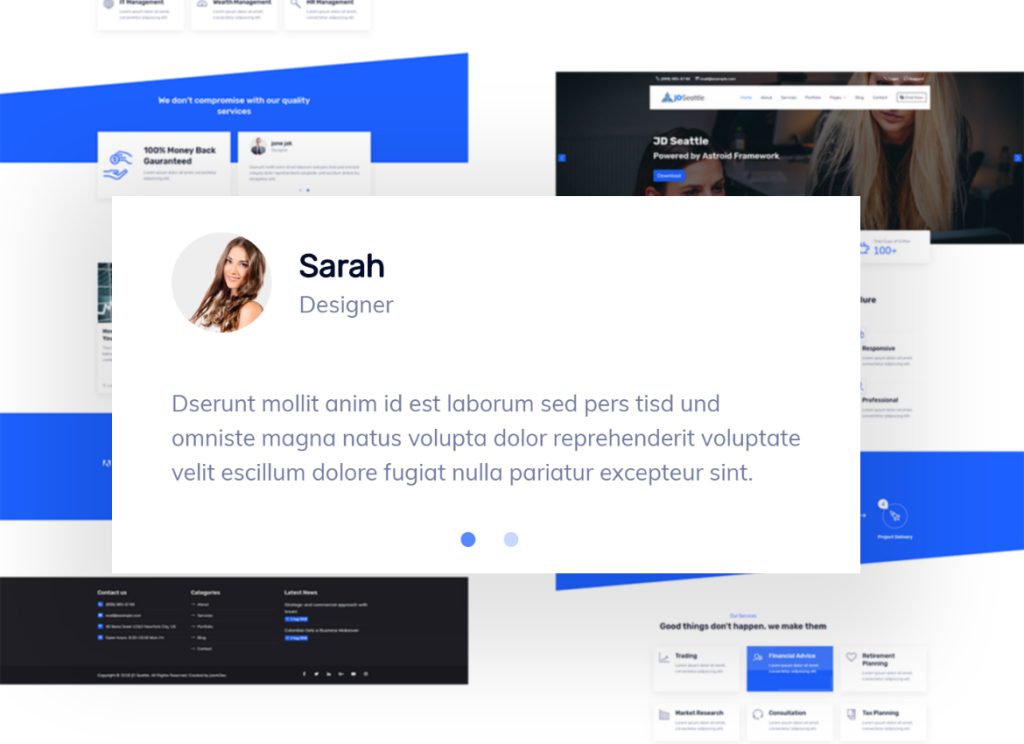 What does your client say about your work? If you are showing your client's word on your website, it can help you to attract more clients.
To add testimonial on your website, we have developed another Joomla module JD Testimonials. It enables you to add clients testimonials by just playing with Input and dropdown fields.
Multipurpose Layout
JD Seattle is a multipurpose Joomla template means you can use this template for any niche website. You can develop a website for a startup, for a business, for a marketing agency or any other business by just installing the quickstart package or template.
The biggest advantage is that is fully compatible with third party extension so if you want to extend its functionalities, you can use third-party extensions like K2, Kunena, Hikashop etc.
Customized Blog Layout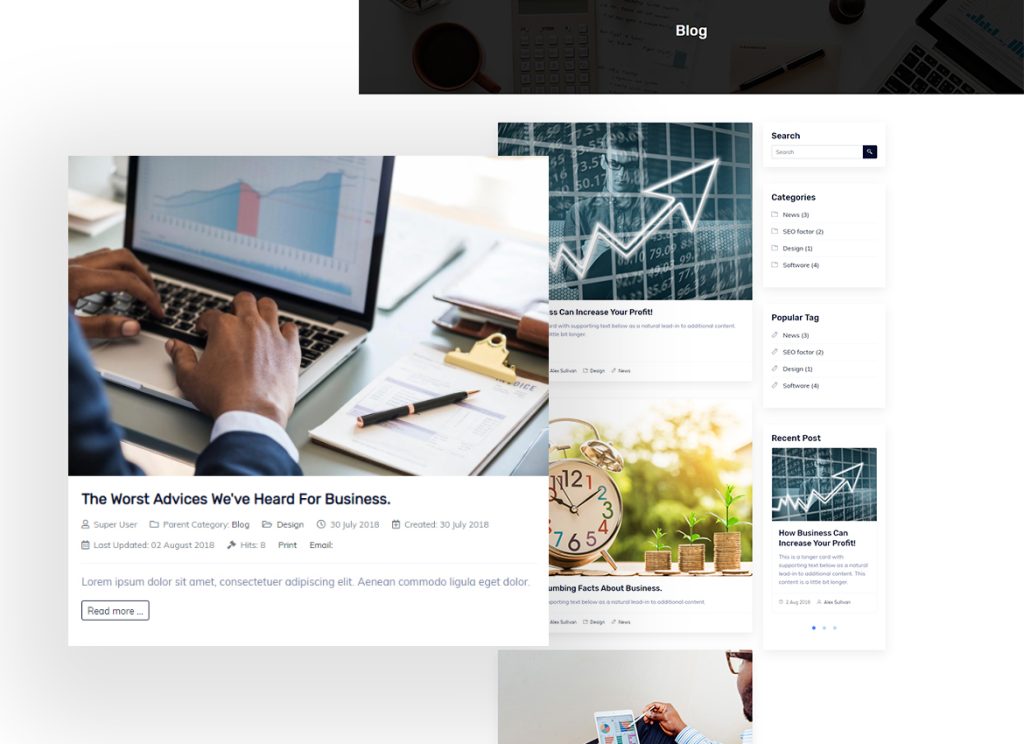 Simplicity is the new complexity! The simple design is often more difficult due to consumer desire for putting up all the things in the design and still keeping the project layout simple.
All this lead to more complexity and more things to consider.
While designing JD Seattle, designers had taken care of this all and that's the reason they have designed JD Seattle in such way that you have access to all the important stuff and still enjoy the simple, clean and engaging user interface.
Increase Your Subscribers with ACYMailing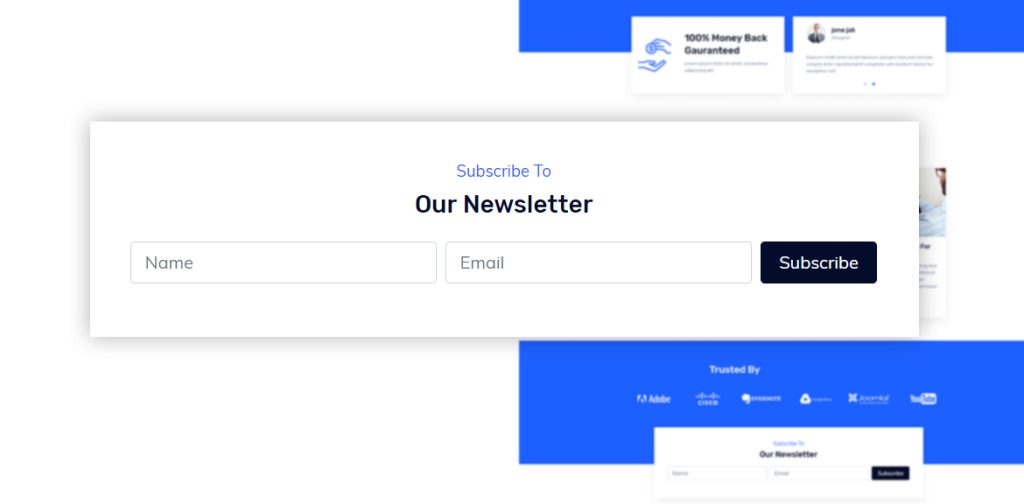 Subscribers are the biggest asset for an online business. You can't trust on Google or Facebook advertisement but if you build an email list, you can trust more on it.
To make it easy, we have integrated ACYMailing with JD Seattle template and added an attractive newsletter subscription box on the home page.
Multiple Header Layout
Having a powerful admin panel in a free template is very rare but not with this template. JD Seattle got a very powerful Admin Panel which allows you to have a full control over the website. There are various features likes preloader animation, back to top button, wide/boxed layout etc that are accessible and can be customized from the admin panel with one click.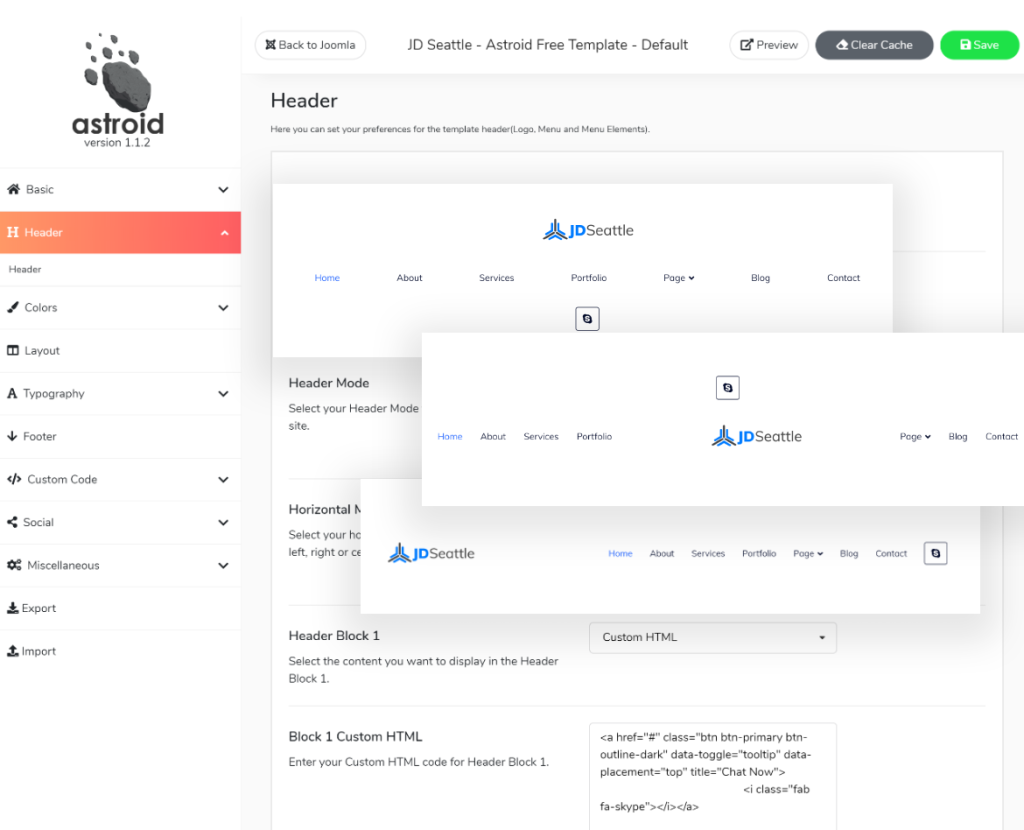 Multiple header variations are also included in the template to give the freedom to customize the header as the way you want. There are two modes -Horizontal Mode and Stacked Mode. Further, each of these Header Mode consists of 3 more sub header variations to provide more flexibility.