Owning a website is integral to any business's marketing strategy because it allows customers to learn about your business, reach out to you, and interact with you. That makes websites powerful—they're more than just online brochures or storefronts. Online pages are living, breathing entities that can help companies grow.
As a web development company, it's no surprise that developers are always looking for ways to improve their workflow and productivity rates. One way they do this is through digital asset management (DAM) system. In this feature, you can look closely at how DAM systems work and how web development companies can leverage them to make their lives easier. Continue reading to learn more.
What's A DAM System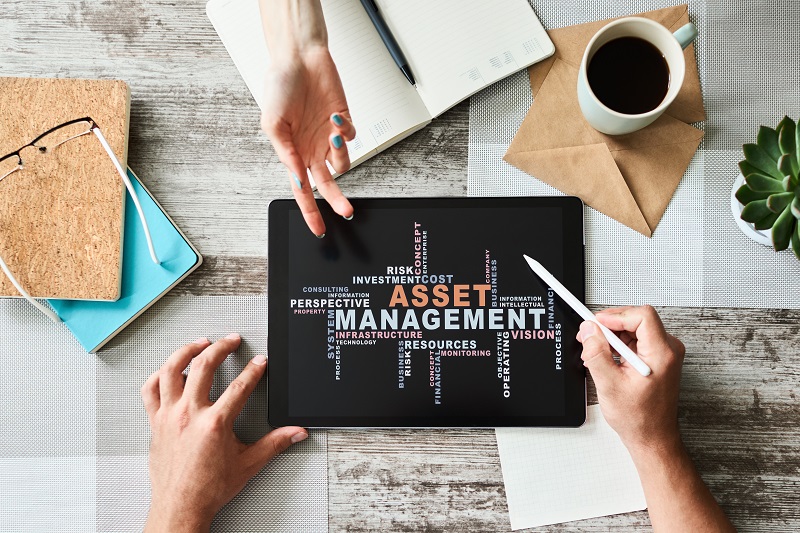 Digital asset management (or DAM) system is software designed to manage all aspects of creating, storing, editing, sharing, and distributing digital assets. These include images, videos, audio files, documents, presentations, and other types of content.
The goal of a DAM is to provide users with a single interface where they can access, edit, share, store, and collaborate on these assets. It means that instead of using multiple tools to create, edit, and distribute different kinds of media, a user only needs one tool to perform all those tasks.
How Does It Work
The basic idea behind a DAM is that it provides a central location where users can upload, download, edit, and share media. Most DAMs also allow users to organize their media into folders and subfolders. Some even offer advanced features like tagging, searching, and collaboration capabilities.
When users create new media, they typically upload it directly to the DAM. Once uploaded, the file can be edited using the DAM's integrated editor. Users can then save the changes to the original file, which will automatically update the copy stored on the DAM.
Users who want to share their media simply select the desired media from the DAM and send it to another user via email, social media networks, or other methods. The recipient can then view the media directly from the DAM without opening the original file first.
Why Use A DAM System
A web development company would want to use a DAM system for many reasons. Here are four:
To Improve Collaboration Between Team Members
One of the reasons why you should use a DAM system is because it'll allow your team members to collaborate easily on projects. Instead of each person working independently, everyone can work together on the same project simultaneously. It saves time and money since there's less need for duplicate effort.
Reduced File Size And Upload Speed
The dilemma of most web designers is that when they try to upload large files such as high-resolution photos, videos, or graphics, their site slows down dramatically. With a DAM, nonetheless, users don't have to worry about slow upload speeds since the system handles everything for them.
To Increase Site Security
When a website uses a traditional content management system (CMS), its files are stored on a server. If someone gains unauthorized access to the server, they could potentially steal your files and use them for malicious purposes. But if your files are stored on a DAM, they're not accessible to anyone else unless they have permission to access the files.
Hassle-Free Media Sharing
If you've ever tried to send an image to someone over email, you know how difficult it can be. You might send the wrong size, format, or resolution, and you may have to go through several steps just to get the correct version.
With a DAM system in place, this process is much easier because the system takes care of all the details for you. You just select the media you want to send, click 'Send,' and the recipient receives the correct version.
Maximizing The Power Of A DAM System
It's undisputed: having a DAM system on board does wonders for a company like a venture focusing on web development. Here are the ways to fully leverage the power of a digital asset management system in your business:
Create Custom Folders
DAMs usually come with predefined folders. These folders are great if you already have an idea of what kind of media you want to include on your website.
Yet sometimes you may want to create custom folders. For example, you may want to organize your media by type (e.g., images, videos, etc.). Or maybe you want to separate your media by season (e.g., fall, winter, spring). A DAM gives you the ability to do that.
Custom folders aren't part of the standard library, so they won't appear in search results. People who visit your site won't see the folders unless they know what they're looking for and specifically search for them.
Personalize Your Site By Adding Tags
Tags are keywords that help categorize your media. Adding tags makes it easy for users to find specific types of content. When you add tags to your media, you'll automatically save them to the appropriate folder, such as the custom folder you create.
For instance, say you're creating a photo album for a wedding. You'd probably tag the photos with the couple's names, the date, and the location where the pictures were taken. Doing this adds a touch of personalization to your site beyond the usual categories. It also helps people find your content more quickly.
Use Categories To Create Navigation
Using categories is an excellent way to make navigation on your site easier. It's helpful if you plan to publish multiple pages on one topic. You can use categories to group related items. Then, you can link each site page to the corresponding category. It'll allow visitors to navigate between topics without scrolling through many pages.
You can even create subcategories within a category. For example, you can create a 'Weddings' category and a subcategory called 'Engagement.' It'd allow you to create different pages for engagement rings, parties, and other related topics.
Edit Files And Use Multiple Libraries
You can edit existing files in your DAM before uploading them to your website. This way, you can fix mistakes or change file formats without reuploading the entire thing.
Since a DAM stores multiple versions of your media, you can use one library for photos, another for videos, and so on. It helps you keep track of which version of each file was used on your website.
In addition, you can share links to the files from other libraries. For example, you could link to a video from your photo library instead of uploading the whole video again.
Track Usage And Manage Licenses
Once you start using a DAM, you'll quickly realize its usefulness. But what happens when someone downloads a file? How do you know whether they actually used it on their website?
The answer is simple: you don't. With a DAM, you can easily track usage. You can even view reports showing exactly how many times a file was downloaded and how long it was viewed. It's because DAMs have file policies that automatically detect when a user uploads or downloads a file licensed to you.
When you license a file, you permit others to use it conditionally. For instance, you might allow people to download a copy of an image for free but require payment for commercial usage.
Share Links To Your Media
To magnet traffic to your website, you should include links to your media. It allows viewers to access your media directly from your website. To do this, simply select the media you want to share and click the 'Share Link' button. The URL generated by this process points to the file's exact location on your server. As a web developer, you can also embed media into your websites, making it easy for users to access your media without leaving your site.
Keep Everything In Sync
You can also sync your media between different devices. For example, you probably own a desktop computer, a laptop, and a smartphone. If you're working on a project on your phone, you can save it to your desktop later.
This feature works with any media, including images, audio, and video. Once you've uploaded a file to your DAM, you can choose to sync it across all your devices.
Automatically Update Files
To fully leverage a DAM's power, you must ensure your files are regularly updated. It ensures that your media always looks fresh.
For example, if you update your logo every quarter or annually, you should be able to see the new design reflected in your media. DAMs provide several ways to automate updates. Some systems let you schedule automatic updates based on time intervals. Others allow you to set up rules to trigger automatic updates.
Integrate Into Your Website
Finally, once you've set up your DAM, you can integrate it into your website. It means you can add media directly to your pages and posts. It's as simple as adding a few lines of code. For example, you can add a short code to display a specific image or video. Or you can create a custom post type to display a gallery of images.
Is Utilizing A DAM System For You
A DAM is a powerful tool for managing your media. Integrating a DAM into your workflow can streamline your content creation process. But before you invest in a DAM, consider these questions: 
What type of content do I manage?
Will it meet my needs?
Does my current CMS offer similar features?
How many people will use it?
How much will it cost me?
How much time will it take to learn? and
What kind of support will I get?
Final Thoughts
Choosing digital asset management software is one of the biggest decisions you'll ever make. If you want to improve your business and enjoy the many advantages offered by these systems, today is the day to start.