Content management can be a challenging task. You have several considerations to think about, such as your content team, technology, and processes while juggling various types of content. When you have a content management system (CMS), it's software that allows you to create, organize, deliver, and modify various types of content. It can significantly help make the management more manageable, but you need to take on an efficient approach.
When it comes to daily content management, you need to adopt a strategic approach. Aligning the management with content strategy is the key to success. Make it a priority to establish and document the content processes for efficient management.
If you want to manage your CMS effectively, you must know the proper steps to take. Here are ways to effectively manage your CMS data:
Understand Your Goal
Whether you share content via a website, database, or an application, it has a reason. If you know the primary purpose of creating and publishing content, you'll gain an advantage.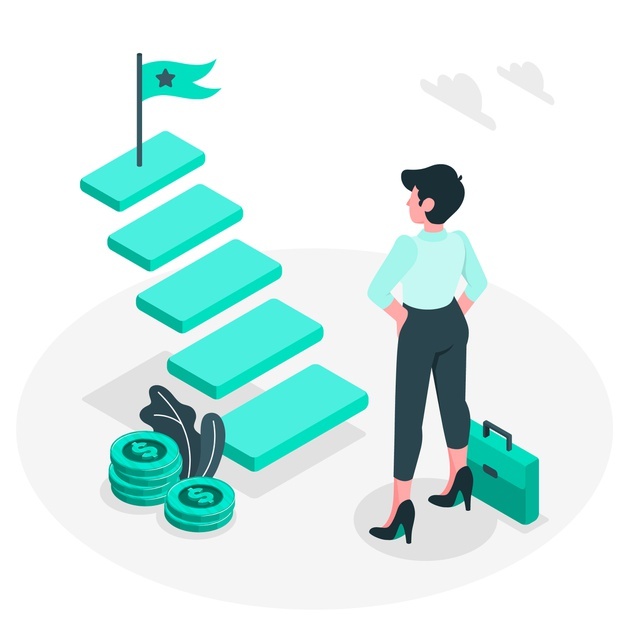 Generally, you need to plan and implement measures considering your strategy. When your main objective is to promote real estate, the content you publish and other related tasks should focus on real estate. Knowing the primary purpose of your content will allow you to make the right decisions in terms of the content you want to provide to your target.
Selecting The Right Technology To Ensure Smooth Operations
A significant factor in creating top-quality content and establishing a collaborative culture relies on the technology you're using. With this in mind, you need to double-check if your current technology still lives up to your expectations.
A reliable CMS plays a critical role in the management of and publishing content. Don't forget to consider the distribution and promotion of content on social media channels with the help of automated publishing and content calendar tools.
Although your CMS plays an integral role in content management, you should also think of other ways to analyze opportunities to optimize your website and assess any broken links efficiently. A tool you might want to consider allows you to export WordPress data to Google Sheets and other platforms to help you get the job done. This way, you have a quantified analysis of the websites that need fixing and those that continue to work.
Categorize And Organize Content To Get The Most Out Of It
Effective content management will require proper organization and categorization. Sadly, it can be an issue of concern, especially when handling a large amount of both internal and external content. If you lag behind organizing and categorizing your content, you're likely to miss out on opportunities to maximize the content to your company's advantage.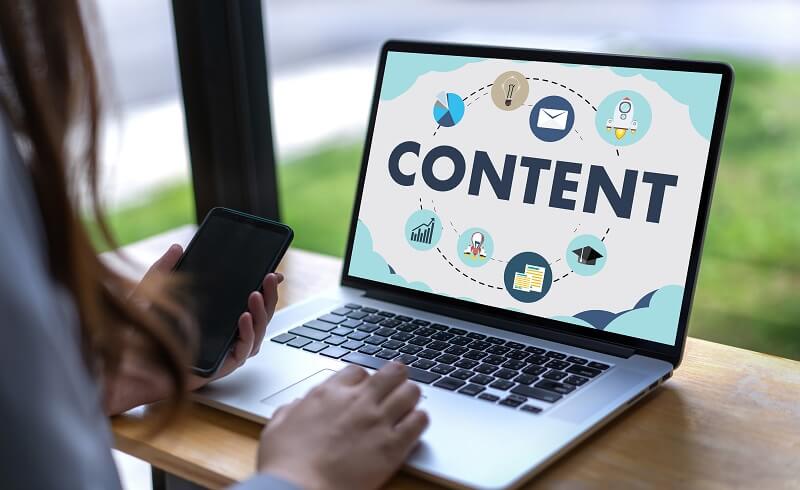 When managing content, it's crucial to stay on top and ensure proper organization. Remember that it's all about maximizing what you have while driving it strategically. With this in mind, you'll need to focus on maintaining your content since it'll surely pay off in the future when it comes to search engine optimization (SEO), targeting, and personalization.
Here are several suggestions on categorizing and organizing your content strategically correctly:
Perform a content audit and inventory: When you conduct an audit and establish a detailed, up-to-date list the content you have, it can be a daunting task. However, this is a good start in ensuring you're managing your content correctly.
Make the most out of your metadata, categories, and tags: Make it a priority not to miss out on the metadata, tags, and categories in your CMS by ensuring they're accurate and consistent. These elements will help your target audience and search engines find your content conveniently. You should stick with one category for every post while adding several tags for context. Additionally, you must comply with the standard naming conventions to avoid any confusion and make your content easier to access.
Outline the content based on the needs of the target audience: If you've been creating content without a strategy, it might be time to think differently and work on suitable adjustments. Make it a priority to connect every piece of content to a user's goal or need. The ideal way to work on this is to create buyer personas and map your content to a different phase in their journey.
Generally, the stages include awareness, consideration, and decision. With this approach, you'll link your content strategically to another in the next phase of the journey while utilizing the right calls to action (CTA) and landing pages.
Set up pillar pages and content clusters: Pillar pages and content clusters can help you organize your content. The pillar pages are often long, detailed content covering all aspects of a specific topic. You should center the content clusters on these pillar pages, covering various related topics. Make sure you link them internally from your pillar page to these topics. This approach allows both search engines and your target audience to go through your site seamlessly, ensuring you apply the best practices for local SEO and user experience.
Maintain Your Content Team's Accountability
As you oversee the content production lifecycle, it's crucial to uphold the right level of accountability within your content team to avoid any undesirable issues from manifesting. It's an approach worth considering since you can readily pinpoint potential weak points or vulnerabilities along the way. Here are a few ways you can promote accountability in your content team:
Store content in a single area for ease of access.
Create a well-defined and straightforward workflow.
Allocate duties or roles to each task.
Use checklists and templates to keep the standards high.
Set visible deadlines and progress indicators.
Make style guides available to your team.
Implement a method or approach for calculating content costs.
Monitor the success and return on investment of content.
Develop a review cycle for content management and updating.
Remember, it's best to make use of checklists. It's a great way to ensure your team's accountability by serving as a reminder of their responsibilities and expectations.
Establish A Publishing Plan
A mistake you need to avoid when managing content is doing it randomly or without any forethought. When you publish content without any plan or schedule in mind, it means problems along the road unless you make the necessary adjustments as soon as possible.
If you want to create more purposeful management efforts, you need to develop a plan when organizing your content. Try to figure out which content should go where and when you need to publish it. You should also determine which type of content is suitable for your purpose.
Generally, your plan should cover the titles, dates, content type, authors, and content status. If one of your objectives is inbound marketing, factor in the personas, funnels, and any premium content you might have. Remember that a publishing plan will typically include blog posts, but keep them relevant to the other content types such as products and landing pages.
Foster A Collaborative Culture
Aside from establishing accountability, it's also essential to create a culture of collaboration. There will be issues later on when managing content from different individuals with conflicting priorities. If there's no collaboration, it might result in duplicated work. In the same vein, the review process will take a long time to push through.
If you want to manage CMS data correctly, it involves utilizing tools and processes to allow your content team to create and deliver content with a common objective in mind. Doing so will produce content that ensures a good-quality user experience.
Here are some of the usual relationships you're likely to encounter in the content creation process:
Writers and subject matter experts (SMEs) typically have conflicting viewpoints, making the editing and approval process challenging. The best way to make the relationship less straining and time-consuming is to encourage both to brainstorm and create content.
The content team and clients often end up with disputes along the way, especially in the content production lifecycle. It's crucial to establish a solid content creation process and utilize the right technology to help build client relationships. You can implement checklists with specific review criteria to ensure clients aren't skimming hurriedly over the content during the review.
Make it a priority to keep all your tools up-to-date. If you want effective management and get the best results, you'll end up with poor performance if your CMS and tools are out of date.
Watch Out For The Latest Trends
It's best to keep up with the latest trends. Although fresh isn't necessarily ideal, keeping up with new ideas or developing technology is something you shouldn't overlook.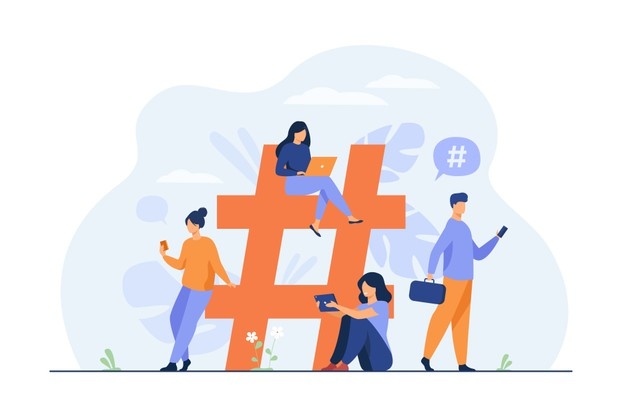 When you want to manage your content management system (CMS) along with critical data, you need to follow topics closely. Consider popular trends such as content technology, SEO, design, and consumer trends to gain insights you might want to implement to check if they're effective. Although not every news will not be worth the attention, you'll still learn something new.
Final Thoughts
If you want to manage CMS data effectively, make it a priority to adopt a strategic approach. Making the necessary modifications to how you drive content with the help of these valuable measures will be a huge advantage. Effective management will help ensure a seamless user experience for your target audience, gain better rankings in the search engines, and maintain a collaborative workforce that can get the job done.