When you have a business, you choose a physical location that allows local customers to easily access and engage with you. Similarly, with your online presence, you want to concentrate on doing things that'll boost local traffic and create more engagement with customers who'll actually buy your products or services.
It's futile to create elaborate marketing campaigns that attract traffic from far and wide while unable to reach local customers who are more likely to contact and engage with your business. If you want to get more local traffic and boost conversion rates, local Search Engine Optimization (SEO) is the best weapon you have in your arsenal.
Optimizing local SEO is an effective way to target and drive traffic to your business through search engines. As a business with an online presence, you can optimize your SEO and attract the traffic you need within your locality. In this article, you'll find seven tips to optimize local SEO for success:
Ensure NAP consistency
The name, address, and phone number (NAP) need to be consistent across the board for search engines to show your business in search results. You'll need to be keen when updating NAP information on social media pages and other platforms, too. If your business name has specific attributes to it, such as Inc., Ltd., Co., or LLC., include it in all directory entries.
The undoing of inconsistent NAP information is a frustration to your customers, making them see your business as unreliable and untrustworthy. Similarly, search engines also interpret inconsistency as unreliability, negatively impacting your ranking. Pay attention to the small details on your phone numbers, street address, suite numbers, door number, and everything else about how customers can find and contact your business.
It's best to base your NAP information on what you have displayed on your website. Moz Local search is an excellent tool to update and improve NAP consistency. You can start by creating and optimizing Google My Business (GMB) account, which is discussed further below.
Create a Google My Business account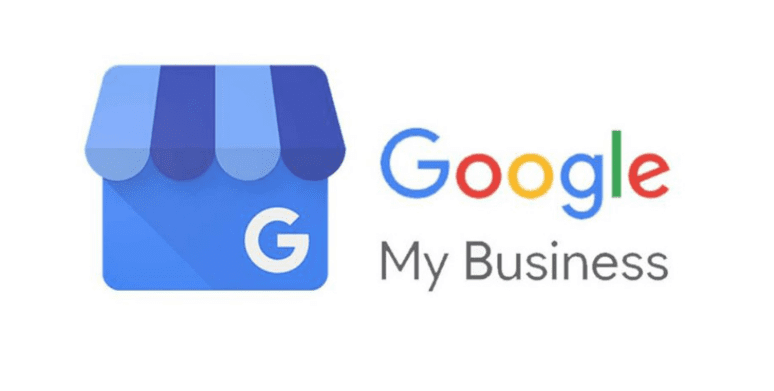 Local SEO is all about ensuring that customers can find your business when searching for products or services within your niche in your locality. The best place to start making that happen is by creating and optimizing a Google My Business account (GMB) to start getting local leads.
Today, having an optimized GMB account is equal to appearing in the yellow pages listing in traditional directories. It helps boost your online visibility by allowing potential customers to find you easily. It also makes your business appear in listings it wouldn't appear in otherwise. Thus, ensure you fill all the necessary information in your GMB account, and make sure that it's all correct and up to date. You can also engage the services of SEO agencies, like Digital Sisco, and other reputable agencies you can find.
Keep in mind that Google's local SEO rankings depend on distance, relevance, prominence, and other factors. Here's how you can optimize your GMB account for success:
Ensure you verify your business after you create a GMB account
Use accurate and updated business information
Include crucial information, such as products or services, operating hours, business logo, and images.
Use the GMB dashboard to publish posts, such as events, offers, promotions, or new products.
Base your content on local events and news
Generating great content is crucial in any SEO strategy. Whether you're trying to promote a branded podcast, SaaS services, or an eCommerce store, content is key to SEO success. However, nothing beats creating content related to the local audience that can grab their attention. In other words, speak directly to the local targets. Doing so will have a positive impact on your local search rankings.
Some of the ways to optimize your content for local rankings include:
Start creating content relevant to the locals, such as charities, activities, events, and local news.
If your business is in different regions, ensure you set up location-specific pages optimized for locals.
Use video content for causes that your business supports locally.
If your business has its operations in different regions, ensure to geo-tag images to ensure rank in each location.
Connecting to the locals using content is an excellent way to attract and retain attention and traffic to your site. In addition, ensure that your keywords are relevant to your local target audience. You can use the Google Keyword Planner to get keywords based on local searches on a particular niche. Have these keywords on meta content, URLs, titles, and the main content on your site.
Enable voice search optimization
Apart from users typing in search queries, voice search is also taking shape and is expected to continue growing in the coming years. So, it's crucial that you move with the trend and automate your local SEO to match how users make search entries.
Notably, the main characteristic of voice searches is the general preference, as well as the use of long-tail keywords than in a regular search. This means changing your content SEO strategy to make it more conversational. Also, when optimizing your voice search for local SEO, the other thing to keep in mind is user intent. It's because voice searches are more specific, and users will primarily be looking for particular information. You'll want to cater for all the common question starters; how, when, who, what, where, and why. Needless to say, voice searches have an urgency tone to them, which means they require helpful but quick answers.
Request for user reviews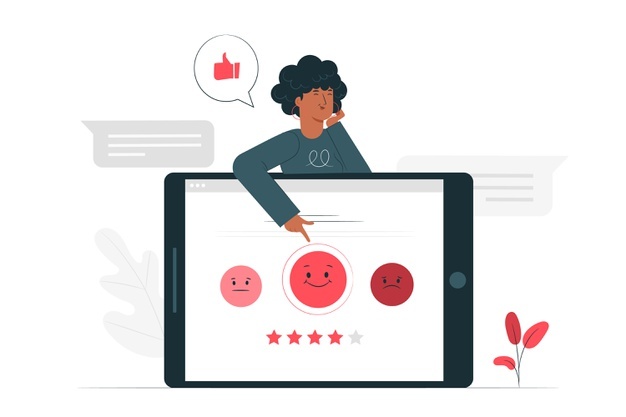 Reviews on your brand, products, or services are crucial. They create a picture for potential users on what to encounter when they engage with you. But besides that, they're good for local SEO and make your listings stand out by having people who vouch for you. Thus, get your customers to write excellent reviews for your business.
Having reviews also encourages other local users to engage your business. One research indicated that up to 79% of customers view and believe online reviews the same way they regard personal recommendations. Reviews also give your business social proof. When potential customers see a five-star rating, they'll consider your business as highly recommended.
Ultimately, good reviews benefit you in three critical conversion elements: clickthrough rate (CTR), conversion rate optimization (CRO), and high ranking. Here are some tips to optimize and benefit from user reviews:
Request customer reviews whenever you close a sale
Send post-purchase communication requesting customer feedback and review. To be successful with this approach, screen your customers and find the most suitable candidates to avoid sending it to dissatisfied customers with nothing good to say about your interactions.
Respond to reviews, concerns, and complaints calmly and professionally, especially for unfavorable reviews. Ensure to thank the reviewers when they review your business.
Optimize your website for mobile
There's overwhelming research suggesting that optimizing your site for mobile is good for your local SEO. In fact, it has been shown that 76% of local searchers will visit a business within a day of their search. However, most searches are coming from mobile devices. There's a rapid growth in mobile devices' use, too.
Mobile searches are mostly action-oriented rather than casual browsing. If you're yet to optimize your website for mobile, you could be losing a sizeable amount of traffic and actionable leads. Here are the things to keep in mind when you're creating a mobile-friendly website:
Faster loading times —users will consider anything more than three seconds as slow.
Bigger and easy to read fonts
Appropriately-sized buttons
An intuitive and bug-free user interface for an excellent mobile experience
Sparing use of images
You can always check if your website is mobile responsive. Use the mobile-friendly test tool provided by Google to be sure.
Carry out a local SEO audit
Finally, the best way to know the areas undermining your local SEO success is by carrying out an audit. SEO and search engine ranking requirements change with time, and so your SEO strategy should keep evolving as well. Instead of making small changes here and there trying to figure out what can work, perform a comprehensive audit on your site.
This is how you'll identify everything you need to change to make your SEO strategy successful. You can begin your local SEO audit in the following areas.
Google Search Console: To check if your site is crawlable and if it has errors preventing proper indexing.
Google My Business: This is to check and verify that your business information is correct and what appears in Search Engine Result Pages (SERPs) is the accurate representation.
On-page SEO: This checks how well you've optimized the elements for on-page SEO to improve rankings.
Website: Look at your website performance, including navigability, accessibility, responsiveness, loading speed, and Web Core Vitals.
Takeaway
It's important to keep an eye on local SEO at all times. By putting these seven tips into practice, you won't only be better prepared to capitalize on the benefits of local searches, but you'll also be laying the groundwork for future SEO enhancements. If you don't have the time or resources to implement these changes, you may want to consider hiring an SEO agency to help you out.