Well hello there, potential app-creator! You're about to embark on an enjoyable and fulfilling adventure if you're thinking of embracing the best low-code and no-code app builders to develop a new app with little to no coding.
Regardless of what app development project you're working on, you'll want to develop a fully functional application not just with ease but also within days or maybe in hours, and a low-code or no-code app builder will help you do just that.
Not only can the right platform make it easier to do more with less and deliver top-notch applications, but it can also help you gain a competitive edge.
The best part? There are many low code and no code app development platforms – specifically for allowing app creators to build apps without much technical expertise.
So, how do you know the right one to suit your app development requirements? Read on to discover the best low-code and no-code app builders that should be on every app creator's radar in 2023. Get your hands on these platforms and you will find building an app a whole lot easier.
Also, if you dont want to use the platforms, you can use app development framework and create apps by yourself.
Building a new app has never been more fun…
Our Top Picks
| Platform | Type | Support | Starting Price |
| --- | --- | --- | --- |
| AppyPie | No Code | iOS, Android | $60/app/mo |
| BuildFire | No Code | iOS, Android, PWA | $299/mo |
| GoodBarber | No Code | iOS, Android, PWA | $50/mo |
| BiznessApps | No Code | iOS, Android, PWA | $99/mo |
| AppSheet | No Code | | $5/mo |
| Adalo | No Code | iOS, Android, PWA | $45/mo |
| Zoho Creator | Low Code | iOS, Android, PWA | $25/mo |
| Microsoft PowerApp | Low Code | iOS, Android | $5/mo |
| Jotform Apps | No Code | iOS, Android | $34/Mo |
AppyPie (No Code Platform)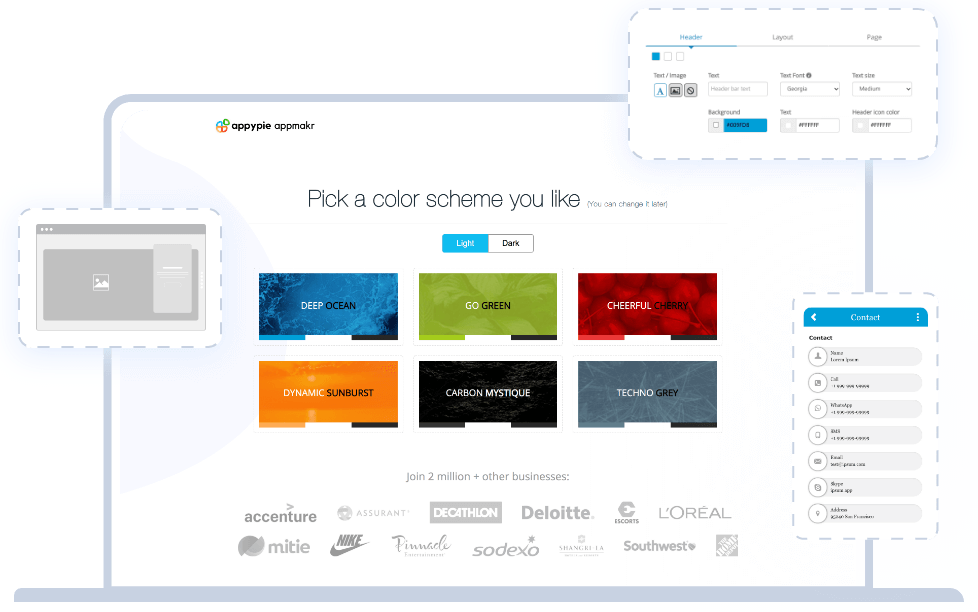 Appy Pie AppMakr is one of the best no code app development platforms that allows users with no programming skills to easily create an application and publish it to the app stores like Google Play Store, Apple App Store, etc. It is trusted by thousands of brands like Deloitte, L'Oréal, and Accenture. In fact, it is the only no code platform that has reached 5 million downloads world-wide. 
Price: Starting at $60 / app / month
Key Features:
Allows real-time editing which leads to instant reflection of changes.
Offers a wide range of templates for different businesses such as shopping, restaurant, real estate, small business, etc.
Easy to use with three easy steps to build an app.
Provides access to live analytics of the app.
BuildFire (No Code Platform)
BuildFire is touted as one of the most powerful app makers for building apps without writing a single line of code. It comes enabled with building blocks called plugins that empower app creators to build any major type of functionality you need for your app. It allows you to develop specific types of apps like event apps, educational apps, eCommerce apps, fully custom apps, and more.
Price: Starting at $299 / month
Key Features:
Enables you to create custom features or functionality with it's SDK.
Enables rapid prototyping and real-time previewer to get instant updates of changes.
Offer targeted push notifications.
Allows integration with PayPal, Stripe, Shopify, etc..
GoodBarber (No Code Platform)
GoodBarber is another amazing no-code app builder that will impress you with it's clean design layout and beautiful themes. It offers advanced features like chat, Geofencing and authentication which can be integrated to your app. It provides a drag-and-drop interface to help you easily build an app.
Price: Starting at $50/ month
Key Features:
Offers push notifications to help you interact with your users.
Allows integration with PayPal and Apple Pay.
Choice of great looking and highly customisable design templates.
Enables you to add anyone to your project by simply inviting them with the help of mail.
BiznessApps (No Code Platform)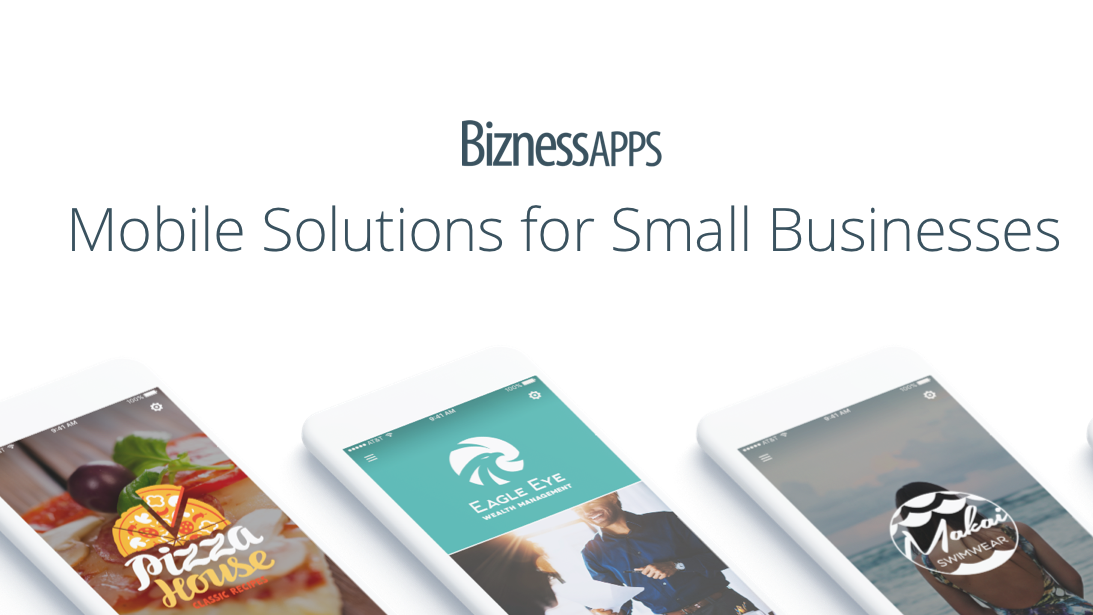 BiznessApps is one of the fast-growing platforms in the world of application development. It is a great choice if you're looking for an easy to use app builder for your business. It includes a CMS and lets you build an app using drag-and-drop functionality without coding knowledge.
Price: Starting at $99 / month
Key Features:
Allows plenty of integrations including 3rd party.
Offers a private app store to publish your apps.
Totally free and unlimited push notifications.
Enables loyalty programs to let you reward your best customers.
AppSheet (No Code Platform)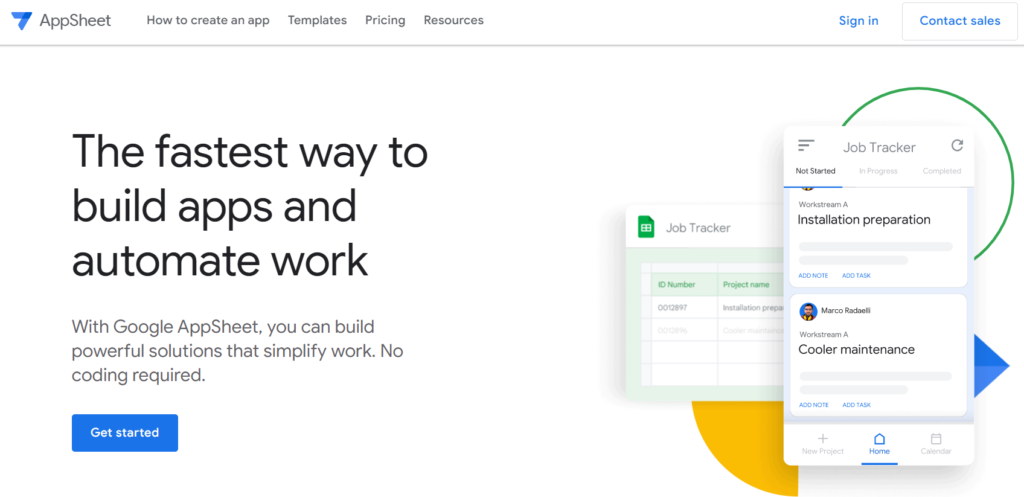 AppSheet is a professional platform for creating mobile and web applications with zero coding required. It is a robust platform that includes everything from rich data collection to process automation. It puts a twist on traditional app development by enabling you to build an app by using data stored in your online cloud spreadsheet.
Price: Starting at $5 / user / month
Key Features:
Offers quick and actionable insights by efficient gathering of data.
Allows you to create apps with the power of machine learning.
Enables process automation for team collaboration.
Provides geographic and indoor location data across devices.
Adalo (No Code App Builder)
Adalo is a platform just as easy to use (and as powerful) whether you prefer to create and launch your own iOS app or an Android app without any coding. It's a great way to turn your mobile app idea into reality by using drag-and-drop components. It also possesses a component marketplace that consists of components created by third-party developers.
Price: Starting at $50 / month
Key Features:
Allows integration with an existing API.
Enables automatically triggered push notifications for specific users.
Lets you connect multiple apps together with a single shared database.
Enables login creation for user authentication.
Jotform Apps (No Code Platform)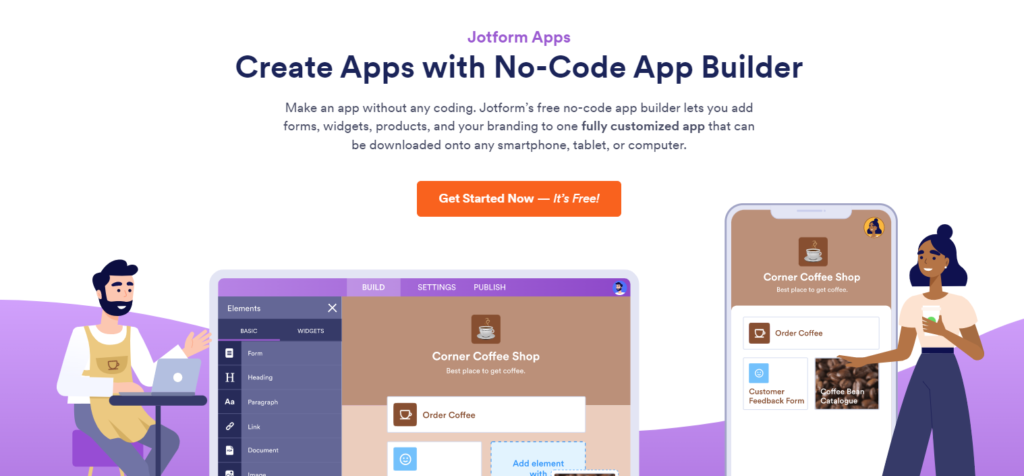 Jotform Apps is a tool that lets you build a mobile app with the help of over 300 templates to help you get a head start. Create an online store to sell products and collect payments or create an internal company portal to store documents and collect information from your employees securely. Keep your documents and forms organized and access them from anywhere.
Price: Starting free with paid plans that start from $34 / month
Key Features:
Receive payments with 25+ payment gateways support
Match your app to your branding with color schemes
Form analytics to track your data
70+ app widgets
Download on any device
Zoho Creator (Low Code App Builder)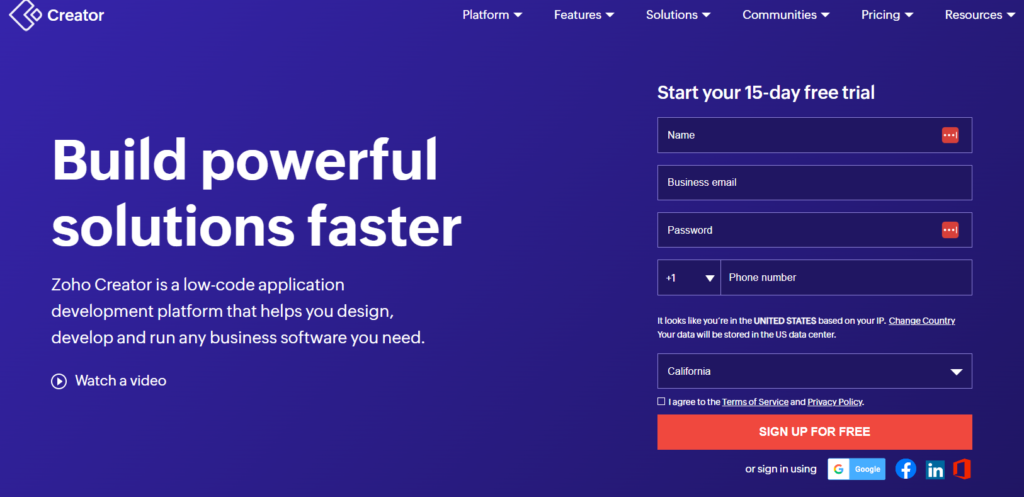 Zoho Creator has long been a leader in the low-code app development industry thanks to it's drag-and-drop interface and ability to create mobile apps easily and quickly. It allows you to manage databases and easily automate workflows in your applications. It helps you to create and launch custom applications and transform your business.
Price: Starting at $25 / user / month
Key Features:
Enables you to access real-time data and glean insights from reports.
Includes code editors, pre-designed templates and intuitive visual builders.
Offers an auto-scaling feature.
Allows you to build secure applications..
Microsoft PowerApps (Low Code Platform)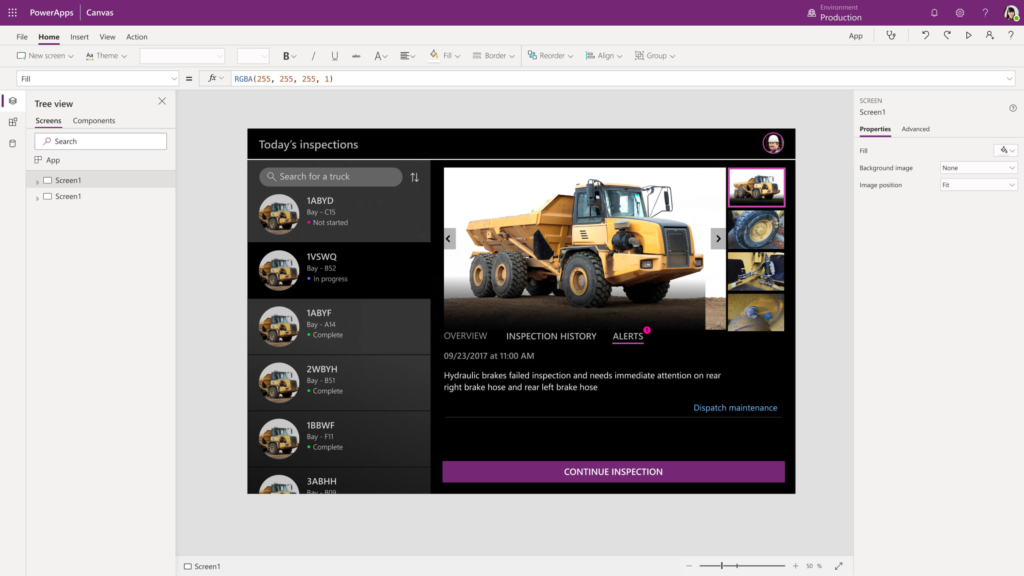 Microsoft PowerApps is an original go-to platform for easy building of low-code applications. It helps app creators kick-start with drag-and-drop interface and pre-built templates. It enables businesses to access all of their Microsoft-hosted data within their applications.
Price: Starting at $5 per user / app / month
Key Features:
Quick development and sharing of apps.
Offers different ways to build apps like canvas or model-driven approach.
Provides advanced functionality such as pre-built AI components.
Enables you extend your apps further by using data connectors and Azure Functions.
Let's Wrap Up
These were some of the best low-code and no-code app builders available. All these platforms are capable enough to meet your requirements and each of them have their free trials available. However, there is no best option when it comes to choosing the right app builder for a project. It's best to critically evaluate each app building platform against your project needs to make the right decision.
Also, if you are not comfertable or not having much time to develope your mobile application, you can outsource the design and development task and get it done from the experts. We have a detailed article on why you should outsource your app development work.
I hope you found this blog post helpful. Please let us know which is your favourite low-code or no-code app builder in the comment section below. We'd love to hear from you!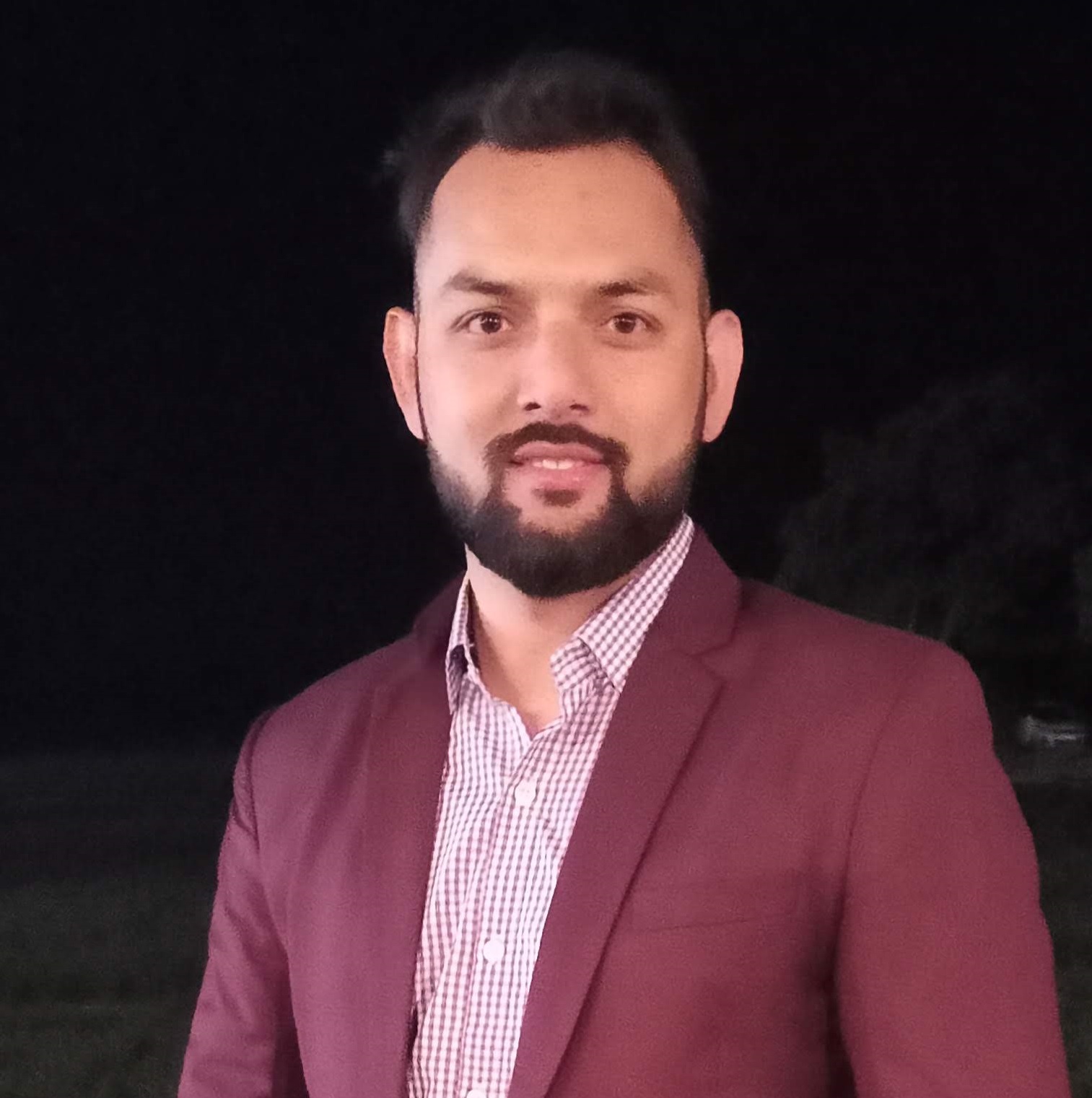 Want to develop a mobile app for your startup that run on all the platforms?
Don't worry, we are here to help you. Let's book a free consultation call with our expert and let us understand your business and what you want to achieve.
We strategize, design, develop and help your business idea to turn into reality and make it successful.