New to Joomla? Want to start out your website with the world's second most well-liked and powerful CMS?
If yes, you wish to test these 10 features you'll haven't noticed in Joomla yet. These are inbuilt features that you simply can make the most of and in other CMSs like WordPress you would like to put in any third-party plugin to try and do these functions.
This is the biggest reason I love Joomla as for most of the functions, you don't need to rely on third-party plugins, you can find the options within the CMS itself.
Have you noticed these features?
GZip Compression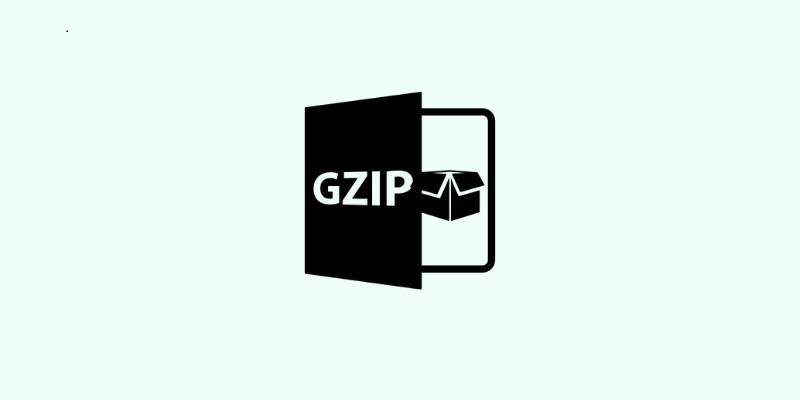 First of all, we'd like to grasp what GZip Compression is and why you would like to enable it on your website.
Gzip compresses your webpages and elegance sheets before sending them over to the browser. This drastically reduces transfer time since the files are much smaller.
In most of the CMSs, either you wish to code on the server level or must install a plugin on your website to enable the GZip Compression.
But due to Joomla, you'll be able to find GZip Compress features within Joomla as a core feature. you simply have to enable it and you're done. No code is required.
Module Assignment
Now, let's understand this with the assistance of an example. Suppose, you would like a bit on all the pages in a very specific position. In other CMS, it'll be hard to attain.
But in Joomla, you'll publish a module on a selected module position and assign the menu items where you wish to display that module.
It will hardly take some moments and you're done. Again here, no code is required.
Inbuilt SEO Features
SEO Friendliness is the important factor you should always consider while choosing a template or CMS for your website. And once we discuss inbuilt SEO features, I'll rate Joomla the simplest. No CMS offers such SEO features at its core. you mostly have to install the plugins when it involves adding SEO features.
But in Joomla, you don't have to install any plugin to enable the essential SEO settings. Joomla has built-in SEF URL settings, Adding Meta Title, Description and keywords, managing Robots, and plenty of other features. you simply have to enable them from the backend and you're done.
Folder Management in Media Manager
When I am acting on any WordPress site, I get irritated with its media manager. I've got no control to manage the media folder wise.
But in Joomla, it offers you a really powerful media manager. If you haven't noticed that you simply can create folders and manage your media in line with its type and your requirements.Even in Joomla 4 Media manager, you have got many other tools like Crop, rename, resize rotate, etc additionally.
Minimal Hosting Requirements
To run a Joomla powered website, you don't have to have advanced hosting. The Joomla website is often run on shared hosting also. There are many hosting providers like Interserver, Siteground, CloudAccess, et al who provide dedicated Joomla hosting packages.
They also provide you with a one-click Joomla installation on the server. Again hosting or server requirements also depends upon the scale of your website and also the traffic on your website.
So if you wish to start your website, you'll be able to have a glance at Interserver plans. You can take a look at their plans here. They come at very affordable prices.
Syndication and Newsfeed Management
This is another interesting feature that permits you to automate content on your website. With Joomla, it is easy to syndicate your site content, allowing your users to buy new content in their favorite RSS reader. It's equally easy to integrate RSS feeds from other sources and aggregate all of them on your site.
So if you're running a content website on Joomla, and need to publish content from different sources, you'll easily integrate their RSS feeds into your Joomla site.
Debug and Error Reporting
Debug and reporting in Joomla may be a powerful and important feature that helps you to troubleshoot the problems on your website. Debug helps you to work out what's occurring with blank pages and or other errors within your Joomla site and if you enable the Error reporting, it displays a full trace log of the file that's causing the error and the way Joomla has to be compelled to that file. All you'll try this without playing within the code. And in other CMS, you need to edit the files to enable the Debug and Error Reporting.
Built-In email Cloaking
Joomla has inbuilt email cloaking functionality.
If you cloak emails, the emails are readable to humans only. These can't be read by any bot so it'll facilitate your fight with SPAM.
You can make these emails clickable or non-clickable similarly to display different email addresses than the hyperlinked email address. To know more about email cloaking, you can read its official documentation.
Integrated Help System
Joomla contains a built-in help section to help users with finding what they have. A glossary explains the terms in plain English, a version checker makes sure you're using the most recent version, a system information tool helps you troubleshoot, and, if all else fails, links to a wealth of online resources for extra help and support.
Custom Fields
If we discuss WordPress, if you wish to feature custom fields, you have got to put in any third-party plugin. But because of Joomla, it offers you built-in Custom Fields in its core.
With the assistance of Joomla Custom fields, you'll be able to extend the User Registration form, Contact form, Content, etc easily. By default, it offers you 16 custom field types.
Final Words
If you haven't noticed these features of Joomla, I would recommend you to try out these to make an out of the box Joomla website.
Also, if you know any feature which attracts you to use Joomla, please let me know in the comment section.