Journalists are key influencers in today's digital technology. While many would make claims about a product or service, a message from a journalist is usually regarded as more reliable. That's why marketers and advertisers love to work with them. Media exposure could bring tons of benefits, including increased brand awareness and getting a backlink.
And why are backlinks important? Backlinks are critical to your website's ranking in search engine results pages so that you'll gain more clicks, traffic, and sales. In this article, you'll discover the seven (7) ways to reach journalists for a backlink, and this will serve as your guide to kickstart your venture.
Revamp Your Blogger Outreach Strategy
What does blogger outreach mean? Blogger outreach is a type of influencer marketing, in which you leverage the fan-base of an influencer for your own exposure.
For instance, if you find an influencer (social media or online personality with lots of followers) in your niche who has thousands of fans and enormous daily traffic, you can ask the person if you can hop on their social media channels or website with a guest blog.
Check out these tips to help you revamp your blogger outreach strategy:
Make a Connection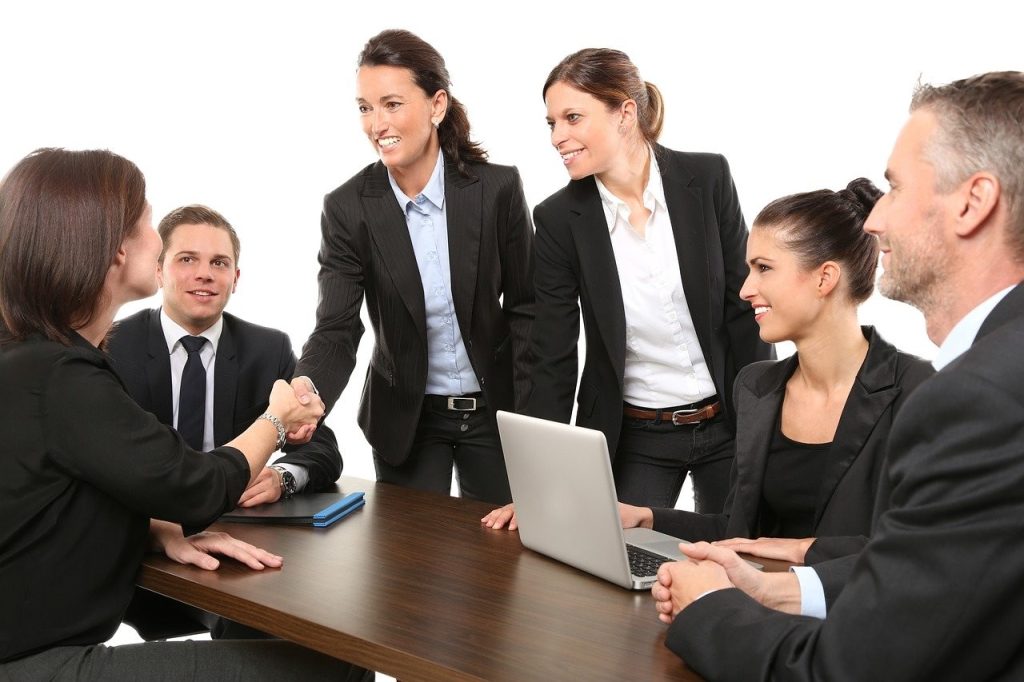 Connect with journalists by following them on their social media channels and commenting on their online articles. The journalist would then realize that you're a fan and see you more as a client with benefits. In this way, you'll get better results when you ask for a favour.
The blogger outreach strategy is a great way to attain maximum exposure by choosing the right influencer or journalist. Because bloggers have a lot of power, you can take advantage of their social media followings or fan base. A backlink from the press media company or journalist's site can work wonders for your search engine optimization or SEO campaign. It can also build a good relationship with the media personality.
Here are the benefits of revamping your blogger outreach strategy:
Expands your network
Drives more site traffic via press media exposure
Improves the chance that more people will begin linking to you
Builds effective backlinks
Get the Angle or Hook of the Content Right
When revamping your blogger strategy, another important factor is to get the angle or hook of your content right. Determine what story the journalist's audience likes; this is a major key performance indicator (KPI) for journalists. You need to ask yourself what type of headline or story a journalist and their followers will be most interested to read.
Here are some tips to get the angle or hook of your content right:
Inject Human Connection: Giving your article content human connection will likely get picked up. Make your content surprising, different, and unique.
Teach: You can show the journalist how helpful you are and not just wanting exposure for your business. Create behind-the-scenes, DIY, or how-to articles.
Trustworthy and Reputable: Make your piece stand out from your competitors to get the buy-in of the journalist. Add credibility with diverse sources, experiences, and opinions that add more value.
Align and Move the Article Away from Your Brand: The worst piece of content that a journalist would read is something advertorial. Reviewing the previous work of the journalist or is writing about and in-depth research would likely land you a successful backlink.
Write for People: Make the content easy to digest. Write for the people and not for Google or other search engines. While you want to incorporate the most effective keywords, you also want your content to appear as natural as possible.
Link to a Page Offering Further Information: While branded links are easy to acquire, most journalists aren't interested in product links or advertorials. Why not include a web page link that offers the journalist and his audience more information?
Media Pitch
What do we mean by media pitch? This is a concise email to a journalist. The message of a media pitch can be general or specific to the interest of the journalist or media personality. Sending a media pitch is one great way to establish public relations and reach journalists for a backlink. Getting relevant backlinks from journalists in your niche will help boost your site rankings and help your target audience discover your website.
For you to fully understand what a journalist writes on and cares about, research and personalized outreach are both important. Your message should contribute to the journalist's beat, so you'll be given a favor to get a backlink by mentioning your brand or even posting your press release, thus increasing people's awareness of your existence.
Here's how you can initiate media pitch:
Use CRM Software
Stay on top of all the journalists' names and contact details. However, doing it can be difficult, particularly after you begin communicating with them. Using Customer relationship management software is highly recommended to keep everything organized.
What is CRM software? Customer relationship management or CRM software is a program that helps you manage your interaction with customers. CRM utilizes data analysis so you can improve business relationships with journalists and other media outlets to earn backlinks. CRM will keep every email, social media interaction, and phone call in one place. It allows you to see at a glance all your previous interaction with a journalist, reporter, or publication.
Reference a Journalist's Work
One way to make a media pitch is to reference a related story that the journalist has already written. Draw the attention of the media to your pitch by personalizing it to the email's subject matter. Also, it will assure the journalist that what you're sending is not a mass email.
The first paragraph should discuss the journalist's related work and what you really liked about it. Make it completely unique to encourage the person to keep reading. Add a unique or personalized email signature with a signature generator. It will help make your email message stand out by adding a personal touch.
Offer Exclusive Research
One way to get noticed by the press is to provide journalists with research or data that nobody else has access to. Offering information relevant to the journalist's niche will increase your chances of getting featured, your story written or published, and get a backlink.
Summarize the interesting details from your study or research. Cite the source of data to establish your credibility. Ask if the media personality wants to use your data. Provide a full overview of your research in your email, and the journalist only has to respond "Yes" and then open the email attachment.
Submit Your Press Release
A press release can give you high-quality do-follow backlinks that allow Google or any search engine to follow and reach your website. These links pass on the SEO website benefits that are built from or to the hyperlinked website.
You can submit a press release content on a high-domain authority (high DA ranking) website. Domain authority describes how high ranking content of a website on Google based on the overall quality of the domain or the website. Generally, new content on high-quality DA sites ranks higher and faster in search results. You can find high DA sites using online tools such as MozBar by Moz, Majestic, and Ahrefs.
Make sure to tag your PR content with relevant keywords. Add strong reference links that connect to relevant PR content and add industry bloggers and influencers into the distribution of your press release. You can also create your own press release on your website or share it with similar newswire websites.
Strengthen Your Media Relations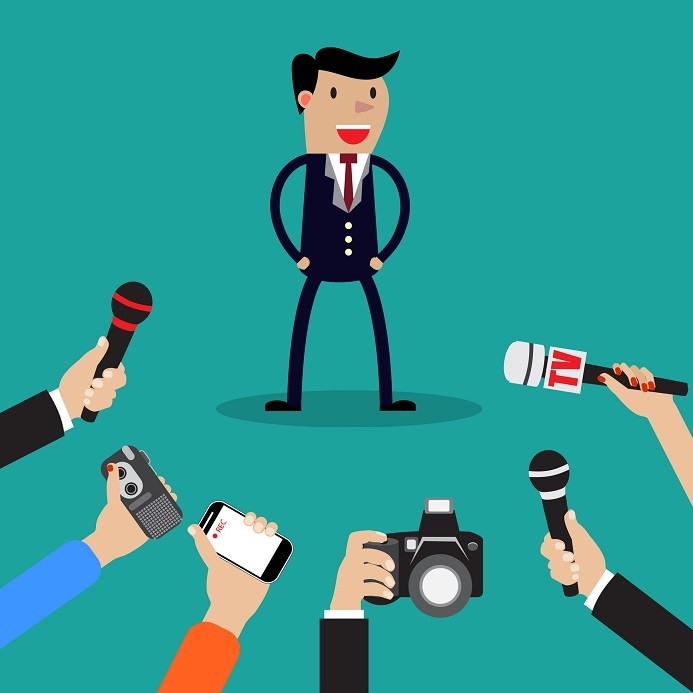 By allowing media personalities to access your press release on your website, you have higher chances of attracting their attention and them contacting you. Include a Press Room, Media Page, or Newsroom on your website to give media people or journalists an official place or platform to read and validate your press releases. It will give your press releases a physically visible place on the Internet.
So why would you compile your press releases from your blog sections? Take advantage of the power of web presence by creating a special place for media personnel to view your press releases. In this way, you can strengthen your media relations and get backlinks.
Use Press Media Distribution Services
Press media distribution services are PR professionals working for a company or agency that submit press release content to various media outlets. This is a common practice used by many organizations, even by crypto startups. They use a crypto press release distribution to promote their business and attract more customers Instead of you worrying about finding and contacting the right journalists, the press media distribution services will handle this task for you.
Here's how press release media distribution services can help you get backlinks:
Wire Press Release: The PR distribution company publishes your press release to their direct "Journalists" or "Reporters" list. The effectiveness of this strategy will largely depend on the number of journalists, reporters, and bloggers available on the PR agency's in-house PR list and their relationships with these people.
SEO Press Release: It is focused on getting your press release into Google News, and attracting more backlinks to your website. Your will be published on the agency's website, and get pushed on their PR list.
Free Press Release: Your press release content will be published on the website of the company for a limited period of time, with or without a backlink.
Direct Media Relations or Old School PR: This type of PR distribution strategy is rare, and you can hire an agency to do it. It involves connecting with journalists or reporters in your industry and pitching your story. The failure or success will depend on the influence of the bloggers and media people and their relationship with the PR agency, as well as how attractive your media pitch is to them and their audience.
Write an Honest Review or Comment
Journalists and media outlets have dedicated websites where you'll find a "comment" section on which you can share your honest review, insights, or opinions about the journalist's article. Making it inspiring, valuable, and truthful may tap the attention of the media personnel and give you a reply and possibly a favour to provide you with a backlink on your request.
Showing your loyalty by following them on their social media fan page or personal website is also a good idea. By being active and seeing your presence, journalists may easily notice you and provide you with a backlink when they write on their press media websites.
Increase Your Website Relevance to Journalists
One thing that a journalist would consider before giving you a backlink is the general look and feel of your website. Journalists who have good reputations deal with reputable and trustworthy websites. That's why you also have to make sure that your website design is appealing to the taste of media people.
Here are some web design tips to improve your website and make it more appealing to media personalities so you can get backlinks:
Speed Up Your Website: A slow website is a big turn off. Talk to your web developer about the possibility of speeding up your website if you notice crashes and lags.
Revamp Your Web Elements: It's important to reassess your web elements to ensure that your website doesn't look cheap. A web designer can help you strike a balance between negative space and web elements.
Make Your Website User-friendly: Make sure to have easy-to-use navigation tools and easy-to-view menu options. By making your website user-friendly, journalists can easily browse your website and get to the page they want to be.
Takeaways
There are many ways to reach journalists or media personnel for a backlink. It includes revamping your blogger outreach strategy to make your blogs more valuable to media personalities. Also, media pitches, submitting press releases, and strengthening media relations can help you present your content or message in a way that is beneficial for the target audience of the journalist.
You may choose any from these strategies and combine appropriate ones to attain your goal to earn a quality backlink. Whatever method you choose, it all boils down to your content. Whether it's a blog or press release, make sure that your content is useful, relevant, and not advertorial to attract the attention of journalists and other media outlets.