Creating a website for your business is now not a big task. You don't need to hire an expert if you want to take your business online.
With the help of drag and drop Joomla page builders, you can design any possible layout without writing any line of code. You can import ready to use templates and get your website done in minutes.
Last time we released a template for construction companies & Gym and fitness centers. And today, we are happy to announce another FREE template for JD Builder Pro. This time the template is dedicated to those who are providing SkyDiving services.
SkyDiving Layout Pack for JD Builder Pro
People are exploring each and everything these day. They are trying adventurous activities like mountaineering, trekking, bungee jumping, etc. Now they started exploring the blue sky as well. This is the reason SkyDiving is getting hot these days.
But before you dive into this niche, you need to understand your competition, your customers, and other facts. As you know, before purchasing any package, people love to explore things on the web. So the first step you need to take is to get a website ready for your business.
Don't worry, it's not that hard.
You can get your website done in minutes with the help of this SkyDiving Joomla template. The template is fully responsive and can be customized easily by just drag and drop the elements.
The template comes with all the additional page templates that you need to set up a skydiving website. So you don't need to worry about the design of other pages like services, service details, contact us, etc. pages. They are pre-design and can be imported in one click.
The template is fully editable, so you just need to change the content, and you are done with designing your business website.
Here are the additional pages that are bundled with this skydiving Joomla template.
Home Page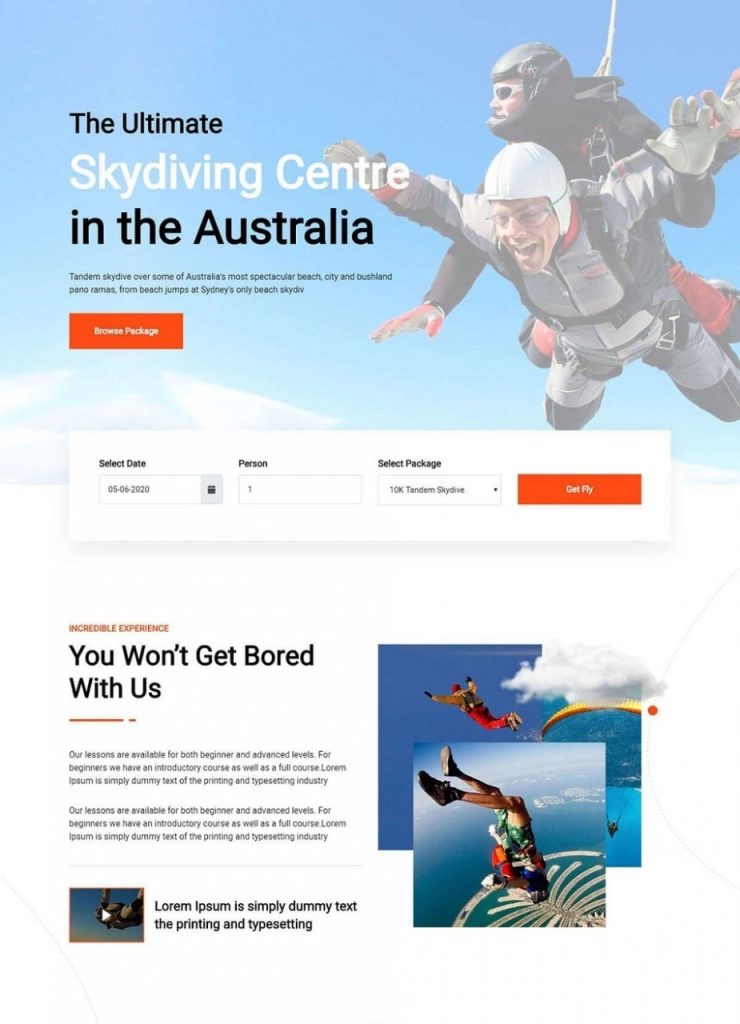 About Us Page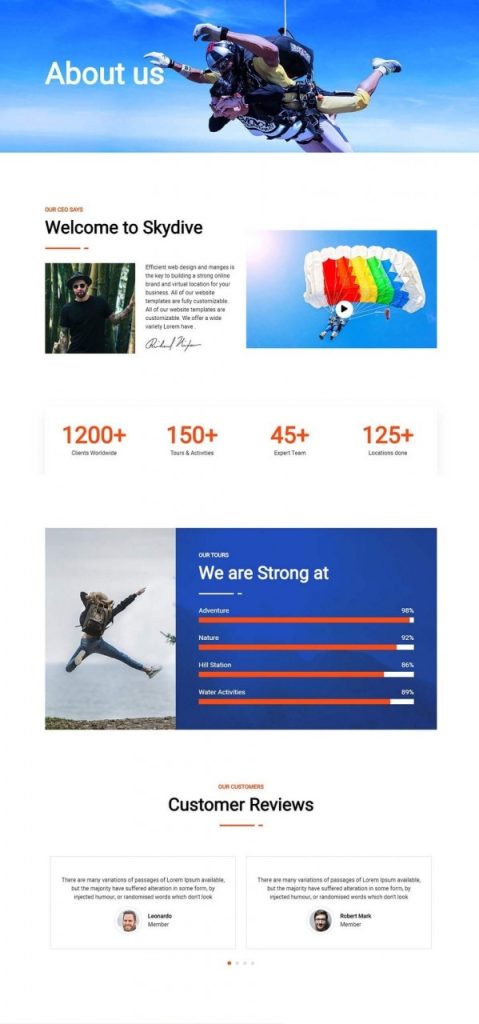 Packages Page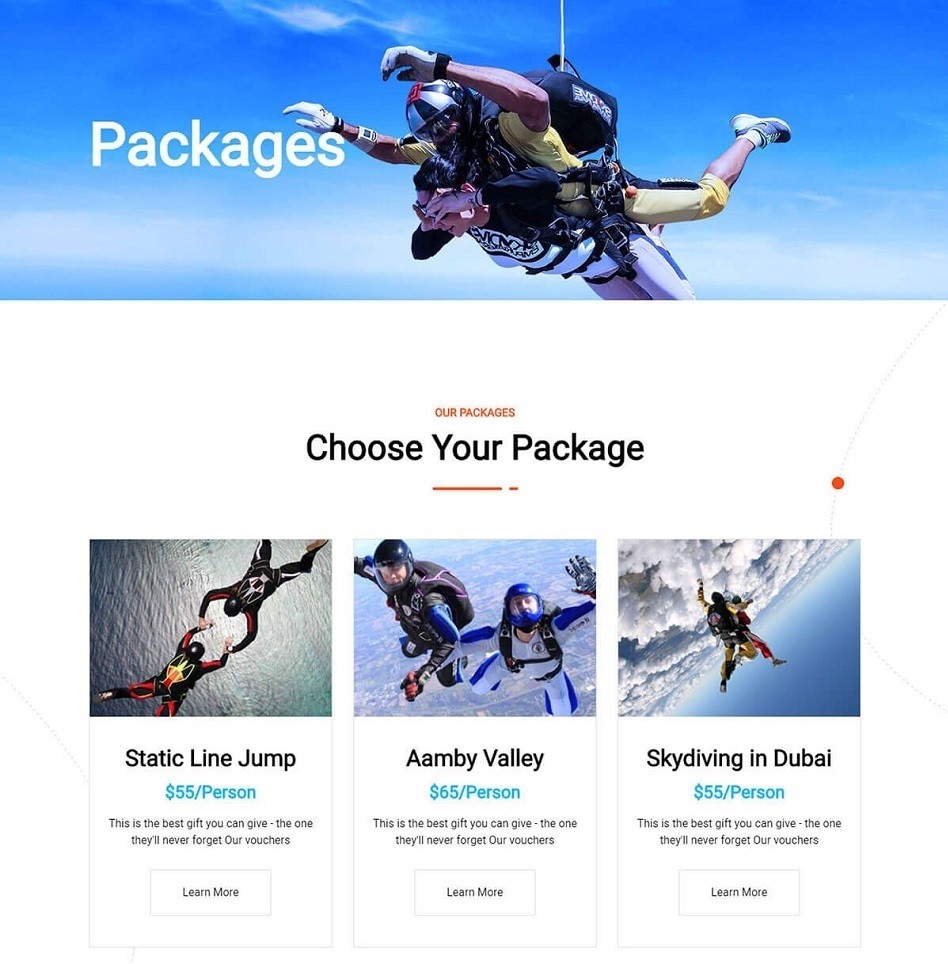 Package Details Page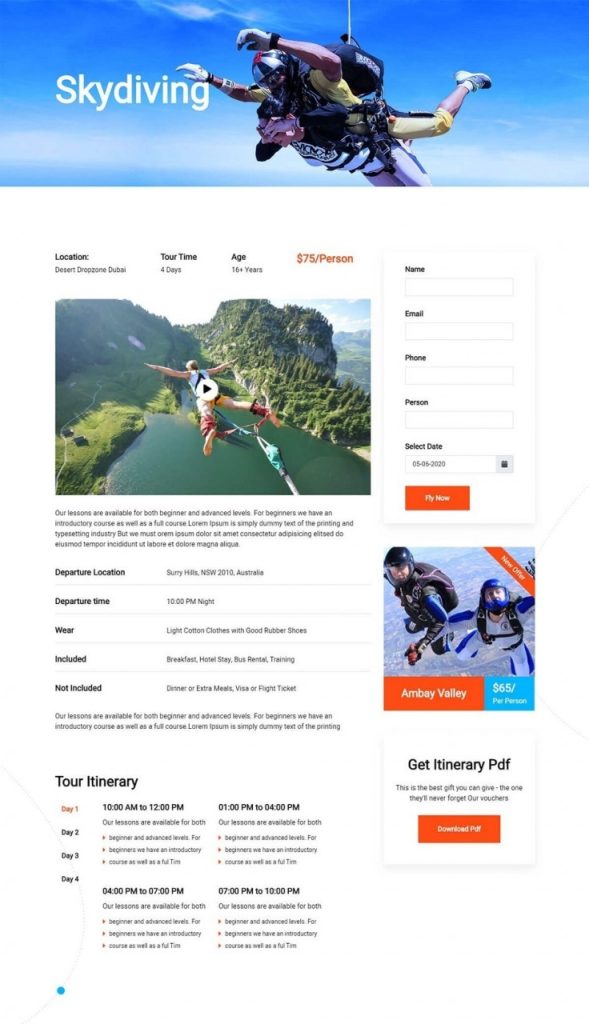 Team Page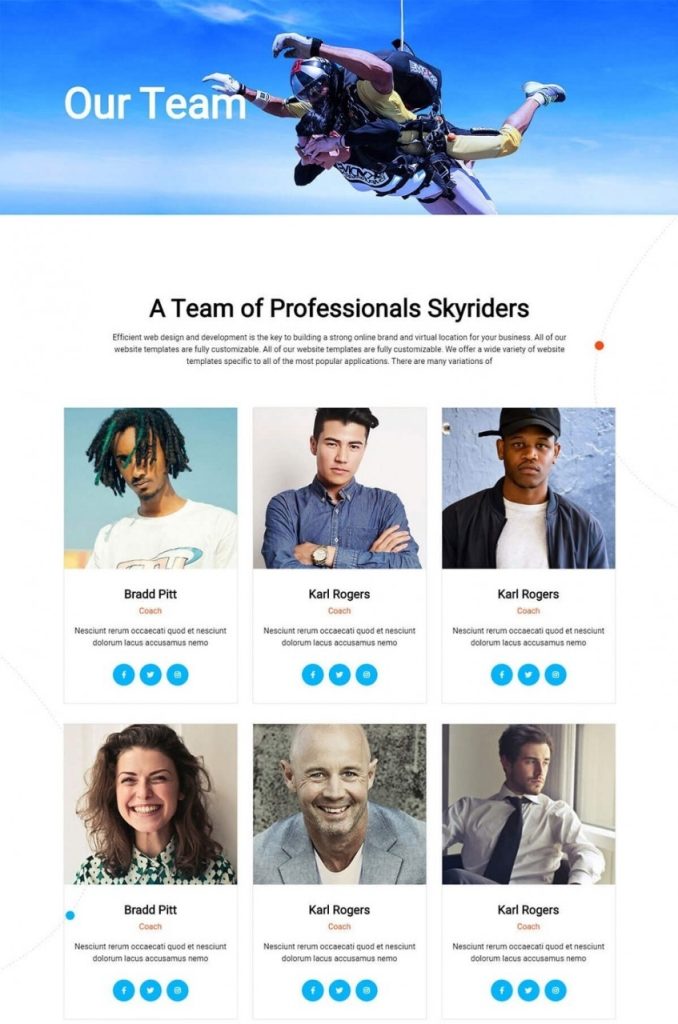 Contact us page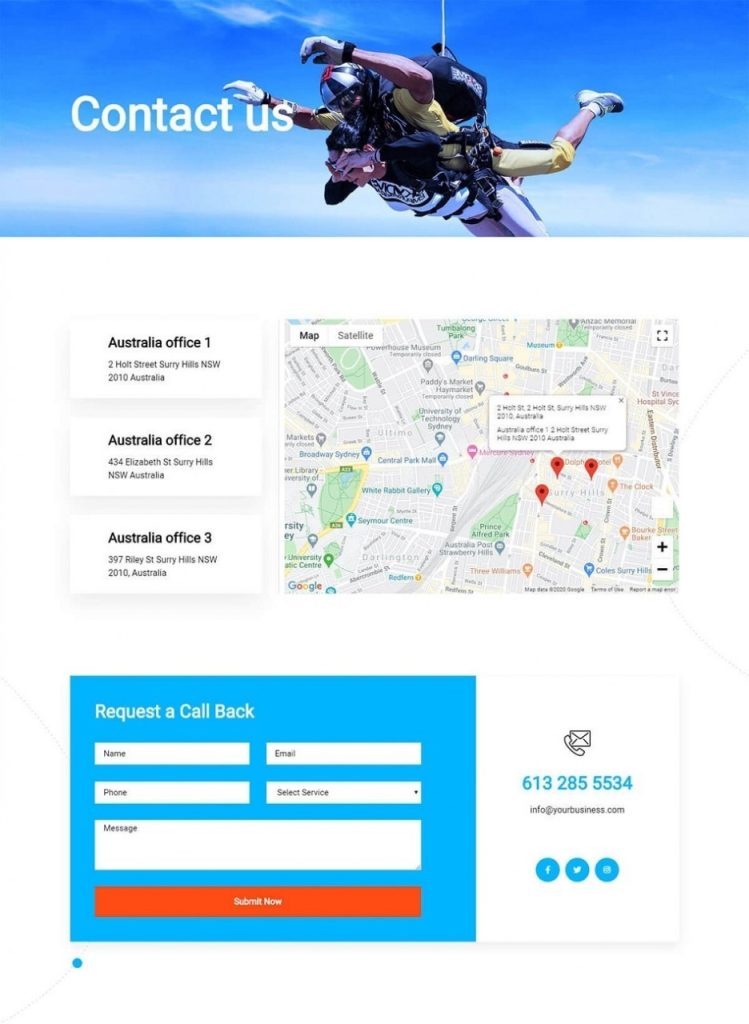 How to Get this SkyDiving Joomla Template?
The Skydiving website template is not a core Joomla template, so if you want to use this template, you need to have JD Builder Pro installed on your Joomla site.
This is a free template for JD Builder Pro, so if you are not a pro user, you will not be able to access this template. So if you want to access this template, upgrade your JD Builder to Pro and access all the pro features and available templates.
Once you installed the JD Builder Pro, navigate to the library and select the Skydiving template. From there, you will be able to import pages one by one.