Last month we released a template for law businesses and lawyers. Also, this time we planned to develop a one page Joomla templates because One Page template helps users to build a lightweight and fast loading website.
One Page websites usually developed to represent specific product or service information in a well-decorated homepage layout with proper content section arrangements.
So, if you are looking for a template for the product landing page or a startup website, you must choose a one Page Joomla template to represent your work.
Let's me introduce our Joomla! Template for June 2018.
JD BizX - Another One Page Joomla Template
Introducing JD BizX
JD BizX is our latest Joomla theme for June 2018. It is an advanced OnePage Joomla template best suitable for Product landing pages and startup or agencies.
JD BizX template powered by powerful CSS framework Bootstrap 4 and Joomla framework Helix Ultimate which increase its usability and flexibility. With the help of JD BizX, you can develop a website for a product launch, design a sale page, an app launch page, or a service page. Moreover, its multipurpose look and feel allow you to set up any website within few minutes.
Key Features
Fully mobile friendly layout
Multiple homepage layouts, i.e. slider layout, video layout, particle layout.
Comes with a dark and light layout, you can choose which suits you better.
Pre custom designed additional pages like coming soon, 404 error page, login/register.
Built with drag and drop page builder.
Easy to install and configure.
Powerful admin panel where you can manage all the settings.
Sidebar floating menus for one-page navigation and top menu for additional pages like contact, blog or other relevant pages.
Built with cutting-edge technologies like bootstrap 4, latest Joomla version, Quix Pro page builder, Helix Ultimate Joomla framework, SCSS and much more.
Multiple content section to represent your business.
Customized & fully responsive pricing table.
Customized Blog with the full-width grid layout.
Compatible with almost all web browsers, i.e. Mozilla, Google Chrome, Edge, Safari etc.
Newsletter Subscription module.
Dark and Light Layout
Colors are the critical part of any websites, and if you don't have a perfect colour combination, you can't design an attractive yet appealing website. This times, users have different choices.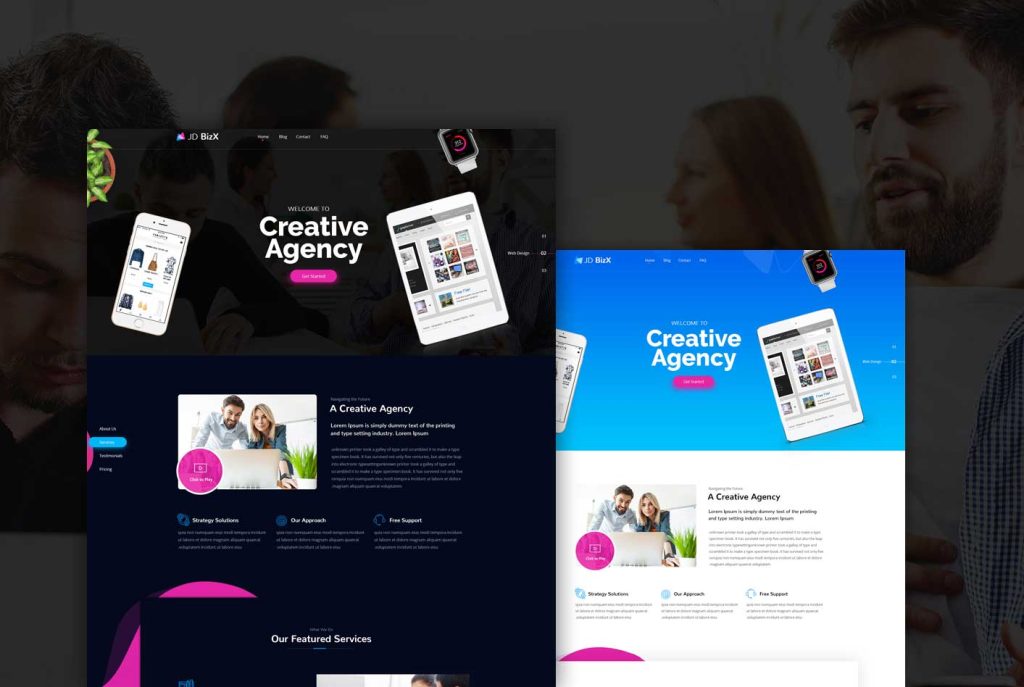 Maybe some like dark and some like light colour combination. To keep these things in mind, we developed JD BizX so that you can set up their website as per the audience behaviour. You can do it with just a single click. You don't need to write the whole CSS or style again. Just switch between dark template to light or light template to dark.
Attractive Slider
Sliding content attracts the users and increases user engagement on your website. We are using SmartSlider3 Pro (You are saving $25) to design slider on JD BizX template. SmartSlider3 is a next generation and fastest growing Joomla extension to create sliding content on the website.
You have full control to change the animations, slides, images and add or remove slides. If you are looking for a killer one page Joomla template, I will suggest you try it at least Free version.
Built With Drag and Drop Page Builder
Page builder changed the whole web development process and started a new era of development. You can develop website effortlessly, without any coding knowledge. You don't need to be expert in it.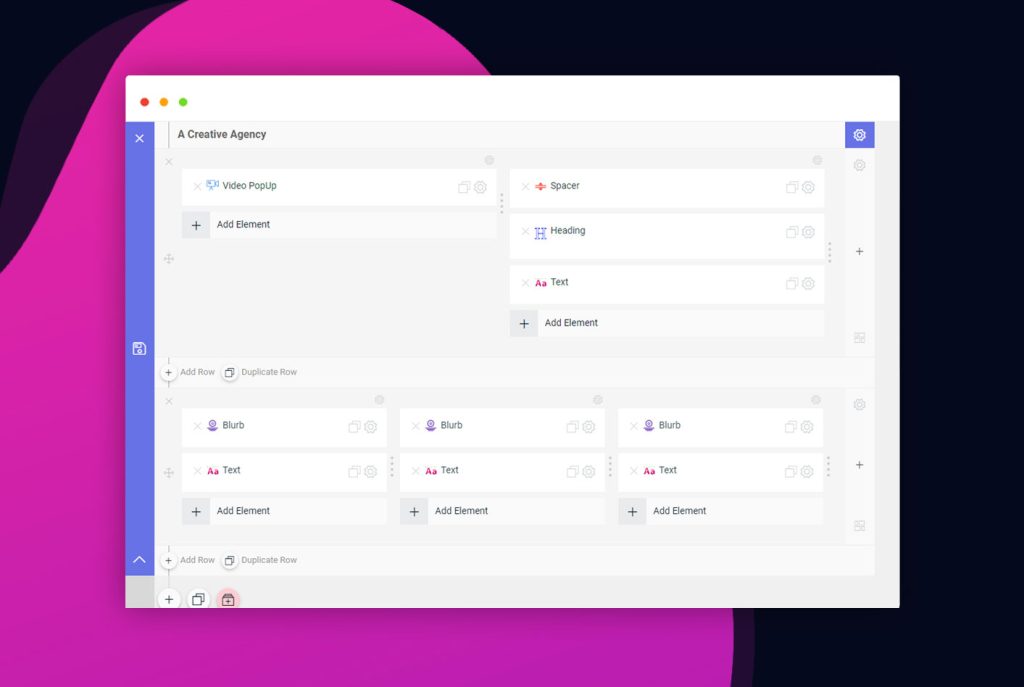 Moreover, JD BizX comes with drag and drop page builder Quix Pro (You are saving $29) which makes it easy to customise the template at any level quickly. You can create new pages with just drag and drop the elements or customise the existing pages.
Custom Page Builder Add-ons
We are using page builder, and it is not possible that every element is available in the page builder which is required to finish the design. So to reduce the workload of custom HTML, we have developed the custom page builder add-ons to meet the design requirements and saved your precious time.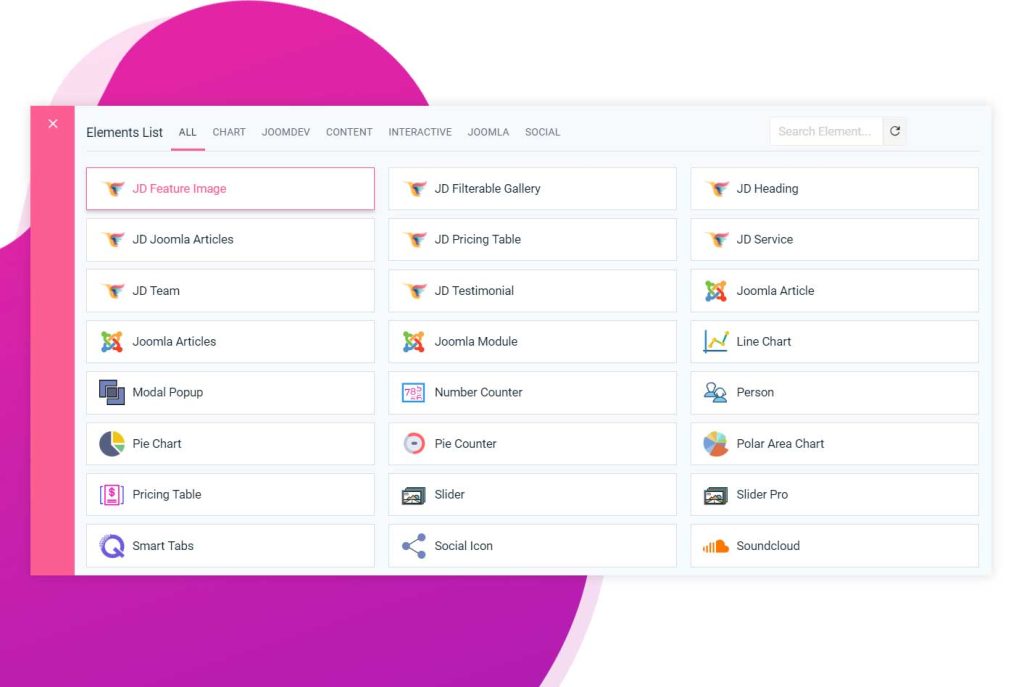 We have developed total eight add-ons for this one-page theme.
JD Feature Image – This addon is used to add a featured image for service along with a title within a stylish border and background.
JD Filterable Gallery – The page builder element is used to showcase your portfolio.
JD Heading – It is used to add a section for heading and subheading.
JD Joomla Articles – It is used to showcase Joomla article on homepages in grid view.
JD Pricing Table – You can showcase your plan and pricing with this addon
JD Service – This addon is used to add service boxes in the template.
JD Team – It is used to showcase your team on the page.
JD Testimonial – Show what your customer say about your product or services with JD Testimonial element.
Customized Blog layout
I don't remember if I have seen any website without a blog. The blog integration with a site is essential to educate your audience about your product or services and announcements. It is not only useful for the audience, but it also helps increase your ranking on search engine.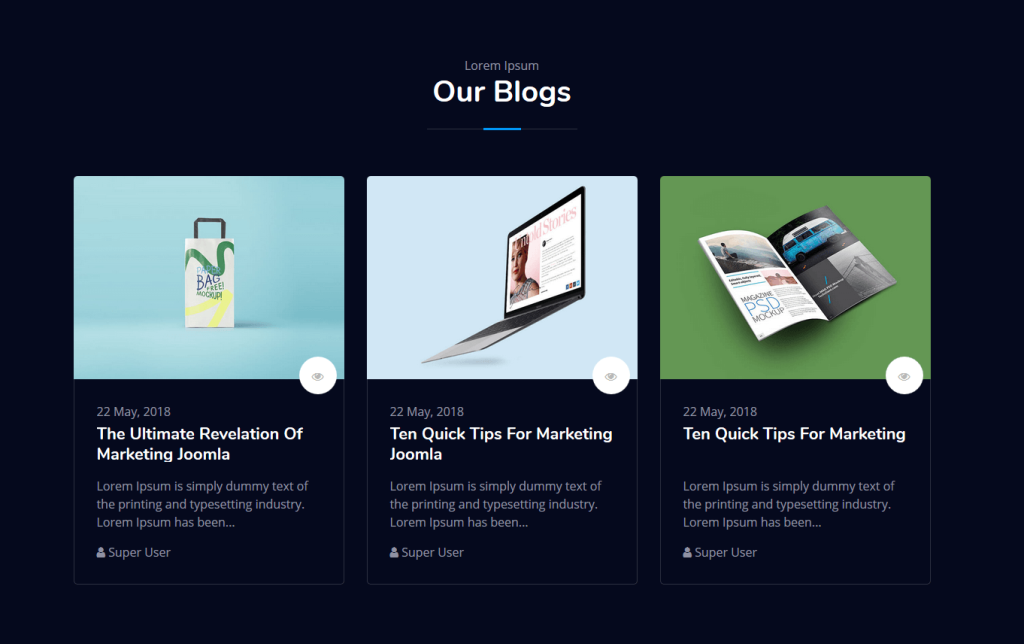 However, only having a blog is not enough, it should be attractive, readable, and well organised. We have designed a fully customised blog grid layout where you can show more post in less space. The single post comes with the full-width layout, so it enhances the readability and eliminates the destruction of sidebar content.
Pre designed Additional Pages
No doubt, JD BizX is a One page Joomla template, but it doesn't mean you don't require the additional pages like the error page, login register page, coming soon etc. page.
To make it easy for you, JD BizX comes with all pre-designed additional pages.
Increase Subscribers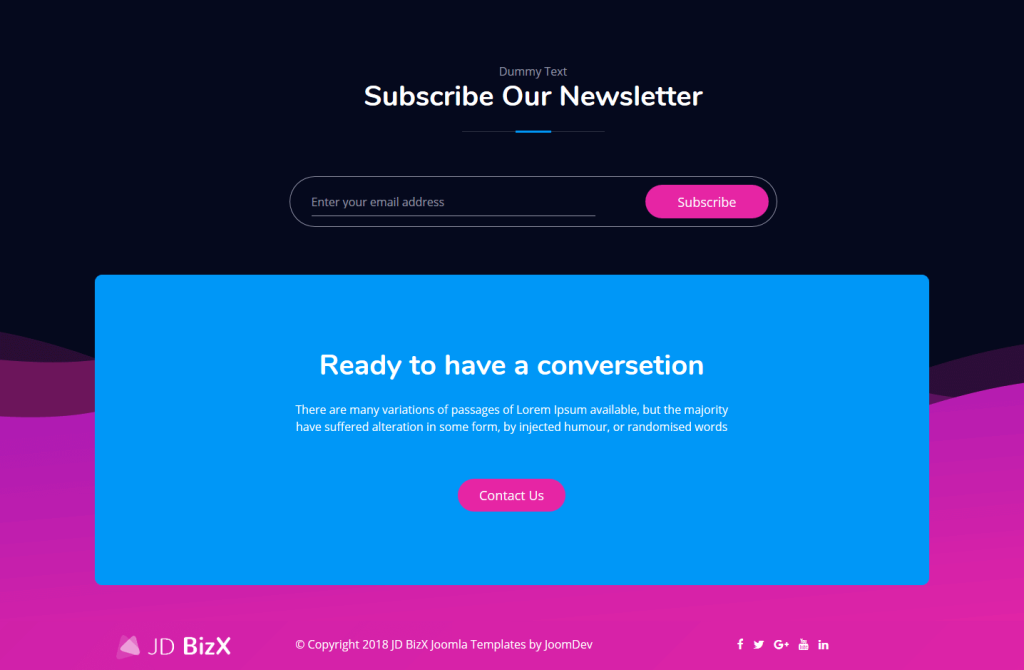 Subscribers are the biggest asset of any online business. You can't rely on the third-party audience but you can trust your audience, and you can utilise that at any time.
In BizX template, we are using ACYmailing to help you to increase your subscribers. We have integrated ACYMailing module in the template. You need to create your list at the backend start counting the subscribers. You can use JD PopX to boost the speed of gaining subscribers.
Showcase your Packages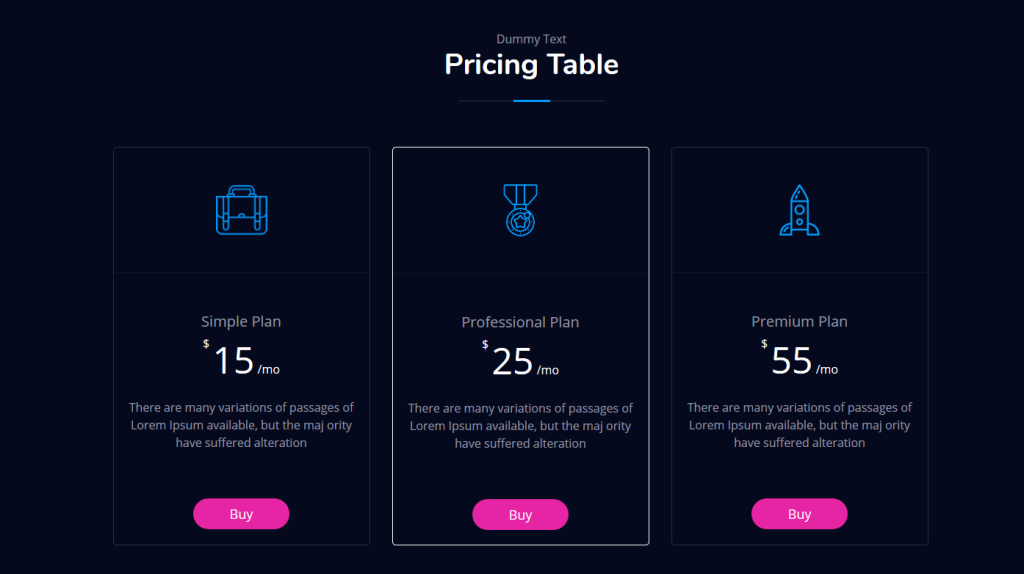 In today's time, almost everyone eagerly wants to sell their products and services online. Moreover, It's not a bad thing. You need to tell your plan and prices to your audience so they can make a decision.
In this one page theme, we have created an excellent pricing table layout where you can showcase what are you offering and what are the charges.
You need to replace dummy content with your content, and you are all done.