Do you know the biggest advantage of doing work remotely? Well, it's the flexibility. But do you know this can create a mess if you can't handle it properly? Yes, the comfort you get from remote work will make you feel less productive throughout the day if you have no idea how to maintain your working schedule.
You might think intrinsic motivation is the main thing to maximize your productivity. It's true but partially. Besides that, you need to learn some beneficial tips.
From maintaining a proper morning routine and taking short breaks to apply the best remote working platforms like Zoom, Slack, or Mac snipping tools—you will find plenty of ways to boost your performance, including standup meeting tools.
Your Guide to Staying Productive in 2022 and Beyond
So, let's take a quick look at the top 10 easy ways to enhance your productivity while working remotely in 2023.
Try to maintain regular hours
The very first thing to staying productive while doing remote work is to plan a schedule and stick to it. Setting clear guidelines like when to start your work and when to call it a day will help you maintain your work-life balance properly. Have your own notepad. Install an app like Evernote and write down points. Have a meeting calendar – or sync in your Google account with your meetings – to stay on the loop.
Work-from-home provides flexibility. Yes, sometimes you have to work late at night and sometimes wake up early to adjust to the time zone of other co-workers.
Moreover, you can use some time-tracking apps to make your remote job flexible yet productive. These apps will help you track whether you are following the schedules or not. And even guide you to track down what time of the day you are most active and when you are a bit off. Consider exploring platforms like FlexJobs, Remote.co, or Adzuna for remote job opportunities that better suit your working hours.
Stick to a morning routine
Without a proper morning routine, it's pretty impossible to get out of bed and start your day, Right? Well, in simple words, a morning routine will compel you to sit in front of your computer to start your day.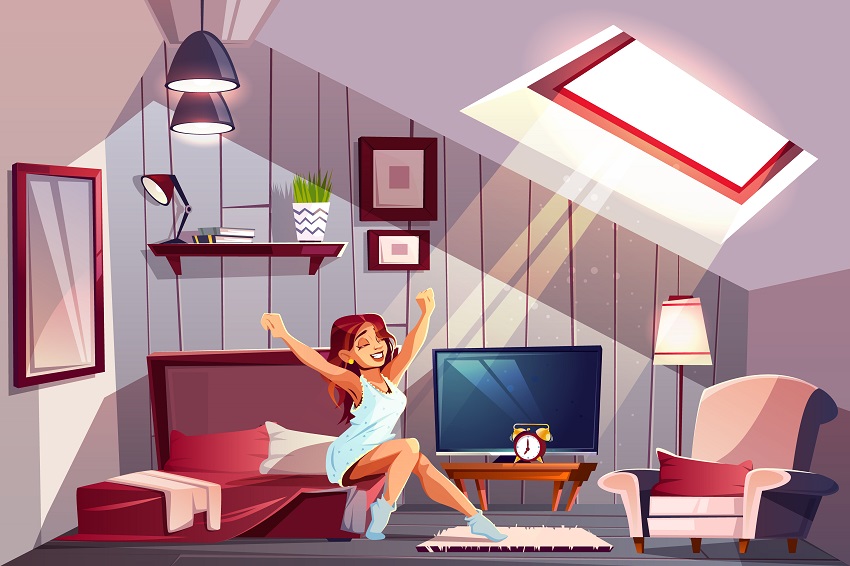 So, how to do that? Start by simply making a cup of coffee, or it might be getting dressed and going for a jog before tracking your to-do list. You can even look for an existing habit like brushing your teeth or making breakfast. It will signal your mind that you are ready to start your day.
Using the best remote working platforms
You will find plenty of free remote working tools, such as project management software, communication, or video conferencing tools available on the market—that will help to boost productivity while doing work from home.
a. Emphasize your communication
To run any remote work successfully while staying at home need communication with the team members. Without proper communication, it's impossible to set goals for the workers. It also helps the employees report issues if something is not working well, just by sending a single message. You can check out some online chatting tools like Slack, Google Hangouts, or Workplace to maintain your remote working seamless and convenient.
b. Using video conferencing tools
Scheduling video calls daily or weekly is crucial to monitor the progress of the tasks assigned to your employee. It will help boost the workers' performance and ultimately leads to success if you run a small business or a company. You can go for some free video calling tools like Zoom or Skype that comes with some additional features to lead your productivity to a new level.
c. Leverage a project management tool
Remote working may require you to juggle several projects at once. Or, you may need to attend to different workflows within a specific task. Additionally, you may perform other responsibilities that may make managing your work challenging.
You can use a project management tool like Asana and Trello to manage your workflows. It is possible to choose from different project management approaches, like Kanban boards. You can create a separate card or section for each project, assign members, set deadlines, and more. It also helps you track your progress and deliverables easily.
Take short breaks
If you are working for a corporation, always recognize the policy on break times and take them. For a regular employee, a lunch hour and two quarter-hour break appear to be customary within the U.S.A.
If you are a freelancer or self-employed, try taking short breaks between work. And walk away from the phone or laptop for a while.
For sedentary or computer-based work, you must take breaks for one to two minutes to stand up and move the body for better blood circulation at least once an hour. Staying fit is related to maximizing the productivity of your remote work. And also using the remote working software is added advantage.
Creating a working environment
Doing work on the couch or bed is not a great idea to boost your productivity. You can create a secluded place for your work. You can choose a well-lit room with fresh air and natural light where you can do your job peacefully by isolating yourself from your family members.
Additionally, you can arrange some right equipment to ensure productivity and enhance the efficiency of your remote work. An advanced computer, powerful router, extra monitor, free remote working tools, or a comfy chair will give you the feeling of working at the office.
Set boundaries for your family members
Doing remote work while staying at some creates difficulty if your family members assume you are available to do their work whenever they need you.
If you have kids who study at home or return from school while you are still working, try to set firm boundaries for them during that time.
If you have to share your workspace and equipment with your partner or other family members, fix quiet times and meeting times beforehand so that you don't have to face difficulties during your remote working schedule.
Socialize often
Remote working makes you work from the confines of your home or workspace. You don't get an opportunity to meet colleagues or interact with your peers. Studies also show many remote workers are suffering from isolation and even loneliness.
As a result, make it a priority to socialize in your leisure time. You can meet your friends, go on a weekend trip with your family, or take your partner on a romantic date. Socializing enough will help you deal with isolation and provide more motivation to stay productive.
Organize your tasks
A well-thought plan can go a long way to boost productivity and help you meet deadlines. Take a look at your pending tasks and determine how much time you will need to complete each one.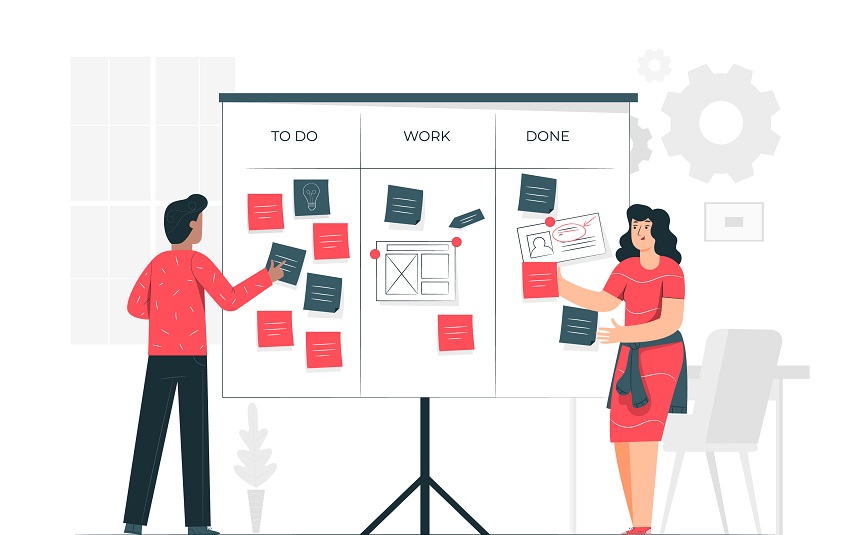 Next, you can divide the work over days in your week using a calendar or your project management tool. You can even dedicate specific hours on a day to work on your responsibilities. 
Staying organized will put you in control of your workflows. You are also less likely to miss out on anything important.
Collaborate when required
Collaboration is the key to fostering innovation and coming up with apt solutions. However, remote working reduces the opportunities for collaboration due to its online nature. For that purpose you can use voip phone system, which helps you to communicate in more easy way. So, you must be proactive in using any chance you get to collaborate with your peers.
There are a few ways to ensure you don't miss out on collaboration:
Set a short meeting before the day starts
Use video conferencing apps to collaborate with clients
Choose a convenient time when employees from different regions are online
Additionally, you may rely on online tools to improve collaboration. For example, you may use virtual whiteboards to brainstorm and share opinions. Everyone can participate in the session, leave comments on the board, and share their views from different corners of the world.
Set your goals
It is not possible to stay productive if you don't have a bigger picture. Even tracking your progress won't be enough if you lack a definite goal.
For most employees, their employer's goal and gratitude in the form of bonuses, gifts and rewards can help them work productively. However, freelancers and self-employed folks should come up with their own goals to fill in the gap.
For example, a freelance software developer may have a goal to become a security expert. They can select the right projects and clients that help them develop skills to attain their goals.
Wrapping up
Working from home comes with lots of benefits. It allows you to spend quality time with your family, have a flexible working schedule, and even make time for some hobbies as well. But, to get the benefits, you should follow a proper routine to maximize your efficiency.